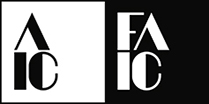 Online Community
Conservation Through Transformation: Keeping performance art alive in the museum
Includes a Live Event on 06/07/2021 at 12:00 PM (EDT)
Monday, June 7 and Friday, June 11 at 12-2pm Eastern Time
Instructors: Louise Lawson, Helia Marcal
This workshop will draw on the practice of conservation developed at Tate to explore the material possibilities afforded by the care of performance art. Instructors will focus on their documentation processes to reflect on how the situatedness of the museum frames the documentation that is produced and the purposes of said documents. Participants will participate in exercises of re-situating practices, where forms of data collection and analysis will be framed through case-studies and discussion, using key tools developed, as well as how to adapt these tools and develop bespoke strategies for their own institutions.
Documenting performance art seems to be a conundrum that is particularly hard to resolve. Tate started to collect this form of artistic practice in 2005 and has since acquired over 25 performance artworks that range from simple instruction-based works to performances that depend on bodily and material engagements that are hard to understand and even harder to capture. With the aim of safeguarding a whole collection to generations to come, the museum's structure is keen to create categories and other processes of standardization. However, performance art often challenges those standards and categories. What are the affordances of the museum to the documentation of performance art? And how can we re-situate museum practices to accommodate non-conforming bodies of practice? This workshop will provide participants with an understanding of the challenges that performance art poses to conservation professionals and recognize how performance art plays with notions of care, authenticity, sameness, and transformation.

Louise Lawson
Louise Lawson is Conservation Manager for Time Based Media Conservation at Tate. She is responsible for the strategic direction, development and delivery of all aspects relating to time-based media conservation at Tate. This requires working across a wide range of projects and programs: exhibitions, displays, acquisition, loan-outs and collection care initiatives. Her current work and research is focused on the documentation and conservation of performance-based artworks within Tate Collection. This has involved developing documentation tools and a conservation strategy to support how works enter, live and evolve in the collection. Louise has spoken at a range of conferences, with recent papers on the documentation and conservation of performance considering themes such as conservation as living process, unfolding interactions and transmission of knowledge.
$i++ ?>

Hélia Marçal
Hélia Marçal is Lecturer in History of Art, Materials and Technology. Prior to this appointment, she was the Fellow in Contemporary Art Conservation and Research of the research project Reshaping the Collectible: When Artworks Live in the Museum, at Tate, London (2018-2020). She is the Coordinator of the Working Group on Theory, History and Ethics of Conservation of the Committee for Conservation of the International Council of Museums (ICOM-CC) since 2016.

Her current research interests are positioned within feminist new materialisms, material histories of activist artworks, ethics and performativity of cultural heritage, the conservation of time-based media and performance art, and both the materiality of contemporary art and the ways it is positioned and negotiated by museum, heritage, and conservation practices. Drawing on feminist epistemological lenses, she often explores issues of performativity, participation, partiality, and positionality in both her research and teaching.

She has published about conservation theory and ethics, embodied memories and the body-archive, and public policies of participation and stewardship of cultural heritage, having been awarded the Taylor & Francis and ICON Outstanding Contribution Award in 2017. Her recent book project looks at current forms of activist performance to interrogate the wider politics of conservation of cultural heritage in the public sphere.
$i++ ?>
Key:

Complete

Next

Failed

Available

Locked
06/07/2021 at 12:00 PM (EDT) | 120 minutes
06/07/2021 at 12:00 PM (EDT) | 120 minutes
06/11/2021 at 12:00 PM (EDT) | 120 minutes
06/11/2021 at 12:00 PM (EDT) | 120 minutes