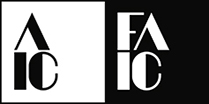 Online Community
Making the Ask: Developing Negotiation Tactics in the Field of Conservation (August 2020)
Includes a Live Event on 08/28/2020 at 1:00 PM (EDT)
August 28, 1:00 - 3:00 p.m. EDT, Online
Virtual Annual Meeting Workshop
Instructors: Ariel O'Connor and Caitlin Richeson
Navigating employment offers can be intimidating to conservation professionals at all stages of their careers. What is appropriate to negotiate in a contract? What are the tools and tactics we can apply in negotiating positions? How can we use these negotiation tactics to advocate for ourselves to ensure the best employment package? As we enter into a field affected by COVID-19, ECPN aims to supply long-term negotiation skills for both emerging conservators negotiating a salary for the first time and established conservators looking for a refresher.
This workshop will provide the tools to confidently and knowledgeably approach compensation package negotiations and making the ask for yourself. Pairing the intricate knowledge and background of a conservator with the strategic skills and tools of the American Association of University Women (AAUW), this workshop will help to develop the confidence and skill set of conservators to confidently approach the negotiation table. Although facilitation will be conducted in-part by AAUW, this workshop will benefit both men and women. As participants gain the skills to negotiate and advocate for themselves, they can utilize these tools in a broad range of circumstances thereby more confidently advocating for conservation within museum settings and private practice.
Ariel O'Connor
Ariel O'Connor is an Objects Conservator at the Smithsonian American Art Museum's Lunder Conservation Center in Washington, DC. Prior to joining SAAM in 2016, Ariel worked at the Smithsonian National Air and Space Museum, Walters Art Museum, Harvard Art Museums, and the Metropolitan Museum of Art. Her research interests focus on challenges in contemporary art, along with materials and technology in archaeological Asian art. Her archaeological fieldwork includes seasons at the Aphrodisias Excavations, Mugello Valley/Poggio Colla Archaeological Project, and Gordion Excavations Project. She holds an M.A. and C.A.S. in Art Conservation from Buffalo State College, and a B.F.A. in Dance with a Spanish Language and Literature minor and Pre-Med concentration from Tulane University. She served on the American Institute for Conservation (AIC)'s Objects Specialty Group board from 2017-2019, and was the Washington Conservation Guild board Logistics Co-Chair from 2016-2017.
$i++ ?>
Caitlin Richeson
Caitlin graduated from the Winterthur/University of Delaware Program for Art Conservation (WUDPAC) in 2019 with a M.S. in Objects Conservation with a minor in Preventive Conservation. She is currently an Assistant Conservator at the American Museum of Natural History. Prior to joining AMNH she completed graduate internships at the Museum of Modern Art (MoMA), the Stedelijk Museum, the San Francisco Museum of Modern Art (SFMOMA), and Glenstone Museum. She holds a B.F.A. in Art History, Theory, and Criticism from the Maryland Institute College of Art. She is a member and certified facilitator for the American Association of University Women (AAUW).
$i++ ?>
This content will not be available until 08/21/2020 at 12:00 AM (EDT)