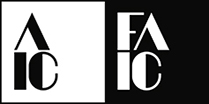 Online Community
Now You See it, Now You Don't: Documenting Web-based Art (August 2020)
Includes a Live Event on 08/17/2020 at 1:00 PM (EDT)
August 17, 19, and 21, 1:00 - 3:00 p.m. EDT, Online
Virtual Annual Meeting Workshop
Instructors: Patricia Falco, Sarah Haylett, and Christopher King
This workshop will introduce the participants to the options available to document web-based art. Based on the recent experiences of documenting web-based works as part of the Mellon funded Reshaping the Collectible project at Tate the team will use practical and hands-on examples to guide participants through the steps required for the successful documentation of web-based objects.
This will include a brief overview of basic web technologies, which will allow beginners to then define the object of conservation and establish it's limits.
We will explore the different types of documentation, their advantages and disadvantages and how they complement each other.
As part of the training there will be hands-on exercises on the different tools available to create the different types of documentation.
At the end of this workshop all participants will have a basic understanding of the technologies behind a web page, will be able to define boundaries for web-based objects and identify and use the most appropriate tools for their aims. In the final discussion we will collaboratively produce a template for the documentation of web-based records that participants can apply to their own practice.

Patricia Falcao
Patricia Falcao is a time-based media conservator at Tate and a doctorate student in the AHRC funded Collaborative Doctoral Programme, researching preservation strategies used by contemporary art collections, artists and the gaming industry. She has focused on the preservation of digital, and more narrowly software-based art.
$i++ ?>

Sarah Haylett
Sarah Haylett is a professional Archivist and Records Manager. She joined Tate in June 2018 having previously worked at Zaha Hadid Architects and The Photographers' Gallery. For the past four years she has worked with a private art collector in London as Archivist and Collection Manager. As part of the Reshaping the Collectible: When Artworks Live in the Museum project team, her research interests are rooted in the relationship between archival and curatorial theory and how, beyond a culture of compliance, Tate's record keeping can be more intuitive to research and collecting practice. She is very interested in sites of archival creation and intention, and how these are represented in artistic practice and the contemporary art museum.
$i++ ?>

Christopher King
Chris King is an assistant time-based media conservator at Tate working with artists, galleries and curators to ensure that Tate holds all the required elements and information to preserve and display its works in the long-term. He contributes to the definition of new workflows for digital elements as well as testing tools and procedures for software-based artworks. He has been deeply involved in the Reshaping the Collectible project, more specifically on a Case Study around Tate's Intermedia Art website and web-based artworks. Chris has most recently delivered workshops in disk imaging, fixing and maintaining obsolete technology and DIY electronics. He has a background in media art, museum A/V, digital learning and show control programming as well as an interest in electronic video art and visual music and he hosts a discussion list on: https://www.facebook.com/group...
$i++ ?>
This content will not be available until 08/10/2020 at 12:00 AM (EDT)