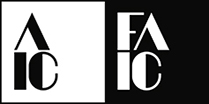 Online Community
Silver Image Chemistry and Deterioration
Includes a Live Event on 06/14/2021 at 3:00 PM (EDT)
Monday, June 14 and Friday, June 18 at 3-5pm Eastern Time
Instructors: Scott Williams, Douglas Nishimura
This workshop is designed to provide an in-depth discussion on the unique chemical properties and vulnerabilities of silver image material. This information will be of great interest and use to anyone involved in the appreciation and preservation of silver-based photographic materials. The workshop will include two complimentary sessions on the chemistry of silver image formation and silver image deterioration. Participants with a general understanding of chemistry will be anticipated, but not required.

Since its inception, photographic images were created using a variety of different materials, substrates and processes. Most of these photographic evolutionary steps were founded on image capture using silver chemistry. This first session will be presented by Scott Williams, professor at the School of Chemistry and Materials Science at Rochester Institute of Technology. It follows the photographer's workflow from image capture to preservation through the lens of a chemist. Connections will be made between the chemistry of each process step as the photographer would practice and observe them; thereby, closing an important loop that bridges photographer with chemist, and chemist with photographer. Emphasis will be on the main image making process steps: substrate sensitization to light using silver halide, the light capture process at the silver halide grain level, exposure effects, image development, and ending with the processes that maintain a silver photographic image over time. This two-hour session is intended as a companion to the online series of self-study modules presented by the FAIC Collaborative Workshops in Photograph Conservation on Photographic Chemistry for Preservation, offering a broad overview of this fascinating topic and providing invaluable face-to-face time with instructor, Scott Williams. It is suggested that participants complete the series of online lectures prior to the workshop.
The second session will be presented by Douglas Nishimura, Research Scientist at Rochester Institute of Technology, who will discuss mechanisms involved in silver image deterioration and likely causes in collections. Typically, silver image deterioration is divided into two general causes: poor processing and oxidation from environmental sources. The idea that all silver image deterioration is caused by poor processing has its roots in the severe fading of photographs in the 19th century that led to the formation of the Fading Committee of 1855. By the 1970s and 80s it was commonly believed that if a silver photograph was deteriorating then it must have been improperly processed. However, James Reilly, former Director of the Image Permanence Institute, noted that examples of poor processing in collections weren't very common. Certainly, potential external causes of silver deterioration are numerous. The problem of silver image deterioration is very complex. As noted by former Kodak silver stability expert, Art Hertz, image silver must be surrounded by silver ions in equilibrium so that oxidation of image silver can be caused by reduction of the surrounding silver ions.

Douglas Nishimura
$i++ ?>
Scott Williams
Professor of Physical and Inorganic Chemistry
Scott Williams is Professor of Physical and Inorganic Chemistry at Rochester Institute of Technology. Professor Williams is one of an ever-smaller group of individuals with expertise in photographic chemistry. This profound knowledge, combined with his thoughtful and lively teaching style, make for an easy-to-follow presentation of this potentially complex topic. This course is a fount of information essential to understanding the silver-based analog photographic processes represented in so many private and public collections around the globe.
$i++ ?>
Key:

Complete

Next

Failed

Available

Locked
06/14/2021 at 3:00 PM (EDT) | 120 minutes
06/14/2021 at 3:00 PM (EDT) | 120 minutes
06/18/2021 at 3:00 PM (EDT) | 120 minutes
06/18/2021 at 3:00 PM (EDT) | 120 minutes