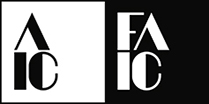 Online Community
Strategic Management of Collections
Tuesday, May 4 and Thursday, May 6 at 12-2pm Eastern Time
Instructors: Robert Huxley, Carol Butler, Christiane Quaisser
This workshop will help managers (new and established) with responsibility for collections to adopt an evidence-based approach to planning, executing and achieving their goals. The instructors will share their management experience, tools, and methodologies with participants through role-play and presentations to help them ask the right questions when planning a project or make improvements to day-to-day collections work. Participants step through the elements of a strategic plan from gathering and interpreting supporting data to creating an action plan, focusing along the way on key areas such as data gathering and interpretation and maximizing staff resources.
This workshop brings the voices and the strategic approaches of three experts who have managed some of the largest and most diverse natural history collections in the world to participants seeking insight into strategic decision making beyond the typical rule book. While the primary audience for this workshop is those from a collections management background, the majority of the content will be of value to conservators with management responsibilities and those entering the sector from other disciplines or research background. It is about asking the right questions, not necessarily knowing all the answers.

Carol Butler
Carol Roetzel Butler is the Assistant Director for Collections at the Smithsonian's National Museum of Natural History, and serves as a member of the Director's executive management team. She leads the planning, development, funding, direction and management of the museum's collections as well as tracking and reporting upon their use. She supervises the Office of the Registrar, the Conservation and Biorepository staffs, and a central team of technical staff. She leads the work of the Museum's Collections Committee, considering issues of policy, assessing the collections to inform significant planning efforts, development of funding proposals, and critical collections issues. Drawing upon her experience in advising employees, supervisors and management on sensitive personnel problems and staff organization, Ms. Butler also contributes to the Smithsonian's leadership development programs by serving as a mentor and rotational supervisor. Ms. Butler was the lead designer and faculty member for the Smithsonian's Latin American and Caribbean Collections Management Training Program; additionally, she has provided extended training to museum professionals from Iraq, Oman, Sri Lanka, India and Pakistan. She serves a consultant and trainer related to collections for museums worldwide. She represents the museum within the Smithsonian Institution, and in national and international collections communities, contributing to the development of improved practices and better understanding of the importance of collections. Recent work includes foundational action that created the Global Genome Biodiversity Network (GGBN). She serves on GGBN's Executive Committee and is Chair of its Policies Taskforce. Ms. Butler has been leading a collections working group of twelve natural history museums that have resulted in a high level Collections Dashboard. Her current interests are in collections assessment, developing means of describing collections as resources, encouraging best practices in tracking the uses of collections, and in developing communities for broad collaborations.
$i++ ?>

Robert Huxley
Robert (Rob) Huxley was Head of Botanical Collections at the Natural History Museum (NHM) in London for 21 years where he led the team managing the NHM's 5.2 million plant and fungal specimens. Educated at Liverpool and London Universities he gained his PhD in taxonomy and ecology of marine algae and attained post-graduate qualifications in Continuing Education at Greenwich University and in recent years in Coaching and Mentoring Practice at Oxford Brookes University. Rob initially worked in marine science research before venturing into the museum sector firstly managing a museum and heritage project in North Wales before joining the NHM in 1987 firstly working in exhibitions development then collections management from 1990. Rob led and participated in many national and international projects carrying out reviews and assessments, building networks, developing new methods and providing training in collections management several European countries and Kenya. Rob coordinated the networking activities of the EU-funded SYNTHSEYS project (2003-2015) and led the development of the EUColComp competency framework. Along with René Dekker and Christiane Quaisser, Rob was a member of the Consortium of European Taxonomic Facilities (CETAF) , Collections Policy Board. Rob has been a member of board of CETAF and the Natural Science Collections Association (NSCA). From 2002-2004 Rob was President of the Society for the Preservation of Natural History Collections and now sits on the editorial boards of the Journal of Natural Science Collections and the Journal of the History of Collections. He has a strong interest in the history of natural history leading to publications such as The Great Naturalists. He is now a Scientific Associate at the NHM, an Honorary Curator at World Museum Liverpool. Rob is the lead author of Managing Natural Science Collections: a guide to strategy, planning and resourcing.
$i++ ?>

Christiane Quaisser
Christiane Quaisser is a biologist by profession and has a background in ornithology. After her PhD on the impact of agricultural land-use on the breeding success of birds, she started her museum's career as a trainee in the bird collection of the natural history museum in Dresden (SE Germany) in 1999. Scientific projects on nomenclatural and taxonomic problems with types brought her to major bird collections in Europe for research studies, e.g. to Leiden, Paris, Vienna, and London. In 2007 she moved on to collections management, worked first as a project coordinator at Naturalis in Leiden, from 2009 onwards at the Museum für Naturkunde in Berlin. In 2013, she became Head of Collections, in 2014 Head of the Science Programme Collections Development and Biodiversity Discovery. From the beginning her work has focused on collections development in a broader sense and strategies in management and development of natural history collections to improve their standards, accessibility and relevance. Considering networking as key success factor, she initiated a European working group of Directors of Collections dealing with common principles and standards, was involved in several European collections projects, e.g. on digitization, staff development and integration of infrastructures and chair of the Local Organizing Committee of the conference of the Society for the Preservation of Natural History Collections (SPNHC) in Berlin 2016. Her current research interests are focussing on conservation science, e.g. deteriorations processes in mammal skins.
$i++ ?>
Key:

Complete

Next

Failed

Available

Locked