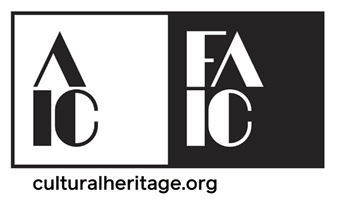 Online Community
The Conservation of Leather Bookbindings
Registration Closed. Maximum Number of Registrants reached.
This workshop is full. To be placed on the waitlist, email learning@culturalheritage.org.
March 9 - 13, 2020
Hesburgh Libraries, University of Notre Dame, Notre Dame, IN
Instructed by Jeffery Peachey, organized by Liz Dube
In this week-long intensive workshop, participants will be introduced to a wide variety of current techniques used to conserve leather bookbindings. Detached boards are the most common place leather bookbindings fail and many treatments involve a combination of these five primary techniques which will be taught: mechanical sewing extensions and tacketing, inner hinge repairs, interior-board repairs (both splitting and slotting), outer joint repairs, and several styles of rebacking. Questions concerning methods of consolidating older leather, the archival qualities of modern leather, and leather dyes will be discussed and a variety of methods to pare, consolidate, and lift leather will be introduced. Since a sharp knife is crucial to success in any leather work, sharpening will also be taught.
Participants will learn how to pare leather with a knife, use a board slotting machine, a modified 151 spokeshave, a variety of lifting knives and tools, and a double edge razor blade paring machine. Decision making based on the actual books will be discussed. The primary goal of this workshop is to equip participants with a more nuanced understanding of the pros and cons of currently practiced leather conservation techniques, gain supervised experience while performing them, and feedback when they are completed.
Book conservators, conservation technicians, and bookbinders who wish to learn, expand, or refresh their treatment skills are all welcome. Previous conservation and/or bookbinding experience is required.
Jeffrey
Peachey
Jeffrey S. Peachey is an independent book conservator and toolmaker based in New York City. For more than 25 years, he has specialized in the conservation of books for institutions and individuals. He is a Professional Associate in the American Institute for Conservation, has taught book conservation workshops internationally, and was recently awarded fellowships to support his current research into 19th century bookbinding from the Rockefeller Foundation Bellagio Center (Italy) and Rochester Institute of Technology's Cary Collection (New York). He is Visiting Instructor for the Library and Archives Conservation Education Consortium of Buffalo State University, New York University, and the Winterthur/ University of Delaware. "Ausbund 1564: The History and Conservation of an Anabaptist Icon" is his latest publication.
$i++ ?>
This content will not be available until 02/17/2020 at 12:00 PM (EST)