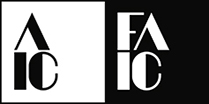 Online Community
Proper care and maintenance of your family heirlooms and works of art will ensure that they are available for future generations to enjoy. To help you better care for your personal heritage, we have developed these guides for caring for you treasures.
Caring for Architecture

This brochure addresses concerns and questions you might have about a structure for which you are responsible.

Caring for Books

A few simple preventive measures can greatly extend the life of a book.

Caring for Ceramic and Glass Objects

A guide for caring for porcelain, earthenware, "crystal," pottery, art glass, jewelry, dolls, sculpture, tableware, tiles, kitchenware, and other items made from ceramics and glass.

Caring for Furniture

How to Protect Your Furniture: Many owners of old furniture may only start to think about its condition when something they own is damaged. However, routine maintenance can prevent damage from occurring, enhance the furniture's monetary value, and prolong its useful life. Download and read this guide to help begin caring for your furniture.

Caring for Home Videotape

Videotape is fragile—subject to damage and deterioration from exposure to poor environmental conditions and inadequate handling practices. Even if properly cared for as outlined, magnetic tape may last for only a few decades.

Caring for Metal Objects

Learn to care for tools, jewelry, toys, sculpture, tableware, furniture, kitchenware, and almost any other item that can be made from metal.

Caring for Photographs

The prevalence of photographs allows us to forget that they are potentially fragile objects that can be easily damaged by careless handling, improper storage, and exposure to environmental influences such as light, humidity, and temperature.

Caring for Paintings

Paintings are fragile creations that require special care to ensure their continued preservation.

Caring for Paper

Documents, manuscripts, and works of art on paper such as prints, drawings, and watercolors are inherently fragile but can be easily and effectively protected from damage.

Matting and Framing Works of Art and Artifacts on Paper

Works of art and documents on paper are also susceptible to chemical damage by components in paperboard and adhesives used to mat works of art and documents. The purpose of this brochure is to provide information about recommended materials for matting and framing and to indicate those materials to avoid.

Caring for Textiles

Making careful and informed decisions regarding the handling, display, and storage of a textile can make the difference between a short life span and a textile's preservation for future generations.
| Access Date | Quiz Result | Score | Actions |
| --- | --- | --- | --- |
Search Learning Opportunities