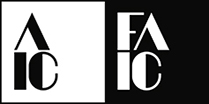 Online Community
What is my username/password?
If you have forgotten your username or password, please click the link below. Page will open a new window where you can create a new password. Then simply close the new window to return and log in.
How do I register for an event or self-study program?
Browse the catalog and click the Register button on the program page. This will add the course to your cart. When you are ready to finalize your registration, navigate to your Cart in the menu bar and follow the instructions to check out. You must create an account and/or log in before checking out.
Where can I find events I've registered for?
You can find all of your registered events by clicking on the My Dashboard link in the learning site menu.
What forms of payment do you accept?
We accept Visa, Mastercard, and American Express cards. All fees are listed in US dollars.
Can I cancel my event registration?
You can cancel a registration before checking out by simply removing the item from your cart. Refunds are generally not available for paid events.
If you have other questions or need additional assistance, please email us at learning@culturalheritage.org.

Search Learning Opportunities