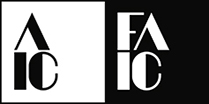 Online Community
Material Immaterial: Photographs in the 21st Century
A Collaborative Workshop in Photograph Conservation
September 23 - 25, 2019, Yale University, New Haven, CT
Organized by Paul Messier and Monica Bravo
Why print a photograph in 2019?
We are witnessing the historic transformation of photography from tangible objects—prints, plates, and negatives—to code: intangible bits, bytes, and pixels. As the tether between visual culture and the material world is recalibrated every day, a new form of literacy is required to draw meaning from physical media and its obsolescence. At the very moment when characterization and interpretation of the printed photograph is rapidly gaining ground, the momentum toward dematerialization raises the issue of the long-term relevance and sustainability of photography as a material fact. Does the physical photograph still matter today—as a source for teaching, learning, and scholarship—and will it matter into the future?
The symposium and elective seminars are geared for educators, students, curators, photographers and, particularly, for conservators whose core value proposition is most directly tied to the physical photograph. Insights from conservators, scholars, makers, and the art market will address the premise that physical photography is a closed set.
The program is structured to give conservators, curators, and art historians insight into new tools for researching photographs with an emphasis on both the material and immaterial aspects of the medium. Conservators will gain practical knowledge on new and existing techniques for characterizing prints and collections and how this information can be structured and visualized. Curators and art historians will benefit from exposure to the methods and techniques that underlie the contemporary approaches to material history. Together, the presentations and discussions are meant to demystify techniques adapted from seemingly exotic fields of artificial intelligence and data science and to cover some basic techniques for understanding and interpreting the physical and chemical makeup of a photographic print. A response to the intrinsically interdisciplinary nature of these modes of inquiry, the incubator session is intended to spark collaborations that creatively respond to photographs both as objects and disembodied images.
Register below for the various program components. Click "Register" and then "Add to Cart and Complete Registration Later" to register for multiple program components. Symposium registration is required to participate in the seminars and incubator. Students who are not AIC members can register at the AIC member price by emailing a copy of their student ID to learning@culturalheritage.org. Yale University students can register on site at a further discounted rate on a first come, first serve basis, as space allows.
Symposium, Monday & Tuesday, September 23 & 24
There are no products which match your search criteria.
Concurrent Seminars - Tuesday, September 24, 1:30 - 4:30 PM (select one)
There are no products which match your search criteria.
Concurrent Seminars - Wednesday, September 25, 9:00 AM – 12:00 PM (select one)
There are no products which match your search criteria.
Incubator - Wednesday, September 25, 1:00 PM – 4:30 PM
There are no products which match your search criteria.
Support
Funding for this program comes from The Andrew W. Mellon Foundation fund for Collaborative Workshops in Photograph Conservation and a grant from the National Endowment for the Humanities. Additional funding comes from the Foundation for Advancement in Conservation (FAIC) Endowment for Professional Development, which was created by a grant from The Andrew W. Mellon Foundation and is supported by donations from members of the American Institute for Conservation (AIC) and its friends. Courses are made possible with the assistance of many AIC members, but no AIC membership dues were used to create or present this course.
FAIC relies on your contributions to support these and its many other programs. Learn more about donating to the foundation.
| Access Date | Quiz Result | Score | Actions |
| --- | --- | --- | --- |
Search Learning Opportunities