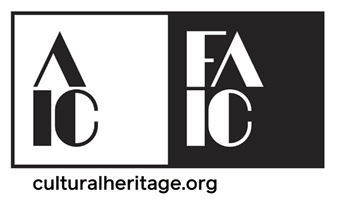 Online Community
Material Immaterial: Photographs in the 21st Century
September 23 - 24, 2019
Yale University, New Haven, CT
A Collaborative Workshop in Photograph Conservation
Why print a photograph in 2019?
We are witnessing the historic transformation of photography from tangible objects—prints, plates, and negatives—to code: intangible bits, bytes, and pixels. As the tether between visual culture and the material world is recalibrated every day, a new form of literacy is required to draw meaning from physical media and its obsolescence. At the very moment when characterization and interpretation of the printed photograph is rapidly gaining ground, the momentum toward dematerialization raises the issue of the long-term relevance and sustainability of photography as a material fact. Does the physical photograph still matter today—as a source for teaching, learning, and scholarship—and will it matter into the future?
This three-day program is organized by Paul Messier, Director of the Lens Media Lab at Yale's Institute for the Preservation of Cultural Heritage; Monica Bravo, Assistant Professor of History and Theory of Photographic Media at California College of the Arts; and colleagues at Yale University with the support and guidance of the FAIC Collaborative Workshops in Photograph Conservation advisory committee. The program and elective seminars will be geared for educators, students, curators, photographers and, particularly, for conservators whose core value proposition is most directly tied to the physical photograph. Insights from conservators, scholars, makers, and the art market will address the premise that physical photography is a closed set. The optional final day of the workshop will model interdisciplinary inquiry and seek to incubate collaborations focused on photography as a medium both material and immaterial. New tools will be examined for characterizing and contextualizing the photograph both as object and disembodied image.
Symposium
Monday, September 23, 9:00 AM – 5:00 PM
Tuesday, September 24, 9:00 AM – 12:30 PM
Registration fee: $115 AIC members, $150 non-AIC members
Concurrent Seminars
Tuesday, September 24, 1:30 PM – 4:30 PM
Registration fee: $80 (must be registered for symposium)

Neural Nets for Image Analysis
The Lives of Color: Issues in Reprinting Color Photographs
The Promises and Limits of Digitization in the Study of Historic Photographic Processes
Talbot's Pencil of Nature, Invention and Ruin
Wednesday, September 25, 9:00 AM – 12:00 PM
Registration fee: $80 (must be registered for symposium)

Data Visualization/Expressive Dimensions
Applying XRF to the Study of Photographs
Testing for Lightfastness Using MFT
Cameraless Photographs
Wednesday, September 25, 10:30 AM – 12:00 PM
Registration fee: $60 (must be registered for symposium)
The Printed Photograph: Richard Benson's Process Work
Incubator
Wednesday, September 25, 1:00 PM – 4:30 PM
Free, advanced registration encouraged (must be registered for symposium)
Funding for this program comes from The Andrew W. Mellon Foundation fund for Collaborative Workshops in Photograph Conservation and a grant from the National Endowment for the Humanities. Additional funding comes from the Foundation for Advancement in Conservation (FAIC) Endowment for Professional Development, which was created by a grant from The Andrew W. Mellon Foundation and is supported by donations from members of the American Institute for Conservation (AIC) and its friends. Courses are made possible with the assistance of many AIC members, but no AIC membership dues were used to create or present this course.
FAIC relies on your contributions to support these and its many other programs. Learn more about donating to the foundation.
Key:

Complete

Next

Failed

Available

Locked
Seminar & Incubator Registration
Register for the seminars associated with this program.
A room block is available for the convenience of out of town participants. FAIC and Yale University in no way endorse this hotel. Click the yellow button to view the room block information.