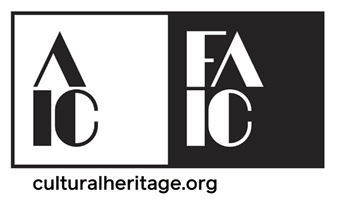 Online Community
Applications for Nanocellulose Films in Conservation
Registration Closed. Maximum Number of Registrants reached.
June 27 - 28, 2019
Indiana Historical Society, Indianapolis, IN

Graphic artworks and documents made of translucent or transparent supports are abundant in archives, libraries, and museum collections. They include thin papers, tracing papers, and cellulose acetate sheets or films. These supports are generally delicate and fragile, and the artworks and documents often have some struc­tural issues, such as tears or delamination of the media. It becomes especially problematic when there becomes a need to handle these already fragile materials for consultation, digitization, or exhibition. The field of nanotechnologies offers new possibilities to stabilize translucent and transparent supports with innovative materials. This course will focus on one kind of nanomaterials - the nanocellulose films, also known as nanopapers.
This two-day intensive course will provide established paper conservators with a theoretical and practical foundation for understanding the use of nanocellulose films in conservation. The course consists primarily of hands-on activities, but will also include a lecture, group discussions, examination of various nanocellulose films, the making of some films (MFC and MFC-based nanocomposites), and the application of this new material on a selection of graphic artworks and documents. Participants will:
Gain an understanding of nanocellulose films and their use in conservation
Study and examine various samples of nanopapers
Learn how to make nanocellulose films and nanocomposites in a conservation lab
Learn how to use them in paper conservation
Equipment will be provided by the instructor and host institution. Participants are expected to bring their own mending tools.
Remy Dreyfuss-Deseigne received an art history degree from l'Ecole du Louvre in 2009. In 2015, he received his Master's degree from the French National Institute of Cultural Heritage in book and paper conservation with highest honors. His Master's thesis included research for the French Museum of Cinema and was title 'Introduction of nanocellulose films in conservation'. Dreyfuss-Deseigne completed internships at the National Library of France and Harry Ransom Center, and obtained the 2015-2016 National Endowment for the Arts fellowship in paper conservation offered by the Conservation Center for Art & Historic Artifacts. His work focuses on the study of graphic artworks and documents made of translucent and transparent materials. He is currently researching nanocellulose films at the Research Center for Conservation in Paris, France.
This program is supported by the Foundation for Advancement in Conservation Endowment for Professional Development (FAIC). FAIC was created by a grant from The Andrew W. Mellon Foundation and is supported by donations from members of the American Institute for Conservation and its friends. Courses are made possible with the assistance of many AIC members, but no AIC membership dues were used to create or present this course.
Without support, the registration fee for this workshop would be $700. FAIC relies on your contributions to support these and its many other programs. Learn more about donating to the foundation here.
This content will not be available until 06/27/2019 at 12:00 PM (EDT)