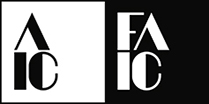 Online Community
Photograph Conservation Basics
This workshop is full. To be added to the wait list, contact learning@culturalheritage.org.
April 7 - 10, 2020
New York City Municipal Archives, New York, NY
Instructed by Barbara Lemmen and Gregory Hill
This workshop will provide theoretical background knowledge on conventional light sensitive prints, direct positives, negative materials, and basic digital print positives. Designed for non-photographic conservators, the emphasis will be on understanding the materials, process identification, mechanisms of deterioration, and preservation concerns. Presentations will review the history, manufacture, deterioration, dates of availability, and identification of 19th, 20th, and 21st century photographic materials.
Participants will have the opportunity to handle and examine a full range of vintage photographic print and negative materials and become acquainted with basic treatment options for traditional photographic prints. Following demonstrations from the instructors, participants will practice fundamental treatments for photographs that are necessary for stabilizing these materials including surface cleaning, mending, crease reduction, and flattening of prints.
Upon completion of the workshop, participants will:
Appreciate the complexity of 19th, 20th, and 21st century photographic materials including direct positives, prints, and negatives.
Understand the basic chemistry, materials, and deterioration of these objects.
Be able to identify 19th, 20th, and 21st century photographic materials.
Be able to evaluate the stability and condition of photographic materials.
Understand treatment options for traditional photographic prints.
Perform basic conservation treatments including surface cleaning, mending, crease reduction, and flattening on these prints.
This workshop is meant for conservators who don't have specialty training in photograph conservation, but are tasked with the responsibility of caring for a photo collection. Participants should possess the background and hand skills necessary to undertake treatments on a range of paper-based materials. Registration is limited to 12 people.
Workshops are subject to cancellation if minimum enrollment is not met 30 days prior to the event. FAIC will refund the full registration fee, but is not responsible for transportation, housing, loss of income, or other costs.
Emergency school closings in the community where the workshop is scheduled will cause a cancellation of that workshop. Every effort will be made to reschedule the event.
If a registrant can no longer attend the workshop, registration fees will be refunded minus a $25 processing fee when a cancellation request is made in writing and received by the FAIC office at least 30 days before the program start date.
We ask that anyone requiring Americans with Disabilities Act accommodations register his/her needs with FAIC at least 14 days before the workshop.
By attending an FAIC workshop, you consent to interview(s), photography, audio recording, video recording and its/their release, publication, exhibition, or reproduction to be used for promotional purposes, marketing, inclusion on websites, social media, or any other purpose by FAIC and its affiliates and representatives. Images, photos, and/or videos may be used to promote similar AIC/FAIC events in the future, highlight the event, and exhibit the work of AIC/FAIC.
---
This program is supported by the Foundation for Advancement in Conservation (FAIC) Endowment for Professional Development, which was created by a grant from The Andrew W. Mellon Foundation and is supported by donations from members of the American Institute for Conservation and its friends. Courses are made possible with the assistance of many AIC members, but no AIC membership dues were used to create or present this course.
Without support, the registration fee for this workshop would be $2,000. FAIC relies on your contributions to support these and its many other programs. Learn more about donating to the foundation here.

Barbara Lemmen
Senior Photograph Conservator
Barbara Lemmen is Senior Photograph Conservator at the Conservation Center for Art and Historic Artifacts (CCAHA) in Philadelphia. She earned her BA in Art History and Chemistry from Williams College, and an MS from the Winterthur Museum/University of Delaware Program in Art Conservation (WUDPAC). Since 2002, she has been affiliated assistant faculty at the University of Delaware, supervising second and third year majors in photograph conservation in the WUDPAC program and lecturing in the undergraduate and WUDPAC programs. Barbara was the Consulting Photograph Conservator at the Library of Congress from 1992 until 1995, and an intern at the Image Permanence Institute and National Archives of Canada. Prior to joining the staff of CCAHA in 2001, she maintained a private conservation practice in New Hampshire. Barbara has worked with allied heritage professionals, conservators, and students, nationally and internationally, most recently in Havana, Cuba. Some areas of special interest to her include conservation education, health and safety for conservators, and disaster recovery. She is co-author of a book chapter on coatings on Polaroid prints. Most recently, she presented "Separation Anxieties: Approaches to Freeing Photographs That Are Stuck To Glazing Or To Each Other" with Emma Lowe at the AIC/CAC-ACCR conference in Montreal. A Fellow of AIC, Barbara had served as Chair, Program Chair, and Secretary/Treasurer of the Photographic Materials Group and Chair of the Education and Training Committee.
$i++ ?>
Gregory Hill
Senior Conservator, Archival and Photographic Materials
Greg Hill is the Senior Conservator of Archival and Photographic Records at the Canadian Conservation Institute (CCI). Prior to joining CCI in 2006, he worked at Library and Archives Canada as conservator, conservation manager and preservation advisor (1988-2006), at the Provincial Archives of Manitoba (1982-1986), and in private practice.
He holds a diploma in Art Conservation Techniques from Fleming College and an Honours BA Fine Art. With over 35 years of experience, Greg has presented numerous workshops, spoken and published on a range of conservation activities including photograph preservation, nitrate film storage, disaster preparedness, conservation treatment and research and has supervised numerous interns from North America, Europe and Asia.
He is past President of the Canadian Association of Professional Conservators (CAPC), past board member of The Canadian Association for Conservation (CAC), past Chair of the Photographic Materials Group of the AIC and past Coordinator of the ICOM-CC Photographic Materials Working Group (PMWG).
$i++ ?>
Key:

Complete

Next

Failed

Available

Locked
Agree to terms to continue.
Agree to terms to continue.
04/07/2020 at 12:00 PM (EDT) | 3 days
04/07/2020 at 12:00 PM (EDT) | 3 days