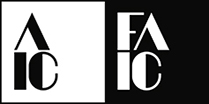 Online Community
Photomechanical Prints: History, Technology, Aesthetics, and Use
Symposium: October 31-November 2, 2023
Workshops and Tours: October 30 and November 3, 2023
National Gallery of Art (and other locations), Washington, DC
For roughly 150 years, people have been accustomed to seeing photomechanical prints on a daily basis. Prints exist in a variety of milieus with multiple variations over time, use, and geography. Historic and contemporary examples are prevalent in museums, libraries, archives, and personal collections worldwide. Photomechanical prints were developed to fill many needs including practical and economical methods for mass reproduction, techniques to facilitate the simultaneous printing of images and text, increased image permanence, a perception of increased truthfulness and objectivity, and an autonomous means of artistic expression. They exist at the intersections of numerous disciplines: photography and printmaking, functional and artistic practices, the histories of photography and the graphic arts, and the specialties of paper and photograph conservation.
This gathering will take place October 30 - November 3, 2023, and will consist of a three-day symposium, hosted by the National Gallery of Art in Washington, D.C., flanked by two days of optional hands-on workshops and tours of local collections. The program will provide an opportunity for conservators, curators, historians, scientists, collections managers, catalogers, archivists, librarians, educators, printmakers, artists, and collectors to convene and collaborate while exploring all aspects of photomechanical printing. The resulting advancement of our collective understanding of these ubiquitous but under-researched materials will allow for new interpretations and improved approaches to their collection, interpretation, preservation, treatment, and display. 
---
The deadline for submissions is November 18, 2022. Proposals are welcome across disciplines and a broad range of subjects that reflect the diversity of the field. Practitioners and scholars at any stage of their career are welcome. Proposals may investigate the following questions as well as other topics:

What were the desires driving the creation of photomechanical printing processes?
What are the historic and contemporary contexts for their creation and use?
What is their place in the history of printing or the history of books?
Who are the inventors? What is the early history?
How have race and gender been represented in and affected by photomechanical print media?
What impact do these categorizations have?
Who takes care of these prints? How are they preserved?
How have fine artists used photomechanical processes?
How have views on value and collecting of photomechanical prints evolved over time?
What are the approaches to cataloging, description, and terminology?
What can instrumental analysis, characterization, and data science tell us about these prints?
What printers are working with these processes today?
How are these processes taught today? How is knowledge obtained and transferred?
How are historic processes being adapted to contemporary needs?
How are lost processes revived and reconstructions made, and to what aim is this being done?
What is the future of photomechanical printing?
Proposals should include a 500-word abstract and a 150-word biography. Presentations will be approximately 20 minutes in length and will be delivered in person in English. Speakers will be required to provide a recorded version of their talk after the symposium to include for a limited time in a virtual program for paid registrants.
Notifications of proposal status will be sent via email in January 2023. Accepted speakers will be provided with complimentary symposium registration (registration to workshops and tours not included) and a travel stipend.

Email learning@culturalheritage.org with any questions.
Photomechanical Prints Symposium Planning Committee
Alisha Chipman, Photograph Conservator, Library of Congress
Martin Jürgens, Conservator of Photographs, Rijksmuseum
Shannon Perich, Curator, History of Photography Collection, National Museum of American History
Rachel Mustalish, Paper Conservator, the Metropolitan Museum of Art
Consulting committee
Jon Goodman, Photogravure Master Printer
David Hanson, Historian & Collector
Erik Hougen, Master Printer/ Silkscreen Studio Director, Two Palms
Steven Joseph, Historian & Collector
Helena Wright, Curator Emeritus, Graphic Arts Collection, National Museum of American History
This content will not be available until 02/28/2023 at 12:00 AM (EST)