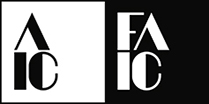 Online Community
Photomechanical Prints: History, Technology, Aesthetics, and Use
Register

Non-member - $249
Member - $199
October 31 - November 2, 2023, 10:00 a.m. - 4:30 p.m.
National Gallery of Art, Washington, DC
$199 AIC members, $249 non-members, $119 students
For roughly 150 years, people have been accustomed to seeing photomechanical prints on a daily basis. Prints exist in a variety of milieus with multiple variations over time, use, and geography. Historic and contemporary examples are prevalent in museums, libraries, archives, and personal collections worldwide. Photomechanical prints were developed to fill many needs including practical and economical methods for mass reproduction, techniques to facilitate the simultaneous printing of images and text, increased image permanence, a perception of increased truthfulness and objectivity, and an autonomous means of artistic expression. They exist at the intersections of numerous disciplines: photography and printmaking, functional and artistic practices, the histories of photography and the graphic arts, and the specialties of paper and photograph conservation.
The program will provide an opportunity for conservators, curators, historians, scientists, collections managers, catalogers, archivists, librarians, educators, printmakers, artists, and collectors to convene and collaborate while exploring all aspects of photomechanical printing. The resulting advancement of our collective understanding of these ubiquitous but under-researched materials will allow for new interpretations and improved approaches to their collection, interpretation, preservation, treatment, and display. 
---
A limited number of scholarships are available for international participants. Scholarship applications are due May 15. Funding for this program comes from The Andrew W. Mellon Foundation fund for Collaborative Workshops in Photograph Conservation and the Foundation for Advancement in Conservation (FAIC) Endowment for Professional Development. FAIC relies on your contributions to support these and its many other programs. Learn more about donating to the foundation.
October 30 & November 3, 2023
Individuals interested in participating in any of the three workshops below must apply by April 1. Applicants will be notified on May 1. There is one application for all three workshops - individuals should only complete the application once. Space is limited and it's likely that only one person per institution will be selected to participate in each workshop.
---
Collotype Printing Workshop led by Osamu Yamamoto
National Gallery of Art, Washington, DC
October 30 & November 3, 9:00 a.m. - 5:00 p.m., $199 registration fee
This one-day workshop will provide participants with an introduction to the materials, techniques, and process of collotype. Instruction will be given by a master printer from Benrido Collotype Atelier in Kyoto Japan, the last remaining studio in the world that prints color collotypes. Participants will observe a demonstration of tissue (negative plate) exposure and development. Then, they will learn the printing process through hands-on practice using their own images. Participants are invited to submit up to two digital images of their choice prior to the workshop, which will be processed into a printing tissue in Kyoto and made available for printing during the workshop.

Workshop participants will take home up to four collotype prints of their own image on Japanese paper of varying tones (post card size). In addition, they will receive digital negative films used for the tissue preparation, printing tissues, and ink sample enough to make more prints after the workshop.
Collotype is a dichromate-based lithographic printing process that was invented by the French chemist and photographer Alphonse Louis Poitevin in 1856. It is unlike many other photomechanical processes due to its lack of a half-tone screen. It is prized for its excellent permanency and ability to reproduce fine detail with smooth, deep texture. Collotype was widely used for photographic reproduction printing before offset lithography dominated. The Benrido Collotype Atelier has been producing collotypes since 1905 to create high-quality reproductions of Japan's cultural treasures. More recently, Benrido has also specialized in making fine art print editions for contemporary photographers.
---
Photogravure Printing Workshop led by Jon Goodman
Discover Graphics Atelier in the Torpedo Factory Art Center, Alexandria, VA
October 30 & November 3, 9:00 a.m. - 5:00 p.m., $159 registration fee
This one-day workshop will provide an introduction to the materials, techniques, and process of Talbot-Klic (dust-grain) photogravure printing. The workshop will cover exposure, sensitization, development, etching, inking, and printing. The workshop will include instructor-led lecture and demonstration on the many steps of plate-making and printing. Participants will engage with hands-on practice of inking and printing a plate. Participants will create prints which they can keep. No previous experience with photogravure or printmaking is required.
This workshop will provide the opportunity for participants to learn from a highly respected master printer with over 45 years of experience. The instructor has been practicing photogravure since 1976 when he traveled to Switzerland as a fellow of The Thomas J. Watson Foundation with intentions to re-discover the Talbot-Klic method of dust-grain photogravure (Heliogravure au Grain), which was a lost art no longer practiced in the United States.
The Talbot-Klic method was developed in 1879. By the late 1880s, photogravure was widely used to illustrate limited edition books, lavish journals, and portfolios of the highest quality. It is still in use today. Photogravure is commonly heralded as the most beautiful and technically superior method for printing photographic images in ink. The photogravure's rich velvety matte surface, deep shadows, and luminous highlights have been touted for their high artistic potential. After WWII, photogravure was nearly extinct, until it was resurrected in the 1970s. Photogravure has continued to be used for limited editions, fine art reproductions, and high quality journals.

---
Processes Identification Workshop led by Dr. Rachel Mustalish
National Museum of American History, Washington, DC
November 3, 9:30 a.m. - 12:30 p.m. & 2:00 - 5:00 p.m., $89 registration fee
This half-day workshop focuses on identifying physical features created by various photomechanical techniques with the aim of being able to identify processes, groups of processes, and unique yet important species. The hands-on workshop will use both samples and study collections to gain visual familiarly with this class of works. Through intense looking with the naked eye, handheld magnification, and microscope assisted viewing participants will become familiar with technique-identifying characteristics and learn how to choose which techniques can help provide a path toward confident identification of photomechanically printed objects.
October 30 & November 3, 2023
Tours of photomechanical collections in prominent local institutions will be offered. Registration will open at the beginning of May and will be first-come first-serve for those that have registered for the symposium. The registration fee for each tour will be $19. Exact times and locations will be announced in April.
Photomechanical Prints Symposium Planning Committee
Alisha Chipman, Photograph Conservator, Library of Congress
Martin Jürgens, Conservator of Photographs, Rijksmuseum
Shannon Perich, Curator, History of Photography Collection, National Museum of American History
Rachel Mustalish, Paper Conservator, the Metropolitan Museum of Art
Consulting Committee
Jon Goodman, Photogravure Master Printer
David Hanson, Historian & Collector
Erik Hougen, Master Printer/ Silkscreen Studio Director, Two Palms
Steven Joseph, Historian & Collector
Helena Wright, Curator Emeritus, Graphic Arts Collection, National Museum of American History
FAIC has a room block at the Hyatt Place Washington DC/National Mall for participants of this program. The room rate is $199 plus tax and includes breakfast and WiFi. Rooms can be reserved in the room block for October 29 - November 4, 2023.
The hotel is located at 400 E Street SW, Washington, DC 20024. This is a 15 minute walk, 5 minute drive, or 10 minute ride on the public bus to the symposium location.
Reservations can be made online to via phone. The room block will close on September 28, 2023.
Online: Go to Hyatt.com and enter reservation using G-AIC1 as the group/corporate number
Phone: Call 1-888-492-8847
This content will not be available until 12/01/2023 at 12:00 AM (EST)