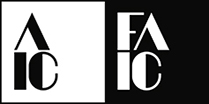 Online Community
February 26 - 28, 2020
Museum of Fine Arts, Houston
Instructed by Suzana Radivojevic
This workshop will provide practical and theoretical training in wood identification that will allow participants to identify the wood species of an unknown wood sample. While focusing on North American and selected exotic wood species that are prominent materials in our culture, participants will acquire comprehensive knowledge and skill sets applicable to identification of any unknown wood sample. The workshop is designed to teach wood morphology and anatomy at all structural levels as an essential basis for wood identification using macroscopic and microscopic techniques. The instruction integrates lectures with slide presentations, demonstration, hands-on exercise and ample use of reference materials. Emphasis is given to hands-on exercise in sampling, sample preparation, macroscopic and microscopic wood identification techniques, proficiency in using wood identification literature and resources and immediate integration of lectured material into practice.
Upon completion of the course, participants will:
Have an in-depth knowledge of wood anatomy on a macroscopic and a microscopic level necessary for practical wood identification.
Acquire skills for examining wood: by naked eye, using hand held magnifiers, and a light microscope.
Become proficient in selecting and using diverse reference materials (including e-resources) for wood identification.
Be able to routinely identify 20-40 softwood and hardwood species most commonly encountered in North America.
Be able to successfully apply wood identification techniques to most unknown wood species.
Develop sample collection and sample preparation skills specific to wood in architectural settings and art conservation.
Registration Policies
Workshops are subject to cancellation if minimum enrollment is not met 30 days prior to the event. FAIC will refund the full registration fee, but is not responsible for transportation, housing, loss of income, or other costs.
Emergency school closings in the community where the workshop is scheduled will cause a cancellation of that workshop. Every effort will be made to reschedule the event.
If a registrant can no longer attend the workshop, registration fees will be refunded minus a $25 processing fee when a cancellation request is made in writing and received by the FAIC office at least 30 days before the program start date.
We ask that anyone requiring Americans with Disabilities Act accommodations register his/her needs with FAIC at least 14 days before the workshop.
By attending an FAIC workshop, you consent to interview(s), photography, audio recording, video recording and its/their release, publication, exhibition, or reproduction to be used for promotional purposes, marketing, inclusion on websites, social media, or any other purpose by FAIC and its affiliates and representatives. Images, photos, and/or videos may be used to promote similar AIC/FAIC events in the future, highlight the event, and exhibit the work of AIC/FAIC.
---
This program is supported by a collaborative agreement between the National Center for Preservation Technology and Training and the Foundation for Advancement in Conservation (FAIC) Endowment for Professional Development. FAIC was created by a grant from The Andrew W. Mellon Foundation and is supported by donations from members of the American Institute for Conservation and its friends. Courses are made possible with the assistance of many AIC members, but no AIC membership dues were used to create or present this course.
Without support, the registration fee for this workshop would be $800. FAIC relies on your contributions to support these and its many other programs. Learn more about donating to the foundation here.
Suzana Radivojevic
Wood Scientist
Dr. Suzana Radivojevic is a wood scientist with a consulting and research practice Ligno Logic LLC based in Eugene, Oregon. Radivojevic specializes in scientific research, material characterization, and conservation solutions for wood and wood-based materials in cultural resources. She has been applying wood microscopy in her work for over twenty years and has taught hands-on microscopic wood identification offered through the National Center for Preservation Technology and Training, Campbell Center for Historic Preservation Studies, Timber Framers Guild, and Pacific Northwest Historic Preservation Field School. Radivojevic is an Adjunct Faculty in the Historic Preservation Program at the University of Oregon where she teaches courses on building pathology, preservation technology, and material innovation in architectural wood applications. She holds a B.Sc.F.E. in wood science and technology from the University of Belgrade in Serbia and a Ph.D. in wood science from the University of Toronto.

$i++ ?>
Key:

Complete

Next

Failed

Available

Locked
More information coming soon
02/26/2020 at 9:00 AM (CST) | 2 days, 8 hours
02/26/2020 at 9:00 AM (CST) | 2 days, 8 hours