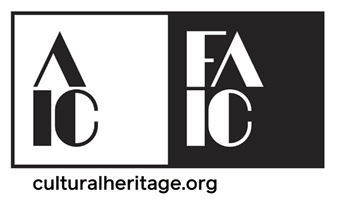 Online Community
Preventive Conservation
June 2 – 15, 2019
Applications due March 31, 2019
Staatsburgh State Historic Site, Staatsburgh, NY
Staatsburgh is a New York State Historic Site located along the banks of the Hudson River about half way between New York City and Albany. The house was built in 1832 and expanded under the direction of McKim, Mead and White in the 1890's. Today the house is surrounded by the Mills-Norrie State Park, which preserves a portion of the original grounds and beautiful views of the Hudson River. The interiors are emblematic of the opulence of Gilded Age high society. The patterns of deterioration of the decorative arts materials in the interior are typical of historic house museums from this time period across the country and will be used to showcase the importance of preventative conservation.
This immersive, hands-on workshop will take place at Staatsburgh State Historic Site in the Hudson Valley region of New York State. Eight participants will work closely with five instructors during the two-week program. The workshop will draw on the perspective of a housekeeper working in a historic house. Since the housekeeper is the primary person interacting with the collection daily, they are in the best position to assess the environment and the changing condition of a historic collection. The group will take on the deep cleaning of a space in the historic interior, including moving furniture, rolling and vacuuming a carpet, and packing decorative arts objects. By gaining awareness of how a housekeeper views and interacts with the collection, participants will better understand how cleaning and environmental monitoring are vital to the care of a collection.
Hands-on activities will be complemented by lectures and site visits to other historic properties. Participants are expected to write a blog post for the Staatsburgh website on a topic of their choosing during the program. The program is geared towards pre-program conservation students, those considering a career in conservation, or those working in housekeeping in a historic house.
There is no registration fee and the participants will each receive a $200 travel stipend. The Hudson Valley region is accessible by train with Amtrak and Metro North railroads. Airports in the area include Stewart International airport in Newburgh and the New York City airports. Housing and meals are provided. Housing will be in shared rooms in dorms on a nearby college campus. Daily transportation to and from the site will be provided by van.
Please submit an application online. Applications should include a resume and letter of interest explaining how participation in this program will help on your career path. The workshop is supported by a grant from the National Endowment for the Humanities. As stipulated by the funding source, first consideration will be given to citizens of the United States.