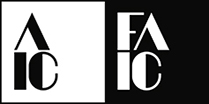 Online Community
Advanced Inkjet Preservation Workshop
Postponed - new dates TBD
Image Permanence Institute, Rochester, NY
Instructors: Daniel Burge, Image Permanence Institute and Ryan Boatright, Atelier Boba
This two-day workshop is designed to provide an advanced, in-depth discussion of fine-art inkjet prints in museum collections. The first day will focus on the contemporary state of the fine-art inkjet print. Inkjet has been a constantly evolving set of technologies and materials, and in recent years new variations have entered the market and are therefore also entering into collections. The workshop will begin with a short review of the nascent inkjet technologies and materials, from the simple to the complex, that dominated inkjet printing from the mid 1980's to the mid 2000's. From there, the most recent generations of inkjet technologies, inks and substrates, utilizing a far greater array of visual, chemical, and physical properties, will be explored. Class activities will include hands-on examination of this wide range of new print variants, so that attendees can get direct experience studying and appreciating these latest inkjet print iterations. In addition to the printed objects themselves, artists have employed a wide array of post-print treatments to modify surface qualities as well as protect the often-fragile colorants and coatings. Contemporary display techniques, including mounting and framing, as well as packaging for transport will also be discussed. Finally, there will be a conversation as to where the inkjet printing industry is heading as well as potential new trends for artist applications of these materials.
The second day will begin with a review of inkjet print naming conventions as well as how to carefully and effectively document works during acquisition. A new inkjet print information form, built on previous scholarly work, will be presented, discussed, and practiced. These will then be followed by an in-depth exploration of inkjet water emergency preparation, response, and recovery techniques. A large number of inkjet variations will be evaluated pre-event to predict risk and brainstorm mitigation strategies. Next, there will be hands-on practice responding to different types of water emergencies from small spills to large floods. Experience gained prior to actual events through such workshop demonstrations, reduces the stress and confusion during actual events and results in better outcomes. Workflows from bringing small to large numbers of prints from a wetted state to safely dry will be outlined and demonstrated and a variety of possible scenarios practiced. Finally, a discussion of incident reporting among attendees will illustrate the importance of this final step and its value to revision of preparedness plans and institutional risk assessments.
This workshop is advanced and is intended only for those who have taken previous digital print preservation workshops. It is requisite that participants are already knowledgeable on and comfortable with aqueous inkjet print identification and care. Click on the "Apply to Participate" tab above to learn more.
Registration fee: $310 for AIC members, $450 for non-members
The registration fee is due after applicants have been notified of acceptance to the workshop.
Interested individuals must complete an application. Each potential participant will be required to describe their previous education in digital hardcopy preservation, any experience working with digital prints in collections, and how they would use and share the knowledge gained from this workshop with others as well as provide a copy of their curriculum vitae.
Applications are due June 15, 2020. Submit an application by clicking the "Apply" button below. Applications are submitted through our online application portal. When you enter the portal, you will be prompted to login to the system using a login ID and password. If you already have an account (this should be the case if you are an AIC member or have participated in an AIC or FAIC program), use the same login information you use to access that account. If you do not have an account in the system, you can quickly set one up before you begin your application.
Notifications will by made by July 1, 2020. International applicants are eligible to apply for an FAIC/Mellon Photograph Workshop Professional Development Scholarship - the scholarship application must be completed separately and is due May 15, 2020. Scholarship notifications will also be made by July 1, 2020.
FAIC and the Image Permanence Institute are closely monitoring the COVID-19 situation. We hope to be able to move forward with the workshops in October and encourage you to apply to participate. The situation will be reevaluated in June prior to the notifications being made to applicants.

FAIC/Mellon Photograph Workshop Professional Development Scholarships: With funding from The Andrew W. Mellon Foundation, FAIC offers scholarships up to $1,000, plus waiver of registration fees, to help defray professional development costs for international attendees. Proposed projects are limited to expenses related to attending FAIC Collaborative Workshops in Photograph Conservation, which includes the Advanced Inkjet Preservation Workshop.

---
Funding for this program comes from The Andrew W. Mellon Foundation fund for Collaborative Workshops in Photograph Conservation. Additional funding comes from the Foundation for Advancement in Conservation (FAIC) Endowment for Professional Development, which was created by a grant from The Andrew W. Mellon Foundation and is supported by donations from members of the American Institute for Conservation (AIC) and its friends. Courses are made possible with the assistance of many AIC members, but no AIC membership dues were used to create or present this course.

FAIC relies on your contributions to support these and its many other programs. Learn more about donating to the foundation.
Key:

Complete

Next

Failed

Available

Locked
Workshop 1 at Image Permanence Institute (IPI)
10/12/2020 at 9:00 AM (EDT) | 1 day, 8 hours
10/12/2020 at 9:00 AM (EDT) | 1 day, 8 hours
Workshop 2 at Image Permanence Institute (IPI)
10/16/2020 at 9:00 AM (EDT) | 1 day, 8 hours
10/16/2020 at 9:00 AM (EDT) | 1 day, 8 hours