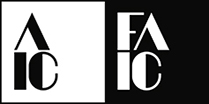 Online Community
C2C Care Course: Building Collaborations Between Museums and Indigenous Communities
Register

Non-member - Free!
Member - Free!
Museums and indigenous communities are increasingly seeking to engage in collaborative working relationships. However, resources to help guide this work have been lacking. In response to this need, the Guidelines for Collaboration (www.guidelinesforcollaboration.info) was developed over a period of several years with the participation of over 50 Native and non-Native museum professionals, scholars, and artists.
With the Guidelines as the main reference, this course will walk participants through the process of building positive foundations of mutual respect and trust, essential to collaborative work. Topics will be co-presented by a diverse group of museum professionals and artists experienced in collaborative museum work. Further, course participants will learn how to adapt the Guidelines to their own work.
As the conservation of cultural heritage continues to evolve toward a more humanist practice, the Guidelines for Collaboration offers a helpful reference. Sessions will allow time for questions and discussion.
Upon completion of the course, participants will
Have the tools they need to successfully collaborate with Native communities
Understand how to adapt the Guidelines for Collaboration to their own work
Know how to document collaborative work
Have suggestions on where to turn for financial support for collaborative projects with Native communities
Our Course Coordinator is Landis Smith, Co-facilitator, Guidelines for Collaboration, Indian Arts Research Center, School for Advanced Research, Santa Fe, NM

Course Schedule
Webinar 1: Why collaborate? Building a foundation for working together.
This course will begin with a brief introduction to the Indian Arts Research Center (IARC) at the School for Advanced Research (SAR), sponsor of the Guidelines for Collaboration. This opening session will then explore the benefits of collaborative work for conservation and stewardship of Indigenous collections. Ideas for collaboration will be shared and discussed in a safe space to build trust and unity. Instructors will facilitate a conversation about ways to collaborate, including identifying and reaching out to appropriate partners.
Webinar 2: Planning and implementing collaborative work.

Instructors will discuss the ways in which museums and communities can prepare for working together to help ensure positive outcomes. Topics will include how to create a welcoming environment, the importance of a flexible agenda and accommodating cultural needs and protocols.
Webinar 3: Critical considerations in building collaborations
Instructors will discuss important considerations in collaborative work as well as ideas for indigenizing museum spaces and the integration of traditional care practices.
Webinar 4: After the museum visit: Documentation of collaborative work
Following museum collections visits by tribal community members, there is generally documentation of the visit as well as new information generated. Who owns this documentation, what are the respect and privacy issues? How should this documentation be maintained?
Webinar 5: Wrap-up Discussion and Funding
This session is in two parts:
Part 1: Funding opportunities and how to structure project proposals.
Part 2: Course wrap-up with questions and answers.
This self-study program is presented as a series of recordings of a live course offered September 30th - October 28th, 2021. Please note that any assignments are designed for enrichment only and will not be reviewed.
Registration Fee: FREE
Connecting to Collections Care courses are made possible in part by generous support from the Institute of Museum and Library Services.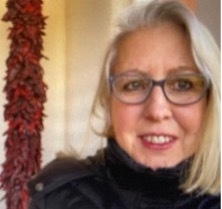 Landis Smith (Moderator)
Co-facilitator, Guidelines for Collaboration,
Indian Arts Research Center, School for Advanced Research
Landis Smith is an independent consultant and projects conservator based in Santa Fe, New Mexico. The focus of her work over thirty years has been on the development of conservation and documentation methodologies that are collaborative with Native American artists, elders, scholars and leaders. Recent work includes co-facilitating the development and web publication of the Guidelines for Collaboration (www.guidelinesforcollaboration.info) with the Indian Arts Research Center at the School for Advanced Research (SAR). Landis is currently co-editing the Standards of Excellence for Museums with Native American Collections for the American Alliance of Museums and leading an IMLS-funded project to collaboratively document and conserve collections at the Museum of Indian Arts and Culture in Santa Fe. Landis's previous work includes organizing and leading "place-based" educational programs in New Mexico for NMAI Fellows and staff in collaboration with Native communities and tribal museums. She was Anchorage Project Conservator at the Smithsonian National Museum of Natural History (NMNH) Arctic Studies Center, working extensively with Alaska Native artists and elders. Landis has been a Research Associate with the National Museum of the American Indian and has served on several advisory boards including the Haak'u Museum at Acoma Pueblo and UCLA/Getty Mellon Opportunity for Diversity in Conservation.
$i++ ?>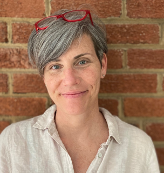 Kelly McHugh
Conservator/Collections Manager
National Museum of the American Indian, Smithsonian
Kelly McHugh became the Head of Collections Care and Stewardship at the National Museum of the American Indian in 2018. Previously, she served as an object conservator where she began working for the museum in 1996 at NMAI's Research Branch facility in the Bronx, NY. There she participated in a survey of the over 800,000 objects in the collection, prior to the collections move to the Cultural Resources Center in Maryland. As a conservator she played an active role in the development of collaborative conservation practices for the care of Native American collections. She continues to broaden the scope of collaboration and partnership with the Museum's constituency through collections access, cultural protocol policy and artistic revitilzation. She received her MA Art History with a Certificate in Conservation from New York University, Institute of Fine Arts and her BA in Art History and Peace and Global Policy Studies again from New York University.
$i++ ?>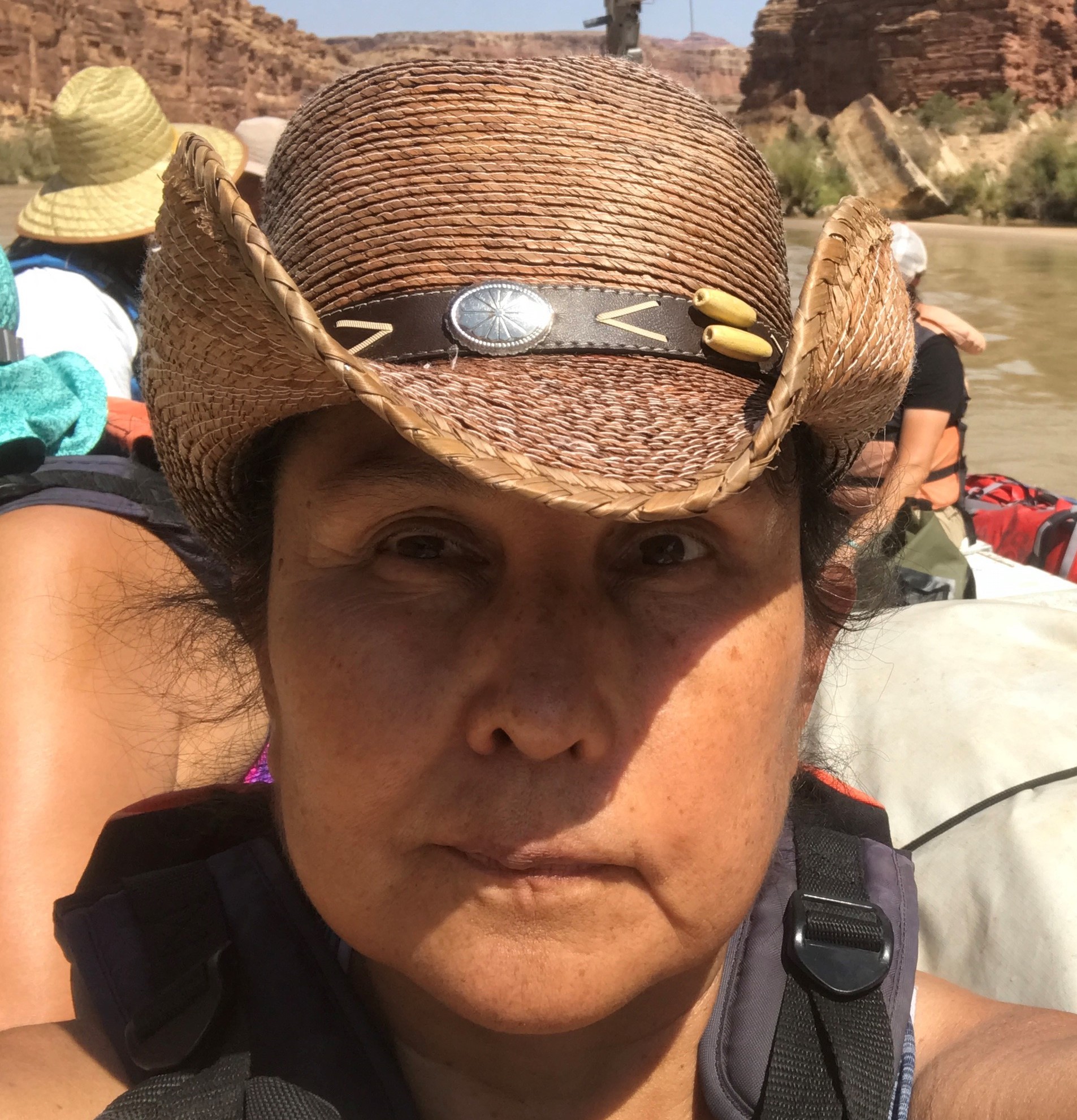 Martina Dawley (Hualapai/Diné)
Director
Hualapai Department of Cultural Resources
Dr. Martina Dawley is the Interim Director/THPO/Senior Archaeologist at the Hualapai Department of Cultural Resources (HDCR). Dr. Dawley received her Bachelor of Arts degree (2006) in Anthropology with a focus on Southwest archaeology, and Master of Arts degree (2009) and Doctoral degree (2013) in American Indian Studies (AIS) from the University of Arizona, with a focus on caring for ancestral remains and their belongings as it relates to repatriation and heritage preservation. Her dissertation focused on Native Americans in the field of conservation, which revealed that conservators are more likely to be non-Native.
$i++ ?>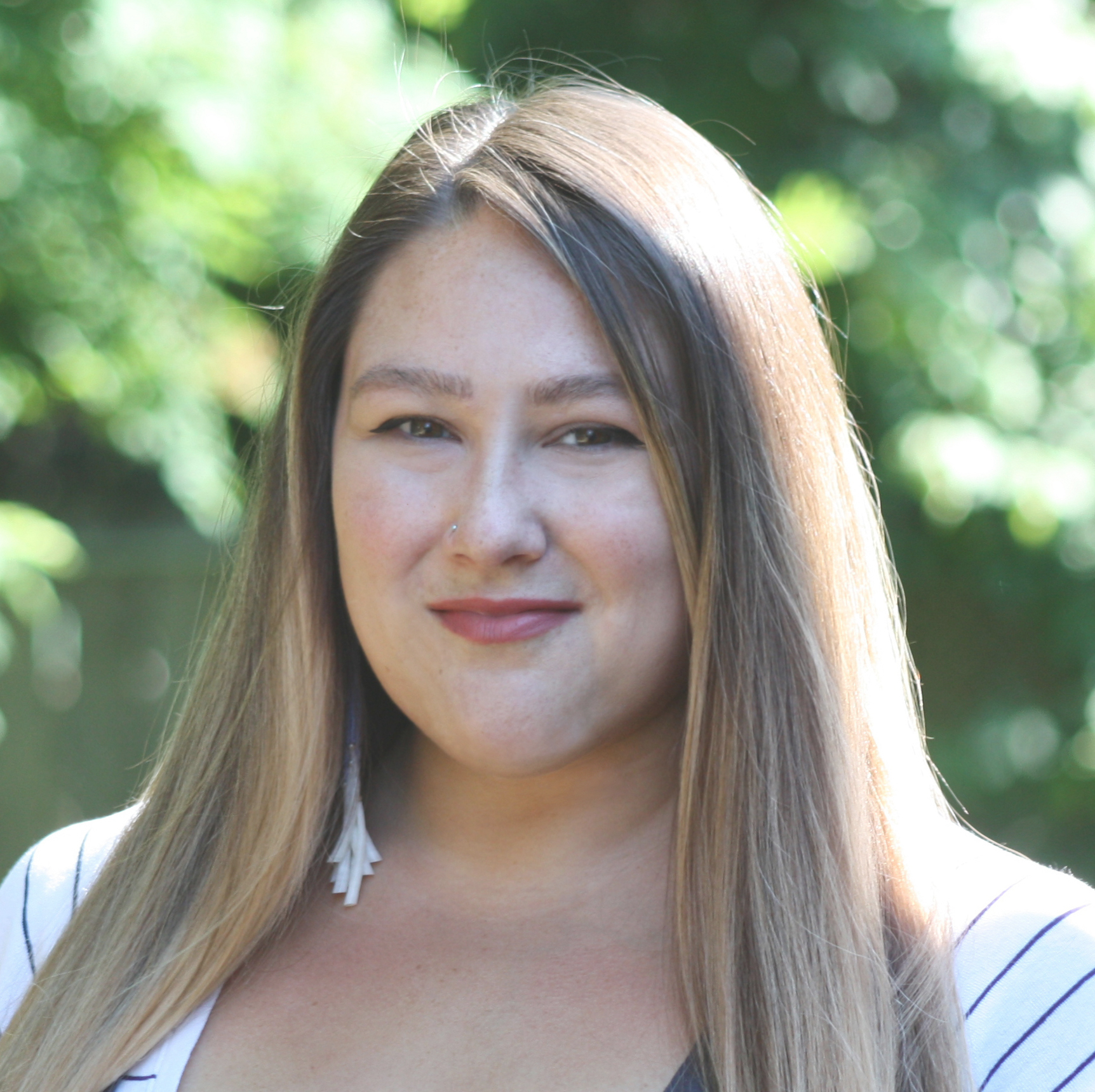 Melissa Shaginoff (Dena'ina)
Curator/Artist
Melissa Shaginoff, is part of the Udzisyu (caribou) and Cui Ui Ticutta (fish-eater) clans from Nay'dini'aa Na Kayax (Chickaloon Village, Alaska). She is an Ahtna and Paiute person, an artist, a social activist, and currently the curator of Alaska Pacific University's Art Galleries. Her work is shaped by the structure and processes of the Dene ceremony, potlatch. Melissa has participated in the Island Mountain Arts Toni Onley Artist Project in Wells, British Columbia as well as the Sheldon Jackson Museum Artist Residency in Sitka, Alaska. She has been published in the Alaska Humanities FORUM Magazine, First American Art Magazine, Inuit Art Quarterly, and the Smithsonian Arctic Studies Center Learning Lab. Her artwork is collected by the Institute of American Indian Arts, the Palmer Museum and the Pratt Museum. Melissa is also a part of Łuk'ae Tse' Tsass (fish head soup) Comics, a new media group focusing on the collaboration and representation of Indigenous experiences in science-fiction. Later this year Melissa will participate in two international residencies. One in Canada with Jenni House of the Yukon Arts Center the other in Sweden with the AiRs Social Practice Residency of the Skövde Museum. Within these residencies Melissa will engage in decolonial projects focusing on Indigenous visiting culture and framing conversations as art practice.
$i++ ?>
Dawn Biddison
Curator
Smithsonian Arctic Studies Center, Alaska Branch
Dawn Biddison is the Museum Specialist at the Alaska office of the Smithsonian Arctic Studies Center. Since 2002, she works with Alaska Native Elders, artists, educators, scholars, culture-bearers and cultural organization staff on collaborative heritage projects, which began with museum exhibition, catalog and website work and continues with community-based cultural heritage documentation, residencies, workshops and public programs and with online educational resources. Examples of this work are available online at the Smithsonian Learning Lab website "Smithsonian Arctic Studies Center in Alaska" and on YouTube at the "Smithsonian Arctic Studies Center Alaska channel."
$i++ ?>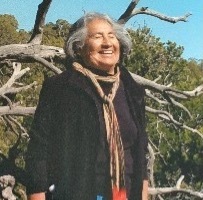 Tessie Naranjo (Santa Clara Pueblo)
Scholar, Curator, Professor, Language Preservation
Tessie Naranjo, an enrolled member of the Santa Clara Pueblo, is part of a large extended family. Tessie holds a PhD in Sociology (1992), University of New Mexico. She served as consultant to several museums including the National Museum of the American Indian (NMAI) (2006), Museum of Indian Arts and Culture (MIAC), Santa Fe (1994, 1996), Heard Museum, Phoenix (1997-1999) and the Poeh Museum, Pojoauqe Pueblo (1991-1993, 2006). Tessie served as Chair of the Native American Graves Protection Act (NAGPRA), 1992-2000.
As co-Director of the Northern Pueblos Institute, (2005-2010) at Northern New Mexico College, she helped establish the AA and B.A. degree programs in Pueblo Indian Studies and co-taught courses including Pueblo Women's Studies, Tewa Pueblo Agriculture, Native American Literature, Pueblo Indian Education and Independent Studies. The "Khap'on Tewa Verbs & Pronouns" book completed in 2015 by Tessie, Tito Naranjo, Porter Swentzell and Rina Swentzell was an eight year effort intended for use by Santa Clara community residents wishing to learn Tewa. Tessie has a passion for collecting oral Pueblo memories, loves walking to ancestral Pueblo sites, and continues to do language and cultural work in her Pueblo.
$i++ ?>
Eliza Naranjo Morse (Santa Clara Pueblo)
Artist, Teacher
Eliza Naranjo Morse is an artist whose work explores aspects of life journey through drawing and sculpture. Informed, inspired and challenged by current events, generational exchange and spiritual existence her work often uses characters, color, land and symbolism to tell stories. Eliza was born in 1980 and grew up on Kha' P'o land where she lives and works.
Eliza has shown her work nationally and internationally including: Cumbre de el Tajin (Veracruz, Mexico), Ekaterinburg Museum of Fine Arts (Ekaterinburg, Russia), Chelsea Art Museum (New York, New York), SITE Santa Fe (Santa Fe, New Mexico), Axle Contemporary (Santa Fe, New Mexico), Heard Museum (Phoenix, Arizona), and the Museum of Contemporary Native Art (Santa Fe, New Mexico).
$i++ ?>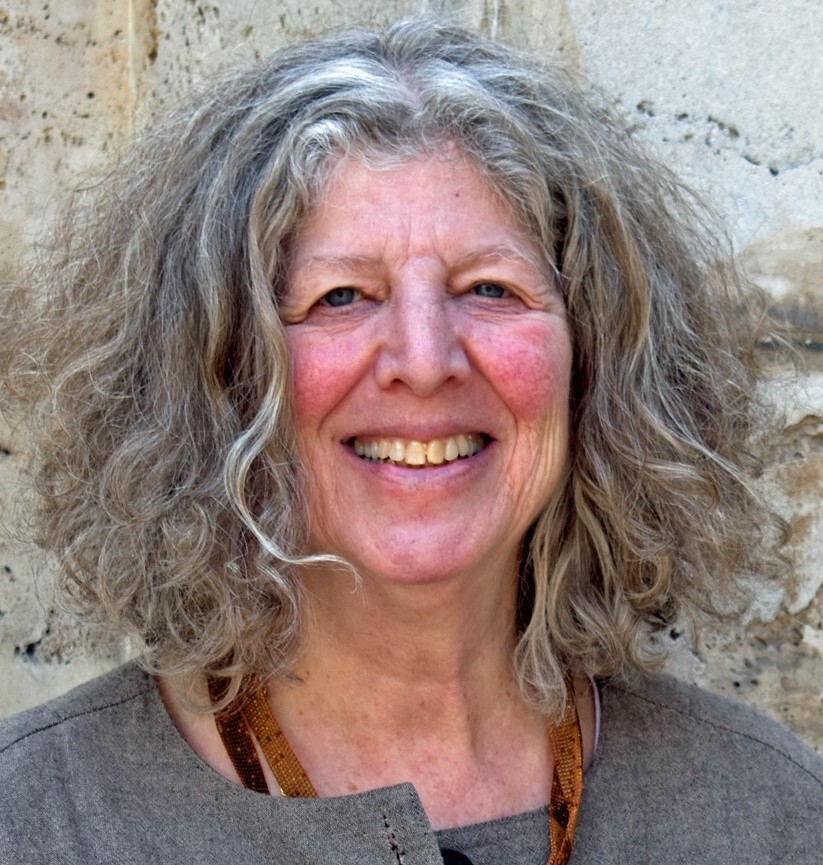 Ellen Pearlstein
Professor/Conservator
UCLA/Getty Graduate Program in the Conservation of Cultural Heritage
Ellen Pearlstein incorporates Indigenous instruction into graduate conservation education. Ellen is Director of the Andrew W. Mellon Opportunity for Diversity in Conservation, a Keck Prize awardee, and recent recipient of a Rome Prize. She is completing the upcoming Conservation and Stewardship of Indigenous Collections: Changes and Transformations, in the GCI's Readings in Conservation series.
$i++ ?>

Chris Newell (Passamaquoddy)
Director of Education
Akomawt Educational Initiative
$i++ ?>

Nancy Odegaard, PhD
Conservator Professor Emerita
Arizona State Museum, University of Arizona
Nancy Odegaard served as Conservator, Head of Preservation Division at the Arizona State Museum and Professor of Anthropology, Materials Science & Engineering, Historic Preservation, and American Indian Studies at the University of Arizona from 1983 to 2021. She previously worked at the Smithsonian Institution, Peabody Museum – Harvard University, and with many museums throughout the country and internationally on special projects, conservation assessments, workshops. She has received resident scholar awards from the Fulbright Commission, Getty Conservation Institute, Winterthur Museum, ICCROM- Rome, Canadian Conservation Institute, and University of London as well as receiving an Honorary Doctor of Science from the University of Gothenburg, Sweden in 2016. Among her many publications are books including The Care and Handling of Anthropological Collections (WAAC 1991), Materials Characterization Tests for Objects of Art and Archaeology (Archetype 2000, 2005, Kress Award), Old Poisons – New Problems A Museum Resource (Altamira 2005), Curating Human Remains: A Guide for Museums and Academic Institutions (Altamira 2006, Kress Award), and A Visual Dictionary of Artistic and Domestic Arts (Rowman & Littlefield 2022- American Alliance of Museums Award). She is currently Conservator Professor Emerita at the University of Arizona and continues to research, write, and conduct collaborative projects with museums and communities.
$i++ ?>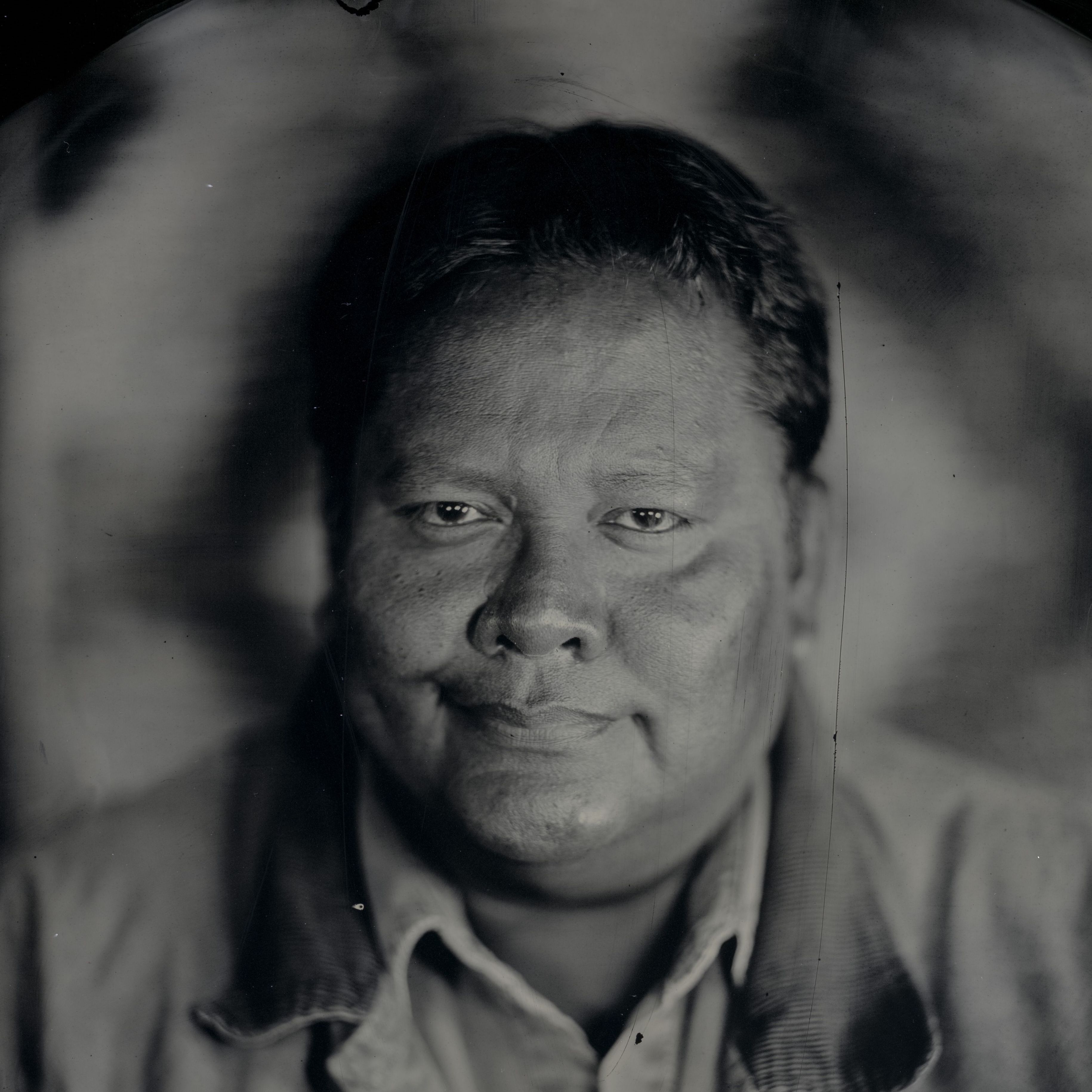 Tony Chavarria (Santa Clara Pueblo)
Curator
Museum of Indian Arts and Culture
Tony Chavarria (Santa Clara Pueblo) has over 30 years of experience collaborating with tribes and curating Native material culture. As curator of ethnology at the Museum of Indian Arts & Culture in Santa Fe, he has curated many exhibitions including Comic Art Indigene and What's New in New 2. He served as the Community Liaison and co-curator for the inaugural pueblo exhibition at NMAI and was co-curator for the first Native art exhibition at Epcot Center.
$i++ ?>

Mark Fietl
Senior Program Officer
Institute of Museum and Library Services
Mark Feitl is a Senior Program Officer in the Office of Museum Services at the Institute of Museum and Library Services (IMLS), where he has worked since 2005. His primary work portfolio includes the administration of the Inspire! Grants for Small Museums, the Native American/Native Hawaiian Museum Services, Save America's Treasures, and the Museums for America programs, particularly on projects focusing on collections care activities. He also manages the National Medals for Museum Services program. Prior to working at IMLS, he worked for five years at the Smithsonian Institution. He can be reached at mfeitl@imls.gov
$i++ ?>
Key:

Complete

Next

Failed

Available

Locked