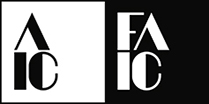 Online Community
C2C Care Course: Health and Safety in Collections Care
Register

Non-member - Free!
Member - Free!
Workers in museums and other cultural heritage organizations are exposed to the same occupational hazards as other industries; however, it is our interactions with collections that introduces unique health and safety scenarios where planning for and mitigation to control these situations may be unfamiliar to us, our employers, and often health and safety specialists.
This course will use hazards within collections to introduce participants to the basic principles of occupational health and safety; the role of health and safety regulations; the identification and control of hazards; and planning and implementing risk management strategies.
Participants can participate in weekly assignments that will culminate in completing a risk management plan for one hazard (or hazardous collection material) that they have identified within their organization. Course content is delivered through previously-recorded Zoom meeting which will allow participants to view lectures and interact with course instructors and discussion leaders through small group breakout rooms.
Please note: While understanding the structure of how to deal with issues such COVID-19 will be discussed, this course will not focus on COVID-19 response in collections.
Webinar 1: Understanding Hazards in Museums
A general overview of the principles of occupational health and safety with emphasis on the particular hazards found within museums and other cultural heritage and collecting organizations.
Webinar 2: Understanding Roles Responsibilities
An introduction to how federal, state, and local health and safety rules and regulations apply to the workplace and how to identify the proper health and safety professionals to help with issues specific to particular hazards.
Webinar 3: Risk Assessment
A basic introduction to how to identify hazards within the workplace and collections, what exposure means, and how to understand the risk from that exposure.
Webinar 4 & 5: Risk Management
An overview of general procedures and policies for the mitigation and control of exposure once hazards have been identified and assessed, includes: proper object handling techniques, selection of personal protective equipment, establishing hazard communication, and understanding waste disposal.
Webinar 6: Specific Examples
A lightning round of case studies highlighting collection-specific problems with health and safety in collections care
This self-study program is presented as a series of recordings of a live course offered July 20th - August 24th, 2021. Please note that any assignments are designed for enrichment only and will not be reviewed.
Registration Fee: FREE

Our Course Coordinator is Kerith Koss Schrager, Objects Conservator/Owner, The Found Object Art Conservation
Connecting to Collections Care courses are made possible in part by generous support from the Institute of Museum and Library Services.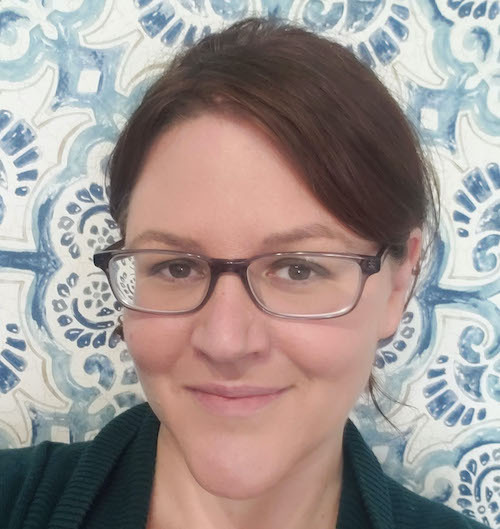 Kerith Koss Schraeger (Moderator)
Founder and Principal Conservator
Found Object Art Conservation
Kerith Koss Schrager, objects conservator and owner of The Found Object Art Conservation, provides conservation and preservation services for collections in the greater New York area. As part of her private practice, she regularly publishes and presents on topics relating to health and safety and is currently a graduate student in Environmental Health Sciences at New York University focusing on Occupational and Environmental Hygiene. She is a 2007 graduate of the Conservation Center of the Institute of Fine Arts at New York University, where she also serves as adjunct faculty teaching first-year conservation graduate students. She completed her graduate training and internships at the Shelburne Museum, the Field Museum, Brooklyn Museum, and the Metropolitan Museum of Art and participated in the Gulf Coast Recovery Project, assisting with disaster recovery efforts on the Gulf Coast of Mississippi following Hurricane Katrina. Before establishing her conservation practice, she was a Postgraduate Fellow in the Conservation of Museum Collections at the National Museum of Asian Art of the Smithsonian Institution and was the first Andrew W. Mellon Fellow in Objects Conservation and later a project conservator at the Brooklyn Museum. Kerith is a Professional Associate of the American Institute for Conservation and is the Chair Emerita of their Conservators in Private Practice Specialty Group and a former Chair of the Health & Safety Network.
$i++ ?>
Catherine Hawks
Objects Conservator
National Museum of Natural History, Smithsonian
Catharine Hawks is an objects conservator with a focus on natural history collections. Before becoming the museum conservator for the Smithsonian's National Museum of Natural History (NMNH), she was in private practice for 20 years, working with over 100 institutional clients in the U.S. and abroad. She has overseen or coordinated the work of numerous museum studies and conservation interns, other conservators, and museum staff; treated hundreds of objects and specimens; worked on exhibitions; conducted various risk assessments; developed emergency management plans and aided in emergency salvage and response; consulted on construction/renovation projects; developed collection storage designs; taught workshops and courses; negotiated with suppliers on development and testing of products; served on boards and committees of professional organizations; and wrote or edited papers and texts on conservation and related topics. At the NMNH, she coordinates conservation services throughout the museum, working with building management, collections and exhibitions staff as well as health and safety professionals. She is a Fellow of the International Institute for Conservation, a Professional Associate and former member of the Board of Directors of the American Institute for Conservation, and lead editor for the text, Health and Safety for Museum Professionals.
$i++ ?>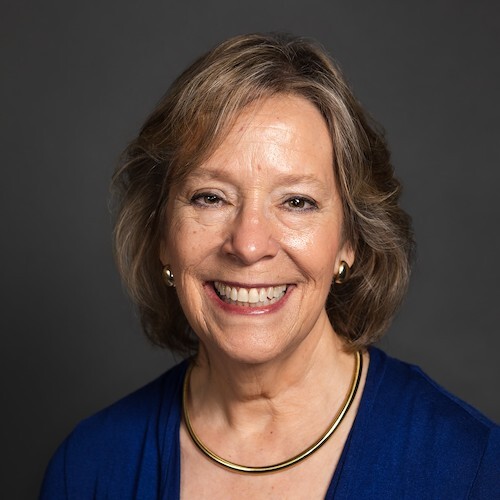 Kathryn Makos
Certified Industrial Hygienist
Smithsonian (Ret)
Kathryn Makos, Certified Industrial Hygienist, retired (2013) from the Smithsonian Institution's Office of Safety, Health and Environmental Management. For 25 years, she was responsible for developing occupational health and safety management programs, conducting exposure risk assessments, and providing safety training to staff in collection care, research laboratories and shops. Ms. Makos has lectured and published widely on topics of environmental hazards unique to museums and cultural institutions and is a co-editor of Health and Safety for Museum Professionals (2012).
Her 35+ year career included industrial hygiene management positions with the US Department of Energy and the Illinois OSHA On-site Consultation Program. Ms. Makos holds a Master of Public Health from the University of Illinois Chicago and is currently a Research Collaborator with the National Museum of Natural History. She is an Honorary Member of the American Institute for Conservation, a former Chair of their Health and Safety Committee, and a member of the Society for the Preservation of Natural History Collections and the American Conference of Governmental Industrial Hygienists. Ms. Makos is an AIHA member and Chair of the AIHA Museum and Cultural Heritage Industry Working Group.
$i++ ?>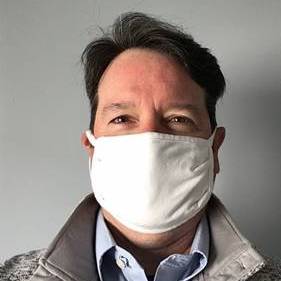 Brian Bothast
Safety and Occupational Health Specialist
Occupational Safety and Health Administration
Brian Bothast is a Safety and Occupational Health Specialist with the Occupational Safety and Health Administration (OSHA) in Peoria, Illinois. He has worked for Caterpillar in the Environmental, Health, and Safety Department and as an Industrial Hygienist with OSHA. Brian is a 1988 graduate of Illinois State University with a B.S. in Environmental Health.
$i++ ?>
Jeff Sotek
Senior Associate
Wood
Mr . Sotek is a Senior Associate within Wood Environmental & Infrastructure Solutions in Chelmsford, MA office. He is a licensed Professional Engineer, Certified Safety Professional and Certified Industrial Hygienist. He graduated from WPI with a BS in Civil Engineering and has focused his consulting career on providing advice to clients on EHS consulting and engineering, and environmental due diligence issues. He routinely provides EHS consulting services to manufacturers, colleges and universities, museums, attorneys, lenders, as well as governmental agencies. Mr. Sotek has also been a guest speaker at numerous seminars and short courses for several associations and corporations. He is also an instructor for PDH online.
$i++ ?>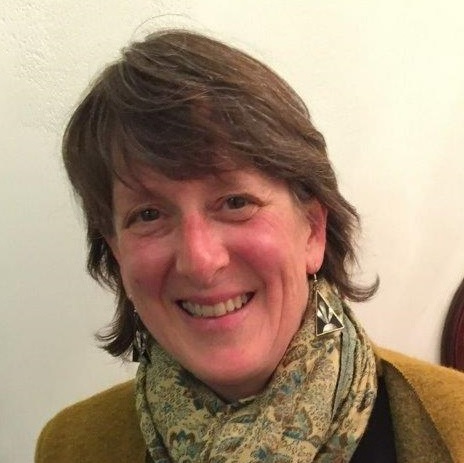 Patricia Silence
Object Conservator
Colonial Williamsburg Foundation
Patricia Silence began her career at the Colonial Williamsburg Foundation as Exhibits Conservator in 1999. She is currently the Director of Conservation Operations. Her department may be best known for its specialist conservators, who work in 9 media-specific and analytical labs at the Bruton Heights Wallace Collections and Conservation Building. Prior to 2017, Patty was the Foundation's first Director of Preventive Conservation and continues to direct 15 collections care professionals, responsible for sites and objects in Colonial Williamsburg's Historic Area, museums, storage, and on loan to other institutions. Patty works closely with a wide variety of CWF colleagues on construction projects, environmental control systems, fire protection, lighting, and integrated pest management.
Patty works with collections colleagues all over the world to practice and promote preventive conservation.
Prior to coming to Williamsburg Patty was a textile conservator at the Textile Conservation Center in Lowell Massachusetts and a conservation technician at the Nelson Atkins Museum of Art.
$i++ ?>
Katherine McEnroe
Associate Conservator of Archaeological Materials
Colonial Williamsburg Foundation
Kate McEnroe is the Associate Conservator of Archaeological Materials at the Colonial Williamsburg Foundation, where she has worked for over five years. She worked as a Project Conservator at the Brooklyn Museum after graduating from the University College London's Institute of Archaeology. Health and safety first became an interest during her Master's program and it has since expanded, partially inspired by the range of hazardous materials interacted with during archaeological conservation. She is a member of the AIC Health and Safety Network's leadership team and has recently presented her research on asbestos in historical archaeology.
$i++ ?>

Dennis Ertel
Health & Safety Inc.
DennisC. Ertel, Jr, (Denny), is a Certified Industrial Hygienist (CIH), CertifiedSafety Specialist (CSP) and Registered Environmental Manager (REM). Heworks in private practice. He is a co-editor and chapter author to thetextbook "Health and Safety for Museum Professionals", a member of the AIHAMuseums Working Group, a former member of the AIC Health and Safety Committee,and a recipient of the 2008 Special Recognition for Allied Professionals Awardfrom the AIC.
$i++ ?>
Paulette Reading
Conservator
Paulette Reading has been a textile conservator in private practice in Denver for more than 10 years. She works for museums and other cultural institutions as well as private clients and collectors. She treats a range of objects including flags, quilts, samplers, garments, weavings, and contemporary fiber arts. She has worked on multiple projects for History Colorado, University of Colorado Museum of Natural History, Fine Arts Center at Colorado College, Colorado Springs Pioneers Museum, Denver Art Museum, Molly Brown House, and others.
Paulette has a graduate degree from the Buffalo State College Art Conservation Department, and an BA in Art History from Washington University in St. Louis. She completed pre-program training at the Textile Conservation Workshop in South Salem, New York where she completed a National Endowment of the Arts Master Internship. She completed graduate internships at the Museum of Natural History of Los Angeles County, the Agora Excavations, Athens, Greece, and the National Museum of the American Indian, Smithsonian Institution. She worked at the Denver Art Museum before beginning her private practice in 2006. Paulette is a Professional Associate Member of the American Institute for Conservation of Historic and Artistic Works (AIC) and a member of the Western Associate of Art Conservation (WAAC).
$i++ ?>
Christina Dillard
Environmental Health & Safety Program Manager
Boston Museum of Science
Christina Dillard is the Environmental, Health & Safety (EH&S) Program Manager at the Museum of Science in Boston Massachusetts. She has worked at the Museum for 4 years, enjoying the less hectic pace, without the frequent travel her prior role at the Laboratory Safety Institute (LSI) had required allowing her more time with her 2 daughters. For over 20 years she has been dedicated to ensuring safety is an integral and important part of science and science education. She truly enjoys ensuring a safe environment for educators and visitors for informal science education that is high-quality and highly engaging - the Wow without the Ow! During the course of her career, she has had continued success with biological safety, chemical safety, facility safety programs, and providing safety training programs to all levels of academia, industry and government within North America and abroad. In addition, she has experience with emergency response planning, radiation safety, research compliance coordination, and environmental sustainability.
$i++ ?>

Gordon Magenheim
$i++ ?>
Christina Cain
Collections Manager
Christina has held positions in museum collections preservation for over 22 years at institutions focusing on art, cultural collections, archaeology, and history. She holds a master's degree in Museum and Field Studies from the University of Colorado, where she is currently the collections manager for anthropology and NAGPRA coordinator at the Museum of Natural History. She also serves as the Emergency Preparedness Chair and Peer Assessor for the Colorado Wyoming Association of Museums and as a task force member of the Colorado Historic and Cultural Resources Emergency Management group.
$i++ ?>

Hayley Monroe
Conservator
$i++ ?>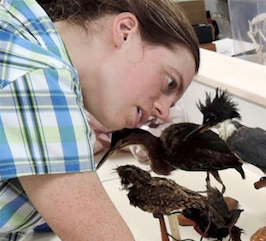 Sonia DeYoung
Curatorial Associate
University of Vermont
Sonia DeYoung is a Curatorial Associate — i.e. a jack-of-all-trades — at the University of Vermont Natural History Museum. Her training is in field ecology, but her long love affair with natural history museums led her to become a passionate advocate for UVM's collections, which lost their historic home to a fire in 2017. She will speak about the recent restoration of UVM's taxidermy collection and the perils of arsenic and mercury involved.
$i++ ?>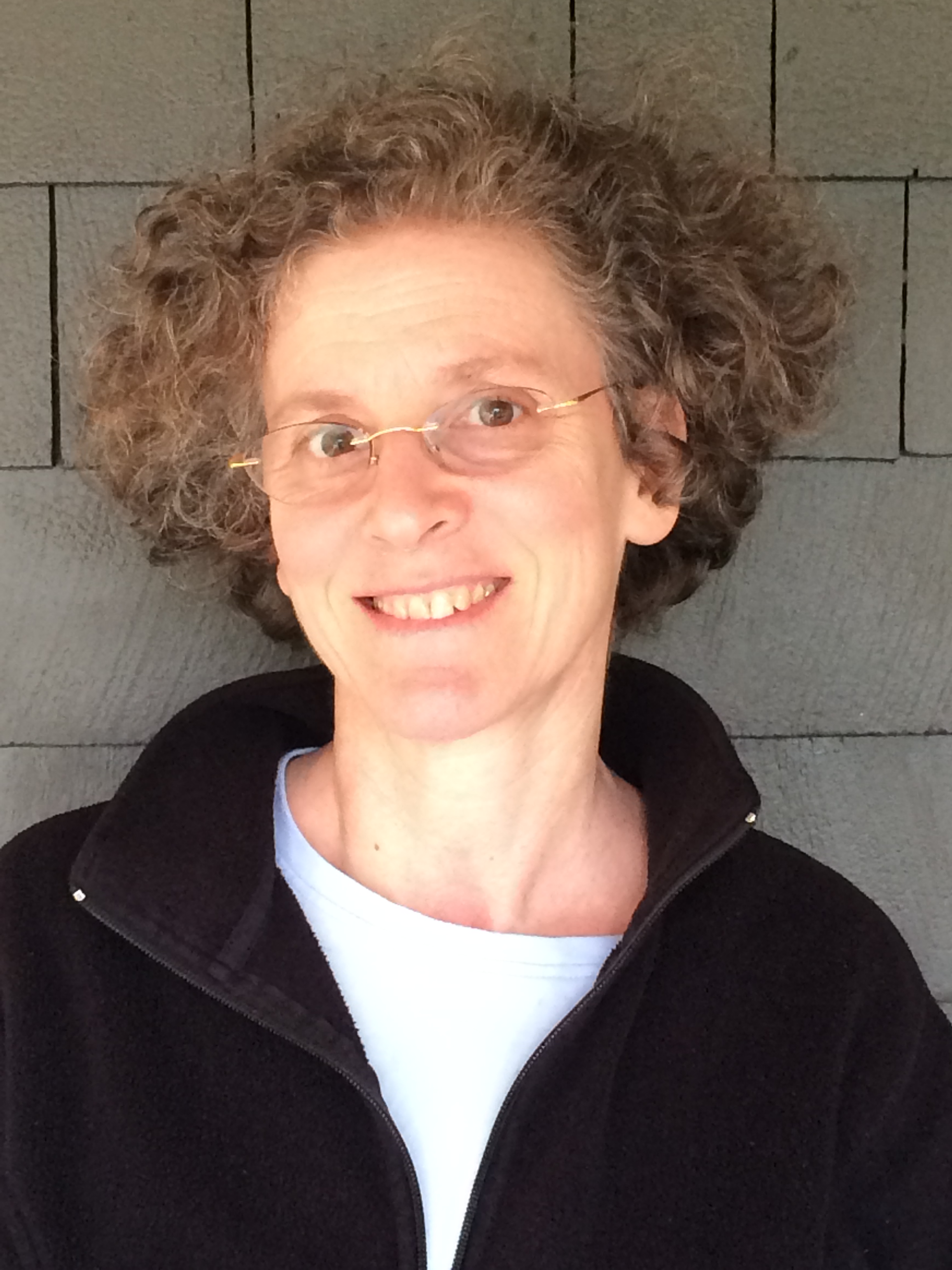 Lisa Goldberg
Conservator
Lisa Goldberg, Goldberg Preservation Services, LLC, is a conservator in private practice with a focus on preventive care as well as health and safety issues. She has been involved in a wide range of conservation consultations and treatment projects to help resolve issues related to exhibit, support and storage, transport and environment for individuals and institutions of many sizes. She is a member of SPNHC and AAM, and is a Fellow of AIC and IIC. As long time editor of the AIC News, she regularly works with authors and various committees to help bring publication projects to fruition. Lisa is one of the founding members of the FAIC website, Storage Techniques for Art, Science, and History Collections (www.STASHc.com) and continues to serve the project as Editor-in-Chief.
$i++ ?>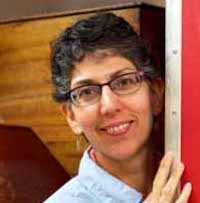 Barbara Rathburn
Director of Collections
Shelburne Museum
Barbara Rathburn is Director of Collections at Shelburne Museum in Shelburne, Vermont and oversees registration, collections care, loans, exhibition installation, conservation, image rights, and archival management. Previously she was the Registrar and Collections Manager at The Hyde Collection in Glens Falls, New York and prior to that was Associate Registrar at Shelburne Museum. She began her career at Shelburne Museum as a Technician in the conservation lab. Barbara has nearly thirty years of collections care and inventory experience with a wide variety of objects including fine art, textiles, tools, and decorative arts. She received her M.A. in Museum Studies: Decorative Arts/Conservation from the Fashion Institute of Technology.
$i++ ?>

Steven Pickman
$i++ ?>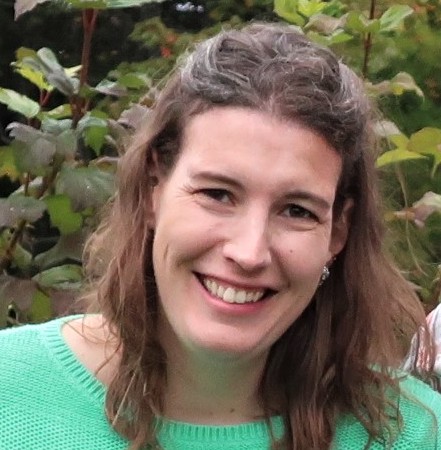 Sharon Norquest
Object Conservator
Sharon Norquest has a MS in Objects Conservation from the Winterthur University of Delaware Program in Art Conservation. She has a BFA in ceramics with a minor in metal arts. Sharon completed a fellowship at Historic New England and settled in Northern Virginia where she opened a private practice.In private practice for over 10 years, Sharon has completed contracts for various institutions including the National Air and Space Museum and the National Museum of American History. While at the National Air and Space Museum, her work was focused on generating safe handling procedures and the treatment of radioactive objects. Her current work includes treatment of leather objects and outdoor bronze sculptures.
$i++ ?>
Key:

Complete

Next

Failed

Available

Locked