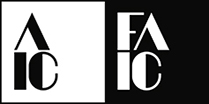 Online Community
C2C Care Course Keeping Collections Safe in Storage
With the vast majority institution's collections in storage rather than on display, understanding the 10 Agents of Deterioration and the way that they affect different collection materials is at the core of a risk management approach to preventive care. In this course students will learn about the specific deterioration risk factors for collection materials, how materials deteriorate and what practical steps can be taken to improve storage conditions and promote long-term preservation for institutions of various sizes and collection materials. Information from the recently published Storage at a Glance chapters in the 2019 Preventive Conservation: Collection Storage edited by Lisa Elkin and Christopher A. Norris will be featured along with other resources and materials. Participants of the live course will also receive a special code the lowers the cost of the book to $75 plus shipping (down from $95 plus shipping).

Learning Objectives:
By the end of the course participants will:
Understand the matrix graphics in the Storage at a Glance chapters in the Preventive Care: Collection Storage volume.
Have an understanding of the risks caused by various agents of deterioration for a range of collection materials.
Be able to identify the greatest deterioration risks for materials in their storage areas Know which chapters in the Storage volume contain information to best address the storage needs of various materials.
Devise practical improvements for their storage needs.
Be familiar with a range of complementary resources to address storage needs.
This self-study program is presented as a series of recordings of a live course offered October 13 - November 17, 2022. Please note that any assignments are designed for enrichment only and will not be reviewed.
Course Schedule
Webinar 1 – Risk Management Approach to Storage
Materials to be covered: Overview of Storage issues, Storage at a Glance, and book resources
-Lead Presenter: Rachael Arenstein

Webinar 2 - Natural Science Collections
Materials to be covered: Keratin, Skin/Leather, Fossils/Minerals
-Lead Presenter: Fran Ritchie
-Contributor: Stephanie Hornbeck

Webinar 3 – Fine Arts Collections
Materials to be covered: Paintings (traditional & non-traditional), Fine Art Photos
-Lead Presenter: Sarah Spafford-Ricci
-Contributor: Paul Messier

Webinar 4 - Humanities Collections
Materials to be covered: Textiles
-Lead Presenter: TBD
-Contributor: Ann Frisina

Webinar 5 – Libraries and Archives
Materials to be covered: Book/Paper, Film / Negatives, Electronic Media
-Lead Presenter: Tara Kennedy
Contributors: Andrew Robb and Sarah Stauderman
Coordinator Rachael Perkins Arenstein is a Professional Associate member of the American Institute for Conservation (AIC) and began her career working in museums at the age of 15. She has worked at the Bible Lands Museum in Jerusalem, Smithsonian National Museum of the American Indian, the Peabody Museum of Archaeology and Ethnology, the American Museum of Natural History and the Metropolitan Museum of Art. She completed internships at the British Museum and the Israel Museum as well as other international institutions. Rachael's degree in art conservation is from the University of London where she studied at the Institute of Archaeology, University College London. She received her B.A. in Near Eastern Studies and Archaeology from Cornell University where she wrote her honors thesis on the Dendrochronological analysis of an Urartian archaeological site. She has excavated at Tel Miqne-Ekron in Israel and has been the on-site conservator for Tel Gezer excavations. Rachael was in private practice for four years before co-founding A.M. Art Conservation, LLC in 2009. In addition, she is active in several professional organizations including positions as the e-Editor for the AIC and the Co-Chair of the MuseumPests Working Group.
Fees
Registration Fee: $89
Connecting to Collections Care courses are made possible in part by generous support from the Institute of Museum and Library Services.
Rachael Perkins Arenstein (Moderator)
Rachael Perkins Arenstein is a partner in A.M. Art Conservation, LLC a private practice in the New York area with a specialization in preventive care. She has implemented and conducted IPM programs in institutions of various sizes in the U.S. and abroad. She worked on the Smithsonian's National Museum of the American Indian Move Project and its extensive pest management program from 2001-2004. She is a founding member and current Co-Chair of the Integrated Pest Management Working Group which created and supports the www.museumpests.net website and the PestList listserv. She has held positions at the Bible Lands Museum Jerusalem, NMAI, the Peabody Museum of Art & Archaeology, the American Museum of Natural History amongst others. Her conservation degree is from the Institute of Archaeology, University of London.
$i++ ?>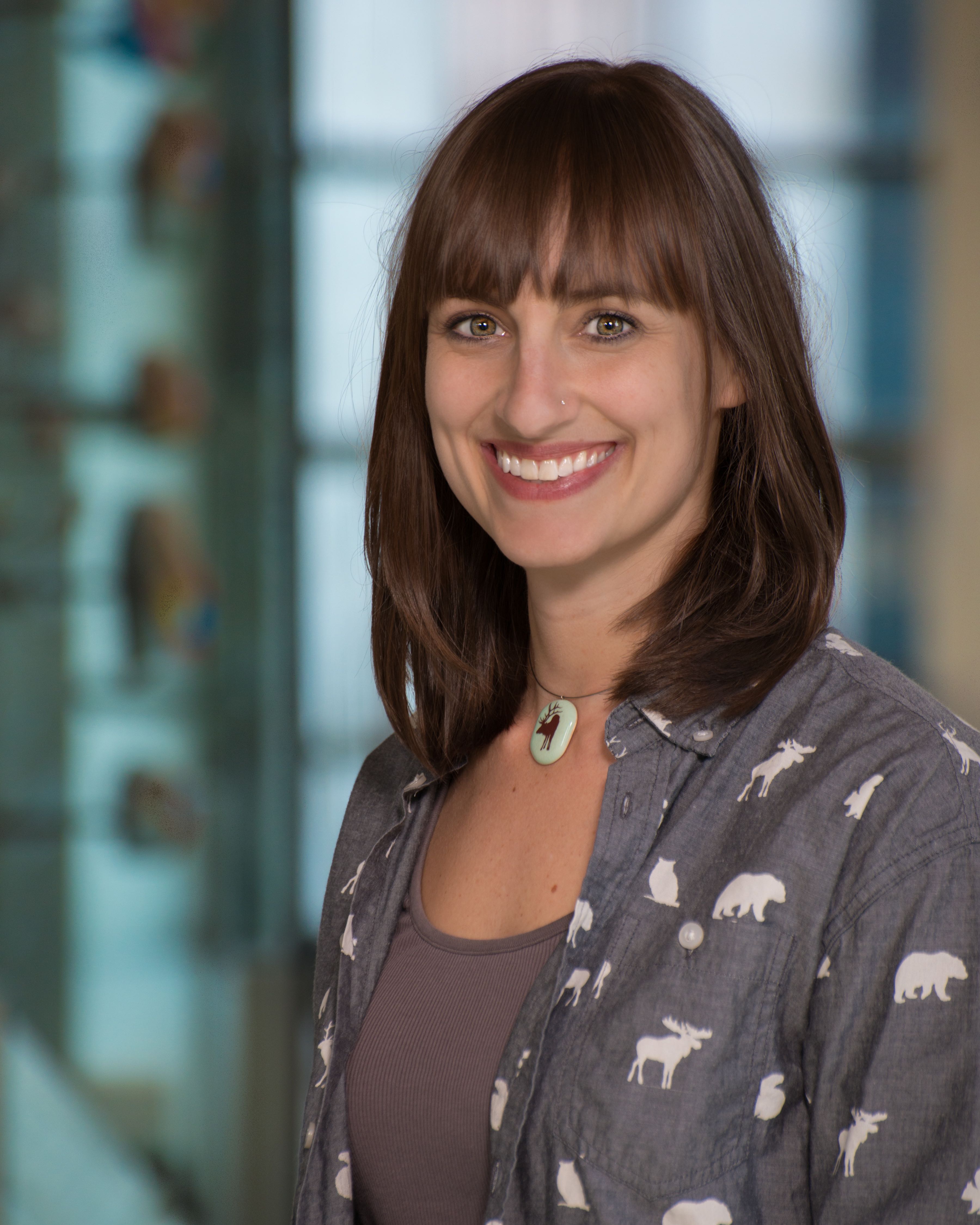 Fran Ritchie
Fran Ritchie is an Objects Conservator at Harpers Ferry Center, focusing on the conservation of natural history materials and decorative arts for sites across the National Park system. Fran graduated from the Art Conservation program at Buffalo State College and holds an MA in Museum Anthropology from Columbia University. She currently serves as the Objects Specialty Group Chair and is a Member-at-Large and Conservation Committee Co-Chair for the Society for the Preservation of Natural History Collections. Fran has taught workshops on the conservation of mammalian taxidermy in New York City, Denver, and in New Zealand, and has taught conservation strategies for natural science collections at New York University's Conservation Program. She is a Professional Associate of AIC.
$i++ ?>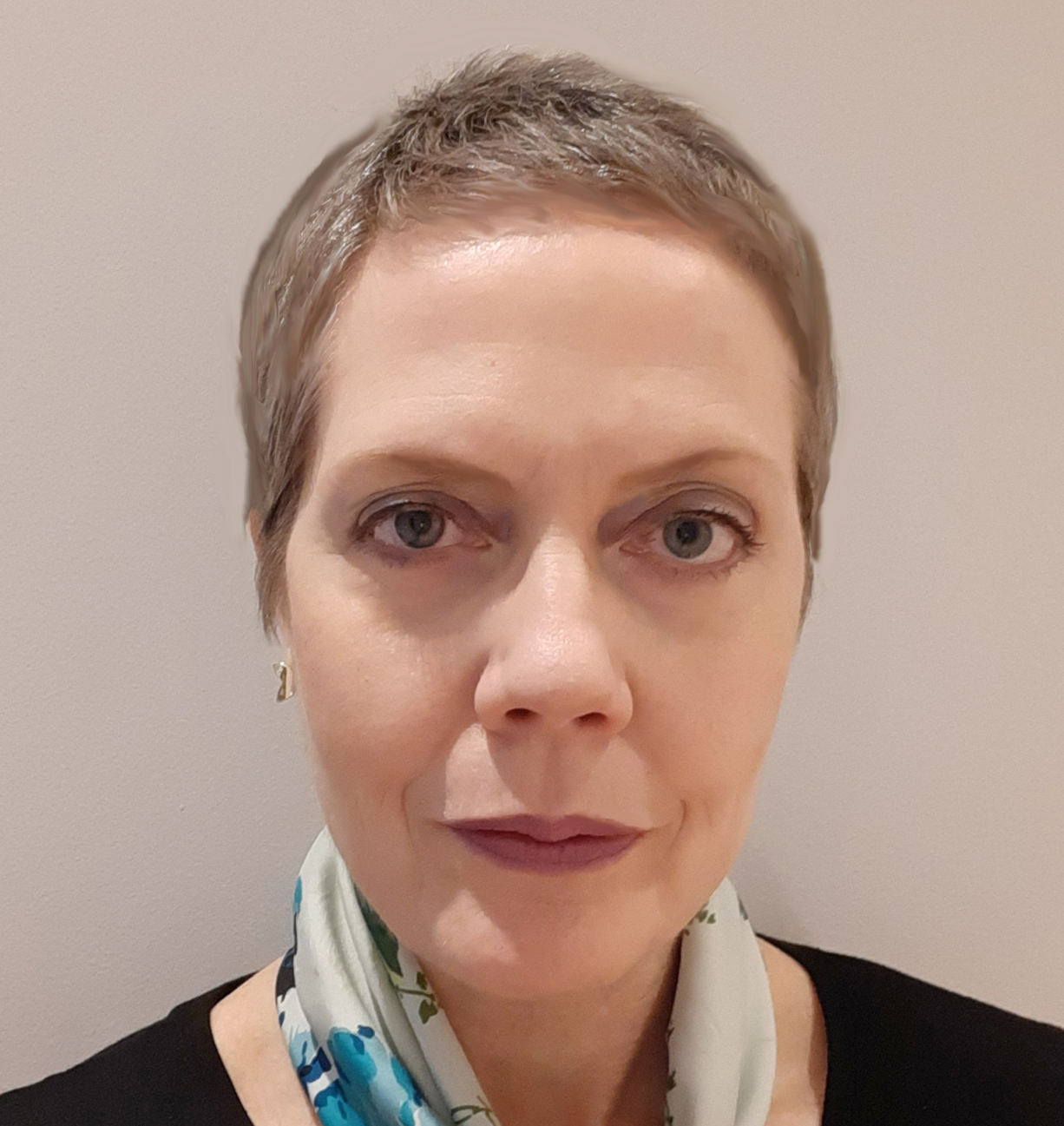 Stephanie Hornbeck
Conservator
Stephanie E. Hornbeck is an art conservator and conservation consultant. From 2017-2021, she served as McCarter Chief Conservator, Anthropology Collections, at the Field Museum. From 2010-2017, she was Director of Conservation at Caryatid Conservation Services, her private practice in object conservation. From 2010-2016, Stephanie worked regularly in Haiti as chief conservator and then consultant to the Smithsonian Institution's Cultural Rescue Initiative. From 1998-2009, she was Conservator at the Smithsonian's National Museum of African Art. She holds an Advanced Certificate in Conservation of Historic and Artistic Works (Objects) and M.A. in History of Art and Archaeology from the Institute of Fine Arts, New York University. The study and care of elephant ivory is a long-standing research interest for Stephanie, who lectures, publishes, and teaches on the subject. In 2019 she co-taught with Terry Drayman Weisser the SPNHC workshop "Identification, Care and Documentation of Mammal Ivories". In 2018 she taught the Connecting to Collections Care webinar "The Care and Documentation of Ivory", https://www.connectingtocollec...
$i++ ?>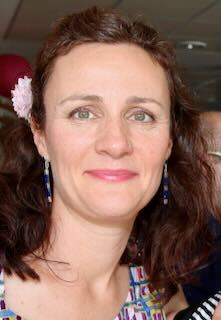 Anne King
Conservator
Anne Léculier King is a Professional Associate member of the American Institute for Conservation (AIC) with 27 years of museum and conservation experience. Anne obtained her degree in the Conservation of Cultural Materials from Canberra University, Australia in 1993 where she specialized in Objects Conservation. She has held positions at The Australia Museum and the Powerhouse Museum in Sydney, Australia, and in the Anthropology Department of the American Museum of Natural History, New York. Anne's conservation treatment experience ranges from ethnographic, archeological, historical and contemporary collections, as well as natural history specimens. Anne has been responsible for the technical examination and treatment of a wide range of artifacts, some examples of which include Aboriginal bark paintings, Lapita pottery of New Caledonia, contemporary Vietnamese cultural materials, the iconic Haida canoe of the American Museum of Natural History, and the modern sculpture of Michael Richards. She has been a conservator in private practice since 2010, and joined with A.M. Art Conservation in 2020.
$i++ ?>
Paul Messier
Conservator
Paul Messier is an independent conservator of photographs working in Boston Massachusetts, USA. Founded in 1994, his studio provides conservation services for private and institutional clients throughout the world. The heart of this practice is unique knowledge and ongoing research into photographic papers. The Messier Reference Collection of Photographic Papers plays a vital role in this work. Continuing with the private practice, Paul was appointed head of the newly formed Lens Media Lab at Yale University in 2015. He received a Masters of Arts and certificate of advanced study in the conservation of works on paper and photographs from the art conservation program at the State University of New York College at Buffalo (SUNY).
$i++ ?>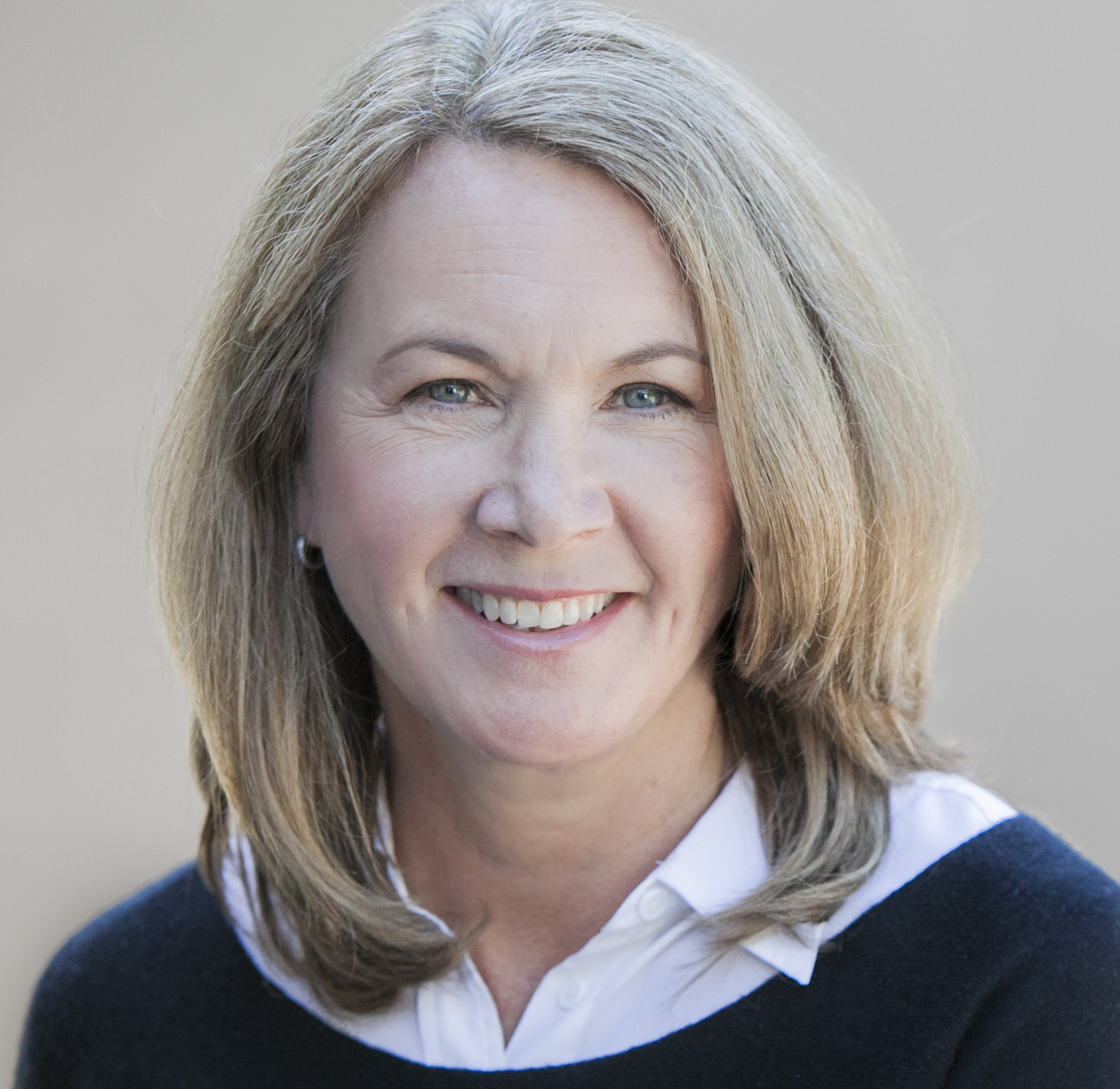 Sarah Spafford-Ricci
Principal Conservator of Fine Art
Sarah has a B.Sc. from University of Saskatchewan (Saskatoon SK Canada), a Master of Art Conservation from Queen's University (Kingston ON Canada) and has worked in the conservation labs of the Glenbow Museum (Calgary, AB), Royal Ontario Museum (Toronto, ON), Royal Saskatchewan Museum, the MacKenzie Gallery (both Regina, SK) and National Gallery of Canada (Ottawa). In 1997, Ms. Spafford-Ricci founded Fraser Spafford Ricci Art & Archival Conservation Inc. where she remains the Principal Conservator. The lab employs 5 conservators of different specialties, the largest private lab in Western Canada. Sarah has been on the Executive of the Canadian Association of Conservators (CAC) and was a provincial representative for 16 years. She sat on the Board of the Saskatchewan Museums Association and has worked on peer review panels for grants for Canadian Heritage, the Canadian Archives Association as well as various municipal public art review committees. In 2010, Sarah received the Saskatchewan Centennial Medal for outstanding work in Heritage Conservation. In 2017, Ms. Spafford-Ricci was keynote speaker for the Canadian Conservators Annual Conference, delivering the Per Guldbeck lecture. Sarah has completed over 100 condition surveys and conservation assessments for collections in Canada and the USA, and has taught numerous workshops over the years to community museums, artists and conservators on everything from disaster planning, to storage design, to production of durable art materials, to care of mixed collections. Sarah's strength lies in her generalist conservation knowledge which allows her to address conservation concerns for both art galleries and historic museums.
$i++ ?>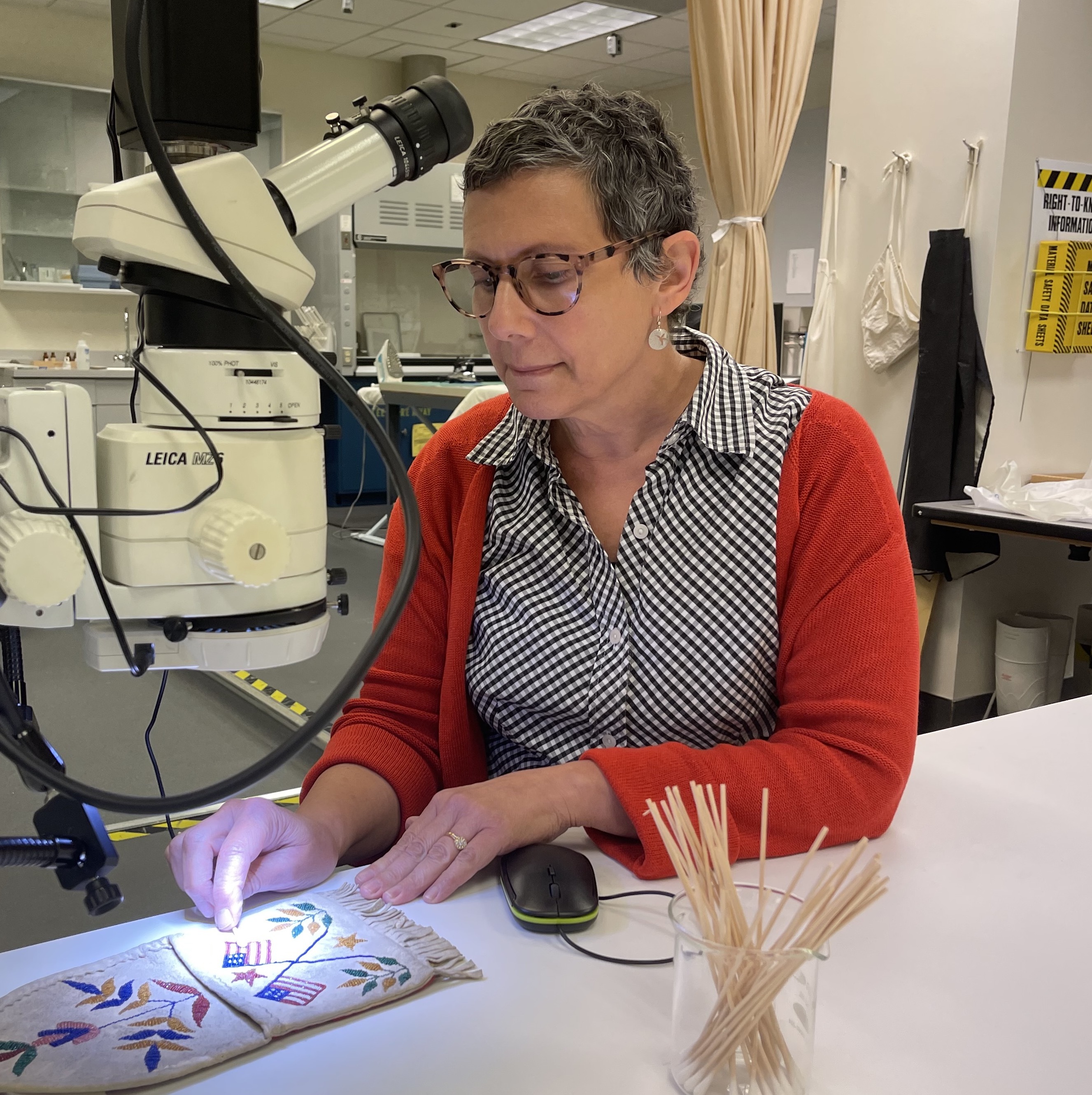 Ann Frisina
Conservator
Ann Frisina began her career as a technician at the Textile Conservation Workshop in 1989 under the guidance of Senior Conservator, Karen Clark. While at the Textile Conservation Workshop her work focused on flat textiles such as samplers and quilts. Moving on to the Cathedral of St. John the Divine Textile Conservation Lab, 5 years were spent conserving European tapestries and rugs . After interning in the Metropolitan Museum of Art Upholstery Lab, Ann moved on to Historic New England to work on upholstery conservation. In 2016 she was accepted and attended the Attingham Summer School program, which provided an in depth tour of English Country Houses. Recently in 2019-21 she served as Vice Chair and then Chair for the Textile Specialty Group of American Institute for Conservation. Ann currently works as the textile conservator for the Minnesota Historical Society, preserving and exhibiting a broad and varied textile collection as well as her own business Heartland Textile Preservation Services, which serves local institutions.
$i++ ?>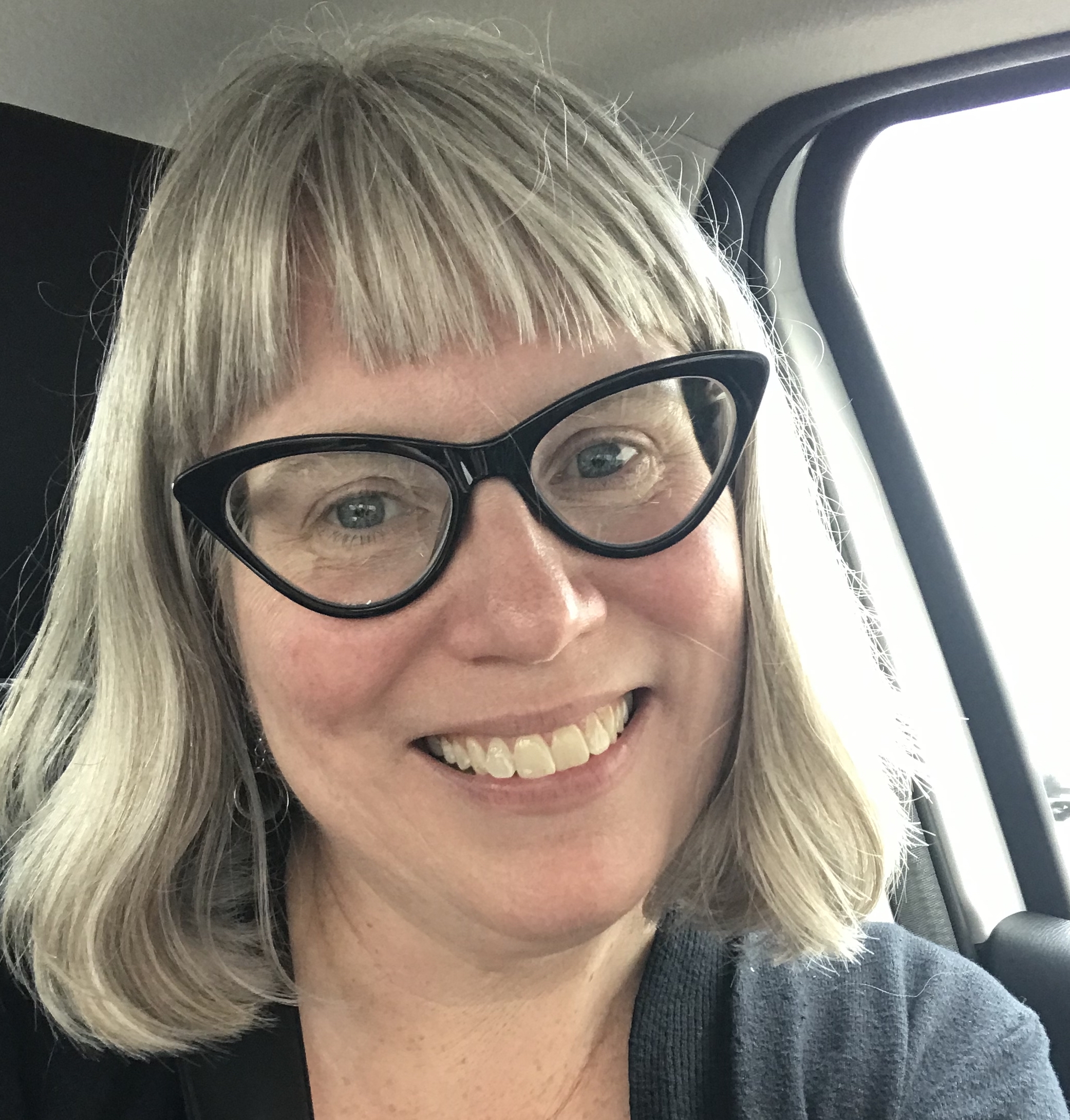 Tara Kennedy
Preservation Services Librarian at Yale University Library
Tara Kennedy is the Head of Preventive Conservation at the Yale Library Center for Preservation and Conservation. She holds a MLIS and a certificate of advanced studies in Library and Archives Conservation from the University of Texas at Austin, an MS in Forensic Science from the University of New Haven, and a bachelor's degree in Art History from Northwestern University. Before coming to Yale, she was an intern at the National Archives, and worked at the Smithsonian's National Anthropological Archives, and the Gerald R. Ford Conservation Center/ Nebraska State Historical Society in Omaha, Nebraska. She is a Professional Associate with the American Institute for Conservation (AIC). She is an active member of the AIC National Heritage Responders, a group of conservators that specialize in emergency preparedness and response. She is co-chair of the National Heritage Responders Working Group, and former chair of the AIC Health and Safety Network. Outside of her preservation work, she is a volunteer for the Doe Network, the Online International Center for Unidentified and Missing Persons.
$i++ ?>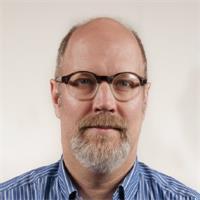 Andrew Robb
Head, Photograph Conservation
Library of Congress
Andrew Robb is Head of Photograph Conservation in the Conservation Division of the Library of Congress. He also serves as the Coordinator of the Library's Preservation Emergency Response Team and is responsible for the preservation housing supplies used across the Library. He has been a conservator and consultant for a variety of institutions, including the National Gallery of Art, the Smithsonian Institution, the Getty Conservation Institute, the National Park Service, Harvard University, the University of Hawaii, and the National Diet Library, Japan. He has been an Associate Editor of JAIC, a Co-Chair of the Emergency Committee, and Chair and Program Chair of PMG. He has an M.S. from the Winterthur / University of Delaware Art Conservation Program with a major in photograph conservation and a minor in paper conservation. He received a B.A. with honors in the History of Art from the University of Pennsylvania. He currently serves on the Steering Committee of the Materials Working Group and as a member of the National Heritage Responders. He is a Fellow of AIC.
$i++ ?>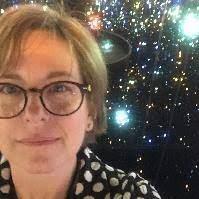 Sarah Stauderman
Deputy Director, Preservation Programs, National Archives and Records Administration
Sarah Stauderman is a preservation administrator currently working as the Deputy Director, Preservation Programs at the U.S. National Archives and Records Administration (NARA). Formerly, she was the Director of the Department of Collections Care and Management at the Hirshhorn Museum and Sculpture Garden (2015-2021), and from 2000-2015, Sarah was the preservation manager at the Smithsonian Institution Archives. She has worked in related preservation industries such as VidiPax (a magnetic media reformatting company), art galleries, and art museums in development and communications.

She is a contributing editor and author to "Preventive Conservation: Collection Storage" (2019) and she co-edited the publication "Proceedings of the Smithsonian Institution Summit of the Museum Preservation Environment" (2016) available for download at opensi.si.edu. Sarah is the Chair of the Bylaws Committee (2022). She was a member of the board of directors of AIC 2012-2015. She has lectured widely on the history of magnetic media formats and was active on the Electronic Media Group. Her areas of interest include preventive conservation, conservation of contemporary media especially magnetic media, paper and photograph conservation, and museum administration.
$i++ ?>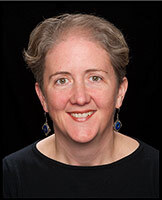 Emily Williams
Director, MA in Conservation of Archaeological and Museum Objects
Department of Archaeology, Durham University
My first exposure to archaeological conservation was an undergraduate field school lecture in Carthage, Tunisia, which focused on how the conservation of lead curse tablets from the circus we were excavating had not only improved the legibility of the tablets but also led to new avenues of research into the social undercurrents in the Roman Empire and the horse-racing world. The marriage of practical methods, knowledge production and people-centered approaches to the study of material culture appealed to me and I was instantly hooked. I completed a Masters in the Conservation of Historic Objects at Durham University and had internships at the British Museum, Museum of London, Institute of Nautical Archaeology in Bodrum, and the Chrysler Museum of Art before being hired by the Colonial Williamsburg Foundation (CWF) as their archaeological conservator. During my tenure at CWF, I had opportunities to take short sabbaticals and work at the Western Australian Maritime Museum, the Bermuda National Trust, as well as the University of Pennsylvania Museum of Archaeology and Anthropology and to work on sites in Syria, Belgium and Iraqi Kurdistan. I also taught Introduction to Conservation at the University of Mary Washington (2010-2017) and Approaches to Art Conservation at William and Mary (Spring 2018). In 2018, I completed my PhD through the University of Leicester. It focused on African American tombstones, US Civil War Monuments and the ways that identity, memory and preservation all impact historical narratives.
$i++ ?>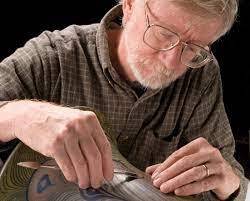 Stephen Koob
Former Chief Conservator Emeritus
Corning Museum of Glass
Stephen Koob was responsible for the care and preservation of all of the Museum's collections until his retirement in 2020. This included cleaning the glass and making recommendations for its handling, storage, display, and movement. He also oversaw the maintenance and repair of objects in the Museum's conservation lab, and provided documentation of such objects throughout their repair. Koob collaborated closely with curators and research scientist to evaluate new acquisitions for condition and quality. He is an expert in dealing with "crizzling," a condition that affects unstable glass.
A member of numerous professional organizations, including the Archaeological Institute of America, Koob is also a Fellow of the International Institute of Conservation and the American Institute for Conservation. He replaced Dr. Robert Brill as Chairman of Technical Committee 17, which studies the Archaeometry and Conservation of Glass, as part of the International Congress on Glass. He is the author of the book, Conservation and Care of Glass Objects (2006).
Koob holds an MA in Classical Archaeology from Indiana University, and a B.Sc. in Archaeological Conservation and Materials Science from the Institute of Archaeology, University of London. Before joining the Museum staff in 1998, Koob worked for 11 years as conservator, specializing in ceramics and glass, at the Freer Gallery of Art and Arthur M. Sackler Gallery, Smithsonian Institution.
$i++ ?>
Key:

Complete

Next

Failed

Available

Locked