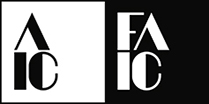 Online Community
Cleaning the Museum Without Damage
Register

Non-member - Free!
Member - Free!
We all think we know how to clean. After all, we do it at home. We dust, vacuum, wash the dishes, polish the silver, and wash the floor. However, the methods we use at home have the potential of causing damage to the collections under our care. Accumulation of dust is both unsightly and damaging. Dirt tracked in from outdoors can damage the wooden floor and historic floor coverings.

When you complete this course you will have a basic introduction of how to clean without damaging cultural property. In four webinars we cannot possibly cover cleaning all types of collections that might be in your institution, but we can give you the tools and resources to develop strategies on how to approach museum/historic housekeeping. The main goal of this course then is to introduce you to the most essential museum housekeeping methodology and resources.
By participating in this course, you will:
Develop awareness of risks to collections related to cleaning
Determine how to approach cleaning and develop housekeeping strategies.
Acquire basic housekeeping skills for cultural property.
Develop the basics of a housekeeping plan.
This course was originally presented as a 4-week live course between October 10 and October 31, 2019. The webinars were recorded and are now available on-demand, along with the original course handouts, quizzes and assignments. The course can be completed at your leisure. Course assignments are for self-study purposes only and will not be reviewed by instructors. The Credly badge is no longer available for this course.
Our Course Coordinator is Gretchen Anderson, Conservator, Department Head, Carnegie Museum of Natural History, Pittsburgh, PA
Week 1: Introduction to cleaning methods
Week 2: Case studies in cleaning methods
Week 3 Housekeeping: Mold in Collections with Tara Kennedy
Week 4: Cleaning plan: Standard operating procedures with Paul S. Storch
Connecting to Collections Care courses are made possible in part by generous support from the Institute of Museum and Library Services.
Registration fee: FREE
Key:

Complete

Next

Failed

Available

Locked
Webinar One: Introduction to cleaning methods
Select the "View On-Demand Recording" button to begin.
Select the "View On-Demand Recording" button to begin.
In this webinar, we will cover the following topics: • To Clean or not to clean – the why of housekeeping • Preventive conservation • Health and Safety • Choosing supplies
Graded as Pass/Fail
The goal of this assignment is to identifying both the need and the reason for cleaning. Every museum and historic house has its own challenges in keeping collections, and the museum clean. The first order of business is to identify the problem. Why do the collections need cleaning? Where is the dust or dirt coming from? What can be done to accomplish this task in a manner that does not damage the very objects that you are trying to preserve.
Webinar Two: Cleaning Methods: Chemistry & Physics of cleaning with case studies
Select the "View On-Demand Recording" button to begin.
Select the "View On-Demand Recording" button to begin.
• Dry cleaning methods o Particulates - What is dust? o What does it do to our objects? o Methods to safely remove particulates • Wet cleaning methods o Why we do not use commercial products o Chemistry of solvents – How they work o Water as a solvent o What soap does • Choosing supplies • Textiles • Metals – to polish or not o Case Study - Cleaning silver
Graded as Pass/Fail
Exploring the following for potential damage Goal: 1) Identify potential hazards to the collection from cleaning activities 2) Learn how to test the efficacy and safety of your cleaning method There are two exercises in this assignment, both of which are designed to help you to think about how to approach cleaning. A secondary aspect deals with how to document the changes seen through the exercises. Two worksheets (found in the Handouts for Week 2) are provided for the documentation. Please do both exercises. DO NOT USE a museum object for these exercises. Please use the worksheet provided for the results of your experiment. Photograph the samples before and after the exercise. IT IS OK TO DAMAGE THESE SAMPLES – I want you to see the damage that some of these methods can cause.
Webinar Three: Housekeeping: Mold in Collections with Tara Kennedy
Recorded 02/26/2019
Recorded 02/26/2019
• Mold defined • Risks to collection • Health and safety • Methods for dealing with mold
Quiz - Week Three Assignment
20 Questions | Unlimited attempts | 10/20 points to pass | Graded as Pass/Fail
20 Questions | Unlimited attempts | 10/20 points to pass | Graded as Pass/Fail
This quiz is the assignment for Week Three.
Webinar Four: The Cleaning Plan: Standard operating procedures
Select the "View On-Demand Recording" button to begin.
Select the "View On-Demand Recording" button to begin.
• Team Work: Putting a Cleaning team together • Training • Priorities and Responsibilities • Written Procedures • Schedules
Graded as Pass/Fail | Due Date: 11/08/2019
Graded as Pass/Fail | Due Date: 11/08/2019
Create a general cleaning needs plan sheet based on your assessment of an exhibits gallery, historic site, or a historic building on the museum grounds.
| Access Date | Quiz Result | Score | Actions |
| --- | --- | --- | --- |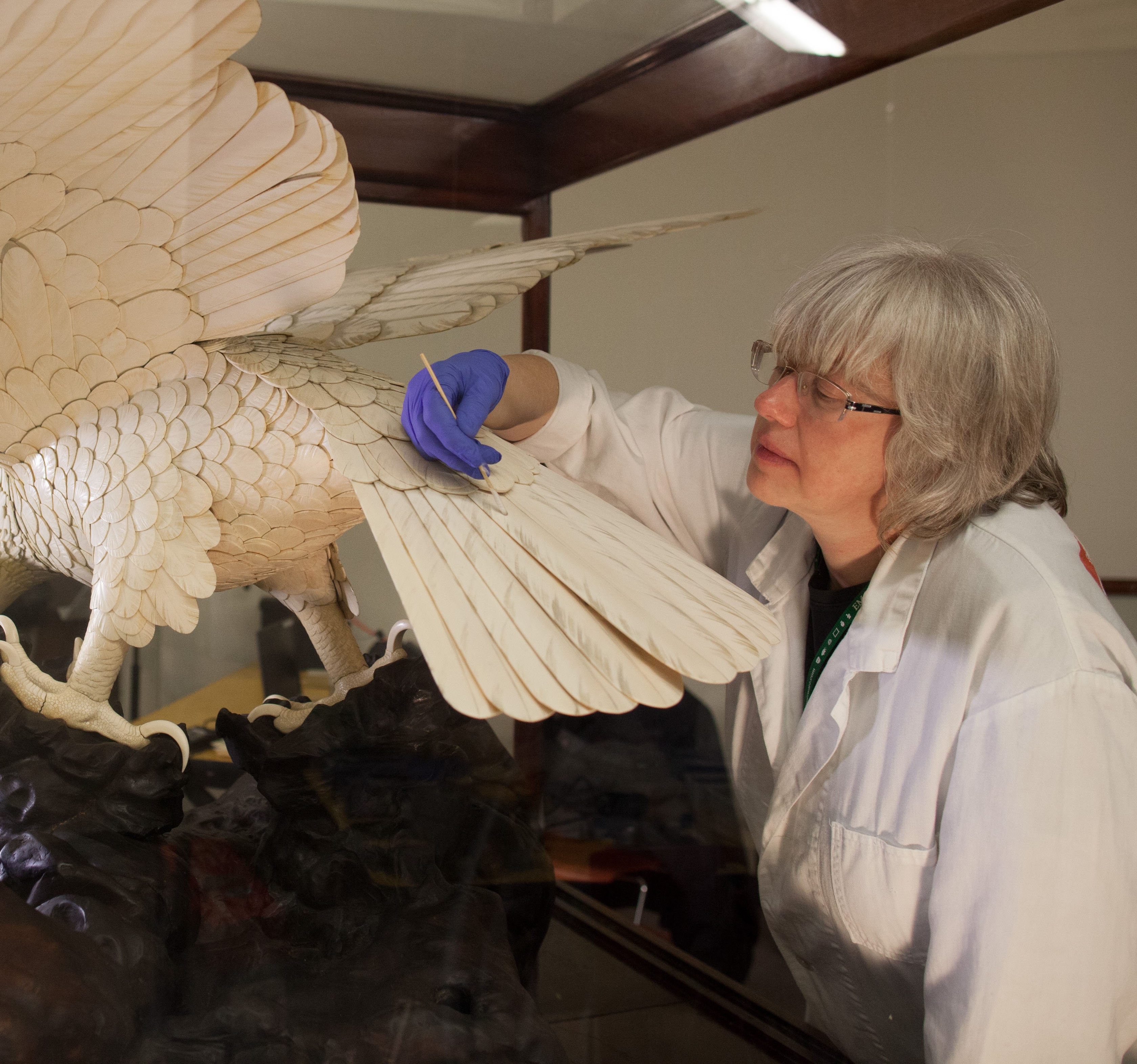 Gretchen Anderson (Moderator)
Conservator, Department Head, Carnegie Museum of Natural History, Pittsburgh, PA
Gretchen Anderson has been the conservator at Carnegie Museum of Natural History since 2009, where she works to strengthen collections care by improving environmental conditions throughout the museum, exhibitions, and storage. Prior to that, she founded the Conservation Department at the Science Museum of Minnesota in 1989. There, she developed collection care standards for natural history collections, including preventive care through housekeeping, integrated pest management, storage, and exhibition. She has taught these methods through workshops, in the classroom, and through long distance learning since 1995 and currently teaches on-line classes through Museum Studies LLC. Gretchen is dedicated to teaching preventive conservation practices to colleagues and to the public. When possible, she and her volunteers work in the public view, demonstrating cleaning methods and explaining where dust comes from to the visitor.
Gretchen is an active member of the American Institute for Conservation and the Society for the Preservation of Natural History Collections, where she served as co-chair of the Conservation Committee with Dr. R. R. Waller.

$i++ ?>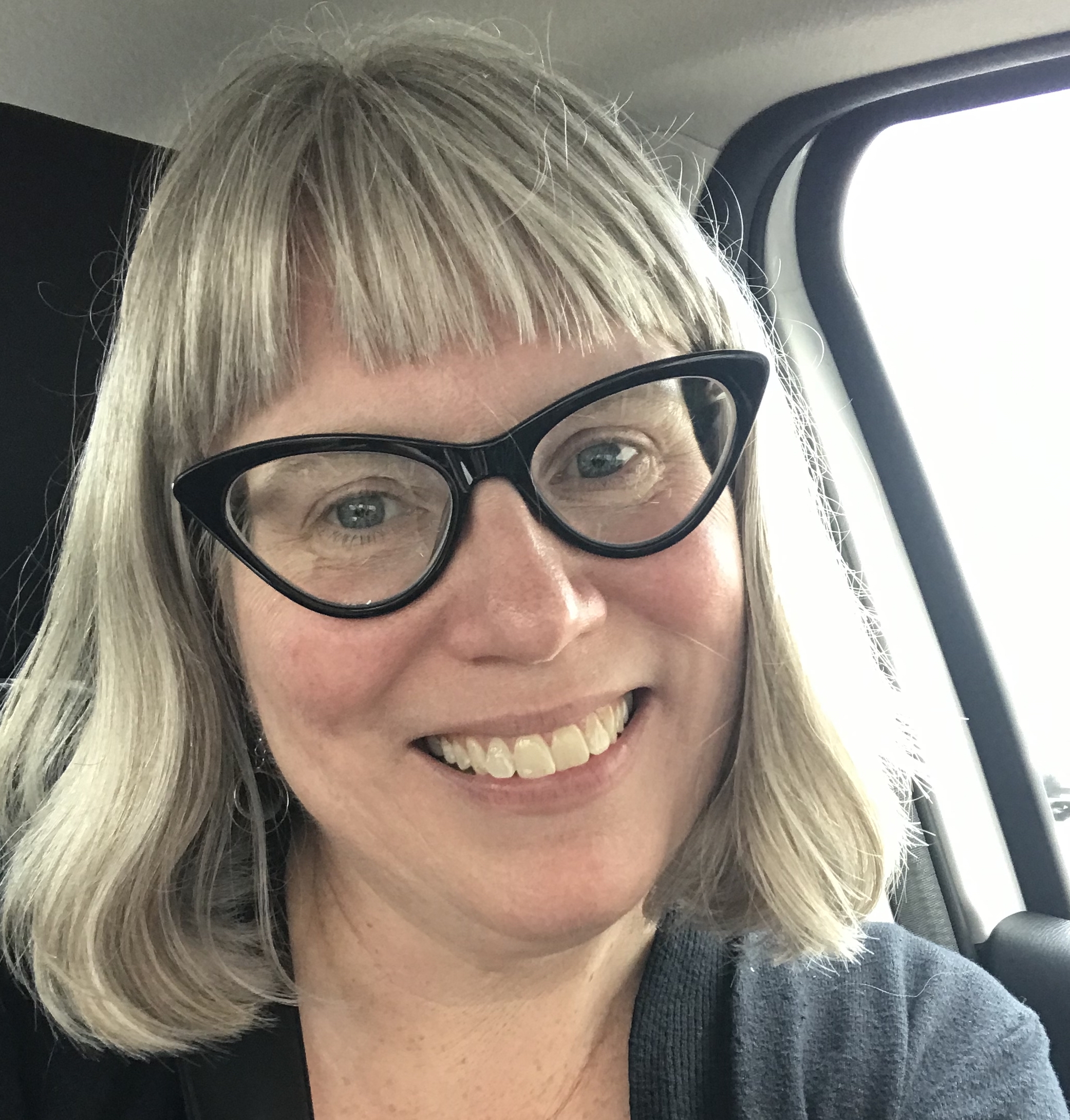 Tara Kennedy
Preservation Services Librarian at Yale University Library
Tara Kennedy is the Head of Preventive Conservation at the Yale Library Center for Preservation and Conservation. She holds a MLIS and a certificate of advanced studies in Library and Archives Conservation from the University of Texas at Austin, an MS in Forensic Science from the University of New Haven, and a bachelor's degree in Art History from Northwestern University. Before coming to Yale, she was an intern at the National Archives, and worked at the Smithsonian's National Anthropological Archives, and the Gerald R. Ford Conservation Center/ Nebraska State Historical Society in Omaha, Nebraska. She is a Professional Associate with the American Institute for Conservation (AIC). She is an active member of the AIC National Heritage Responders, a group of conservators that specialize in emergency preparedness and response. She is co-chair of the National Heritage Responders Working Group, and former chair of the AIC Health and Safety Network. Outside of her preservation work, she is a volunteer for the Doe Network, the Online International Center for Unidentified and Missing Persons.
$i++ ?>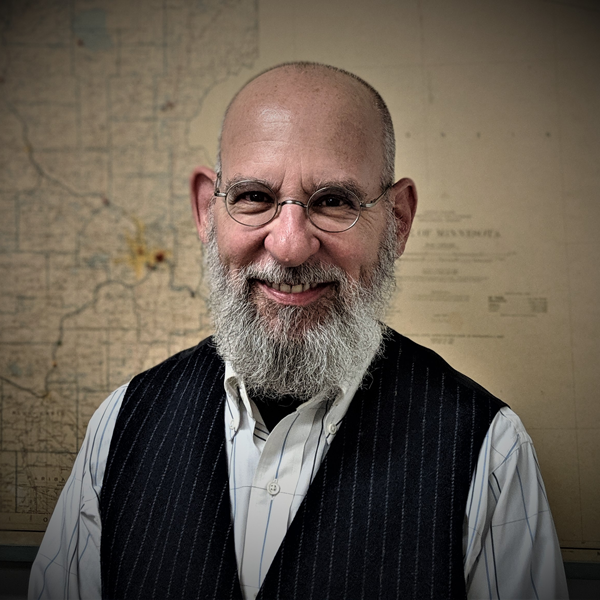 Paul S. Storch
Collections and Exhibits Liaison - Historic Properties
Paul S. Storch is an Objects conservator with broad experience including work in research and treatment of archaeological, natural history, and historic objects, with specialties in metals, leather, wood, and composite materials. For the past 10 years, Storch has been the Collections and Exhibits Liaison (Project Manager) in the Facilities-Historic Properties unit at the Minnesota Historical Society. Responsibilities include collections inventories at over 20 historic sites and museums around Minnesota, exhibits maintenance and development, pest control, environmental monitoring, and managing conservation projects at sites.
He has written extensively and spoken about instrumental analysis on metal cleaning methods, materials identification, and deterioration of organic materials, as well as producing a series of bulletins for Minnesota Tech Talk on various conservation topics geared to curators and archaeologists. Storch has consulted with museums around the country as a CAP Assessor and with the MNHS Legacy Grant Program. He is an active conservation grant reviewer with several granting agencies.

$i++ ?>
What are C2C Care Courses?
Our courses offer the chance to have a more interactive participation with instructors and to concentrate on a series of webinars devoted to a specific topic with the possibility to check on your understanding of new materials. Courses can include a variety of activities including just watching the live webinars, to discussions with your fellow participants, and to completing a project designed to help you apply what was covered in the course.
Who are the instructors?
Our webinar coordinators are leaders in their field and they choose instructors who they feel are not only leaders but, who understand the setting and milieu of those working in smaller institutions that may not have access to professional help. We find our instructors with our participants in mind.
How much time will I need to commit?
You may commit as much time as you wish, however, the minimum time is about 2-3 hours per week – including the time for live webinars.
What if I can't watch all of the Course Webinars "live"?
The recordings of the webinars will be posted soon after the "live" webinars. If you miss a live webinar, you will have access through the Course set-up and be able to watch the webinar at a later time, as long as you do so during the Course period. You will need to keep up with the webinars to be able to participate fully in the other course activities.
What do I need to do to earn a Credly badge?
View all webinars – these can be viewed either live or the recordings as long as they are viewed during the Course period.
Participate in Discussions and other interactive portions of the Course.
Complete any projects that are part of the Course.
What can I do with a Credly badge?
A Credly badge (https://credly.com/) is an electronic acknowledgement that you have completed a learning objective that can be linked to your social media, to a profile on LinkedIn, or to your digital resume. The badge links refer an employer or a prospective employer to the Badge that contains a capsule of what you did to earn the badge and an introduction to the organization granting the badge. Learn more about how to take advantage of an earned badge here https://credly.com/blog/post/video-youve-earned-digital-badge-now-what. It is an acknowledgement of professional development activity, that you learned a new skill, and that you are part of the community of lifelong learners.
For additional FAQs, see https://community.conservation-us.org/faq#learning.