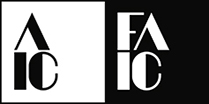 Online Community
Collections Management for Smaller Cultural Institutions
Recorded On: 02/26/2019
Register

Non-member - Free!
Member - Free!
During this four-part self-study course, participants will learn about essential aspects of collection management, from the acquisition and registration of objects through the care, use, and deaccessioning of objects. The importance of collection storage, exhibition, and collection management policies will be considered as participants produce a needs assessment for their home institution's collections.

Join instructor John Simmons and Connecting to Collections Care to explore the essentials of good collections management no matter how small your institutions.
Through recorded webinars and related readings, the course's four sections cover:

Week 1: Introduction to Collections Management
Week 2: Day-to-Day Management of Collections
Week 3: Using the Collections
Week 4: Collections Management Policies
Connecting to Collections Care courses are made possible in part by generous support from the Institute of Museum and Library Services.
Key:

Complete

Next

Failed

Available

Locked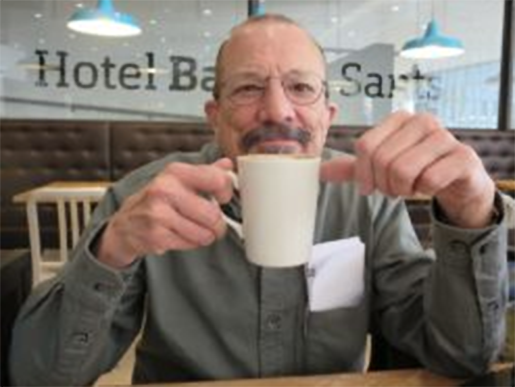 John E. Simmons (Moderator)
Course Instructor
John E. Simmons (BA, Systematics & Ecology; MA, Museum Studies) was a zoo keeper before becoming a collections manager, lecturer and museum consultant. He is a board member of the Association of Registrars and Collections Specialists (ARCS) and current chair of the Collections Stewardship Professional Network (CS-AAM). His recent publications include Museums: A History (2016), Things Great and Small: Collections Management Policies (2nd edition, 2017), and the chapter on "Collections Management: History, Theory, and Practice" in the International Handbook of Museum Studies Volume 4, Museum Practice: The Contemporary Museum at Work (2015). He currently runs Museologica consulting, serves as Adjunct Curator of Collections at the Earth and Mineral Sciences Museum & Art Gallery at Penn State University, and teaches museum studies for Kent State University, the Universidad Nacional de Colombia, and Museum Study LLC. When not working, John likes to read, garden, hike, and travel.
$i++ ?>
What are C2C Care Courses?
Our courses offer the chance to have a more interactive participation with instructors and to concentrate on a series of webinars devoted to a specific topic with the possibility to check on your understanding of new materials. Courses can include a variety of activities including just watching the live webinars, to discussions with your fellow participants, and to completing a project designed to help you apply what was covered in the course.
Who are the instructors?
Our webinar coordinators are leaders in their field and they choose instructors who they feel are not only leaders but, who understand the setting and milieu of those working in smaller institutions that may not have access to professional help. We find our instructors with our participants in mind.
How much time will I need to commit?
You may commit as much time as you wish, however, the minimum time is about 2-3 hours per week – including the time for live webinars.
What if I can't watch all of the Course Webinars "live"?
The recordings of the webinars will be posted soon after the "live" webinars. If you miss a live webinar, you will have access through the Course set-up and be able to watch the webinar at a later time, as long as you do so during the Course period. You will need to keep up with the webinars to be able to participate fully in the other course activities.
What do I need to do to earn a Credly badge?
View all webinars – these can be viewed either live or the recordings as long as they are viewed during the Course period.
Participate in Discussions and other interactive portions of the Course.
Complete any projects that are part of the Course.
What can I do with a Credly badge?
A Credly badge (https://credly.com/) is an electronic acknowledgement that you have completed a learning objective that can be linked to your social media, to a profile on LinkedIn, or to your digital resume. The badge links refer an employer or a prospective employer to the Badge that contains a capsule of what you did to earn the badge and an introduction to the organization granting the badge. Learn more about how to take advantage of an earned badge here https://credly.com/blog/post/video-youve-earned-digital-badge-now-what. It is an acknowledgement of professional development activity, that you learned a new skill, and that you are part of the community of lifelong learners.
For additional FAQs, see https://community.conservation-us.org/faq#learning.