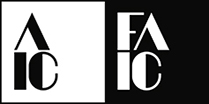 Online Community
September 14 - November 16, 2021
Online course with live session on Tuesdays at 12:00 - 2:00 p.m. EST
Conservation professionals often work in institutions with emergency plans, but those plans are not always up-to-date. There is a need for resources to assess, update, and revise plans, as well as to help create and implement training materials. This course allows and encourages professionals from collecting institutions to not only update their emergency plans, but to ensure that staff is trained to implement the plans in the case of an event. Participants will work to develop sustainable internal training modules and build response teams within their institution.
The course is geared toward conservation and collections care professionals. The course will be broken into five sections, which include institutional buy-in, plan assessment, understanding facilities, training staff, and psychology of emergencies. Each section will be prepared and led by an expert on that topic and will include two live webinars, readings, and an activity.
Participants completing this course will gain:
A sustainable framework for developing and updating an emergency plan
Tools for buildings interdepartmental teams
Training sessions for staff to train on the emergency plan
Awareness of the importance of psychology during emergencies
An understanding of how to successfully use the Incident Command System within internal teams A cohort of colleagues in the online course
The live sessions for the workshop will take place in Zoom and automated captions will be available. All live sessions will be recorded and accessible to participants shortly after the session is complete. See Schedule & Support tab for more information.
---
This program is supported by the Foundation for Advancement in Conservation Endowment for Professional Development (FAIC) and a grant from the National Endowment for Humanities (NEH). FAIC was created by a grant from The Andrew W. Mellon Foundation and is supported by donations from members of the American Institute for Conservation and its friends. Courses are made possible with the assistance of many AIC members, but no AIC membership dues were used to create or present this course.
Without support, the registration fee for this workshop would be over $300. FAIC relies on your contributions to support these and its many other programs. Learn more about donating to the foundation here.
Institutional Buy-in with Rebecca Fifield
September 14: Live session at 12:00 - 2:00 p.m. Eastern Time
September 21: Live session at 12:00 - 2:00 p.m. Eastern Time
Plan Assessment with Samantha Forsko
September 28: Live session at 12:00 - 2:00 p.m. Eastern Time
October 5: Live session at 12:00 - 2:00 p.m. Eastern Time
Understanding Facilities with Jeremy Linden
October 12: Live session at 12:00 - 2:00 p.m. Eastern Time
October 19: Live session at 12:00 - 2:00 p.m. Eastern Time
Training Staff with Rebecca Kennedy
October 26: Live session at 12:00 - 2:00 p.m. Eastern Time
November 2: Live session at 12:00 - 2:00 p.m. Eastern Time
Psychology of Emergencies with April Naturale
November 9: Live session at 12:00 - 2:00 p.m. Eastern Time
November 16: Live session at 12:00 - 2:00 p.m. Eastern Time
All live sessions will be recorded and accessible to participants shortly after the session is complete.
Rebecca Fifield
Senior Management, Collection Management
Rebecca Fifield is Senior Manager, Collection Management at The New York Public Library. She has over thirty years of experience working with both large and small library, art, and history collections, including the Metropolitan Museum of Art and the Museum of Fine Arts, Boston. She received an M.A. in Museum Studies from The George Washington University in 1999, where she received a National Endowment for the Humanities fellowship to study collections care administration. A frequent speaker on emergency preparedness and collection care topics, she is the author of "Emergency Management" in Preventive Conservation: Collection Storage. A Professional Associate of AIC, Becky is former Chair of the American Institute for Conservation's Collection Care Network and former Chair of the Alliance for Response NYC.
$i++ ?>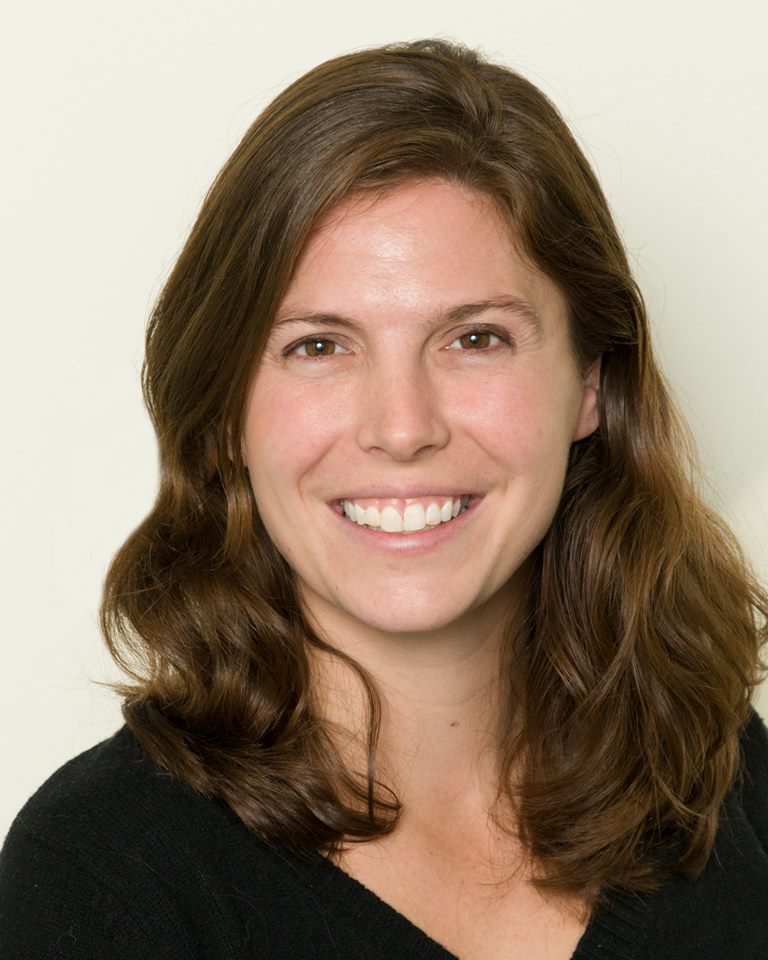 Samantha Forsko
Director Of Collections at the Art Institute of Chicago
Samantha is the Director of Collections at the Art Institute of Chicago, where she oversees the permanent collection. Previously, she was the Preservation Specialist at the Conservation Center for Art & Historic Artifacts, where she worked primarily with institutions and their collections to conduct on-site preservation needs and risk assessments, and assisting with preservation and emergency planning. She was also the project lead of the Pennsylvania Cultural Resilience Network (PaCRN) for five years, aiming to improve emergency response and preparedness for cultural institutions across the state, as well as locally leading the Philadelphia Alliance for Response network. Forsko received her MA in Arts Management with a focus on Archival and museum Studies from Claremont Graduate University in Claremont, California, writing her master's thesis on Emergency Preparedness in Cultural Institutions.
$i++ ?>
Rebecca Kennedy (Moderator)
Collections Care Specialist at Curae Collections Care, LLC
With nearly 15 years of experience, Rebecca has worked with a variety of collections in storage and on exhibition in diverse media. Her career began as a registrar for an historical society in Florida. After graduating with her MA in Museum Studies from The George Washington University, Kennedy worked in preservation and collections management at the Smithsonian Institution for 11 years. Her projects consisted of rehousing, exhibition installation, offsite storage management, object cataloging, deaccessioning and much more.
In 2016, Kennedy completed a training in First Aid to Cultural Heritage in Times of Crisis (FAC) by the International Centre for the Study of Preservation and Restoration of Cultural Property (ICCROM). This FAC course expanded her impact in helping institutions prepare for and respond to emergencies and disasters. She also served on the inaugural team of the Smithsonian's Preparedness and Response in Collections Emergency (PRICE) for two years and the steering committee for the DC Alliance for Response. She is a Professional Associate (PA) of the American Institute for Conservation (AIC).
$i++ ?>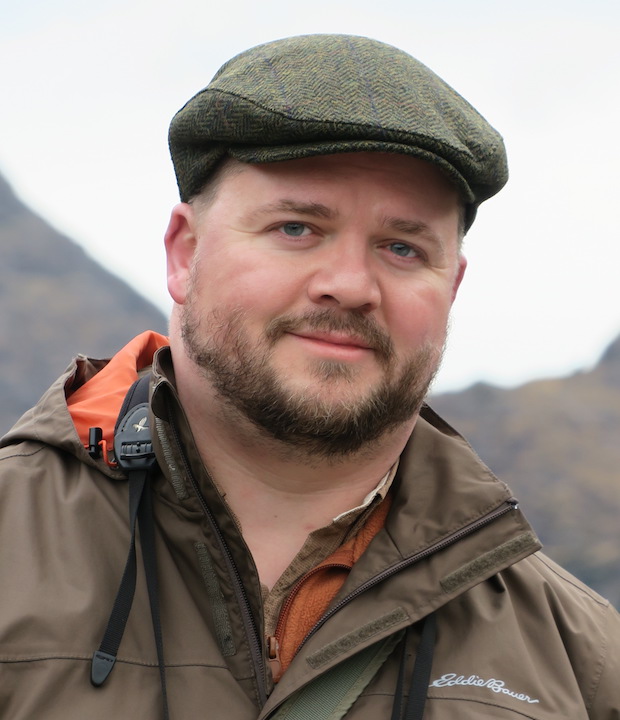 Jeremy Linden
Principal, Linden Preservation Services, Inc.
Jeremy Linden has been the Principal of Linden Preservation Services, Inc., since 2017. He is an active educator and consultant, and works closely with colleagues in libraries, archives, and museums on issues of material preservation, mechanical system performance, energy-savings, and sustainability. From 2010 to 2015, while at the Image Permanence Institute, he served as the co-instructor for more than 30 workshops and webinars on sustainable preservation funded by the National Endowment for the Humanities, specifically teaching sessions on the role of dew point and moisture control in preservation environments and environmental analysis, using environmental data for analyzing preservation, building, and system performance, and mechanical operation and energy optimization for cultural heritage settings. In 2017 he was an instructor for the "Preserving Collections in the Age of Sustainability" course as part of the Getty Conservation Institute's MCE Initiative, teaching specifically on mechanical and environmental management strategies, operations, and commissioning. Over the course of the last several years he has taught workshops and webinars for the American Society of Heating, Refrigeration and Air-conditioning Engineers (ASHRAE), the Society of American Archivists (SAA), the American Institute for Conservation, the American Alliance of Museums, the Northeast Document Conservation Center, Lyrasis, and others on topics ranging from data analysis for preservation and mechanical operation, moisture management and control in mechanized and non-mechanized environments and disaster response situations, sustainable operation of preservation environments, and environmental design and construction practices for cultural heritage. Linden has served as a co-author on recent standards and guidelines from the ISO, ASHRAE, and SAA, and most recently has served as a member of the first Sustainability Task Force for the American Association of State and Local History. Jeremy earned an MLS in Information Studies and an MA in History from the University of Maryland, and a BA in History from Vassar College.
$i++ ?>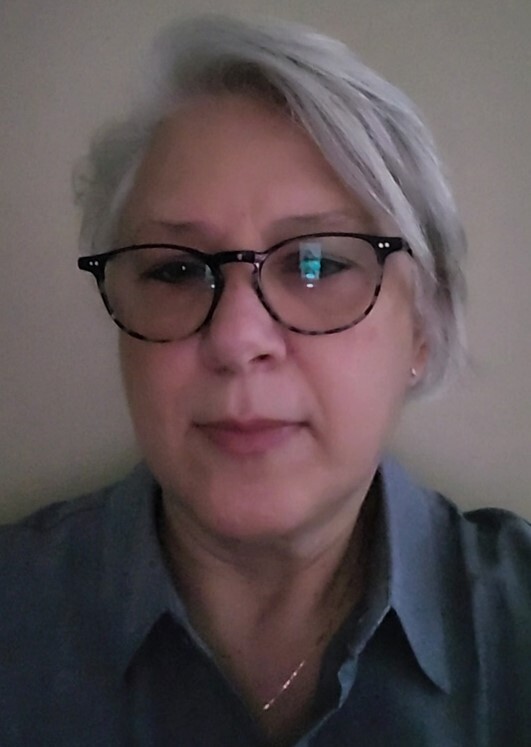 April Naturale
Traumatic Stress Specialist
Dr. Naturale is a traumatic stress specialist; a licensed clinical social worker with a 35-year history as a health/mental health care administrator and clinician specializing in responses to traumatic events. After 9/11/01, Dr. Naturale led Project Liberty, NY response to the World Trade Center disaster and over the past 20 years Dr. Naturale has provided disaster and traumatic stress response training and consultation throughout the U.S. and internationally. Dr. Naturale served as the U.S. Substance Abuse and Mental Health Services Administration (SAMHSA), Disaster Technical Assistance Center Project Director. She was also the project director of one of the World Trade Center Health Program's outreach and education programs and she was the architect of the Boston Marathon bombing behavioral health response.
In 2004, she helped launch the National Suicide Prevention Lifeline and in 2008, an international not for profit called Psychology Beyond Borders; in 2011, the Disaster Distress Helpline. She then worked with the Dept of Justice/Office for Victims of crime as a program and needs assessment consultant for the San Bernardino terror attack, the Las Vegas Harvest Festival, Pulse Nightclub, Parkland, Thousand Oaks, Pittsburgh Tree of Life, Virginia Beach, El Paso and Highland Ranch shooting incidents and the TN Christmas Day bombing. She has trained Psychologists in the Ukraine Military Service, Humanitarian Aid workers for the European Union and recently helped launch the new European Centre of Expertise for Victims of Terrorism.
Currently, Dr. Naturale is the Assistant Vice President of National Programs for Vibrant Emotional Health, where she oversees the Veterans Crisis Line, the National Disaster Distress Helpline and the Crisis Emotional Care Team and the Lifeline Cares Team- a wellness program dedicated to supporting the call center staff who respond to the National Suicide Prevention Lifeline calls. She continues to provide training and support to humanitarian aid workers across the globe. Her dissertation focused on Secondary Traumatic Stress in disaster responders, a subject she continues to study.
$i++ ?>
Key:

Complete

Next

Failed

Available

Locked
Open to download resource.
Open to download resource.
Institutional Buy-in Session 1
09/14/2021 at 12:00 PM (EDT) | 120 minutes
09/14/2021 at 12:00 PM (EDT) | 120 minutes
Institutional Buy-in Session 2
09/21/2021 at 12:00 PM (EDT) | 120 minutes
09/21/2021 at 12:00 PM (EDT) | 120 minutes
Plan Assessment Session 1
09/28/2021 at 12:00 PM (EDT) | 120 minutes
09/28/2021 at 12:00 PM (EDT) | 120 minutes
Plan Assessment Session 2
10/05/2021 at 12:00 PM (EDT) | 120 minutes
10/05/2021 at 12:00 PM (EDT) | 120 minutes
Understanding Facilities Session 1
10/12/2021 at 12:00 PM (EDT) | 120 minutes
10/12/2021 at 12:00 PM (EDT) | 120 minutes
Understanding Facilities Session 2
10/19/2021 at 12:00 PM (EDT) | 120 minutes
10/19/2021 at 12:00 PM (EDT) | 120 minutes
10/26/2021 at 12:00 PM (EDT) | 120 minutes
10/26/2021 at 12:00 PM (EDT) | 120 minutes
11/02/2021 at 12:00 PM (EDT) | 120 minutes
11/02/2021 at 12:00 PM (EDT) | 120 minutes
Psychology of Emergencies Session 1
11/09/2021 at 12:00 PM (EST) | 120 minutes
11/09/2021 at 12:00 PM (EST) | 120 minutes
Psychology of Emergencies Session 2
11/16/2021 at 12:00 PM (EST) | 120 minutes
11/16/2021 at 12:00 PM (EST) | 120 minutes