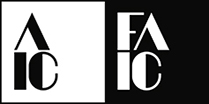 Online Community
Online course
September 14 - November 20, 2020
Conservation professionals often work in institutions with emergency plans, but those plans are not always up-to-date. There is a need for resources to assess, update, and revise plans, as well as to help create and implement training materials. This course allows and encourages professionals from collecting institutions to not only update their emergency plans, but to ensure that staff is trained to implement the plans in the case of an event. Participants will work to develop sustainable internal training modules and build response teams within their institution.
The course is geared toward conservation and collections care professionals, as well as their colleagues in the operations and facilities departments of museums, archives, and other collecting institutions. Each registration allows two participants from an institution to collaboratively work through the course, with the intention of promoting interdepartmental planning and training for emergency disaster response. Only one person from each institution should register for the course. We will follow up to get the information for the second participant from your institution and provide them with access to the course portal.
The course will be broken into five sections, which include institutional buy-in, plan assessment, understanding facilities, training staff, and psychology of emergencies. A new section will take place every other week, allowing participants to work through readings and assignments at their own pace. Each section will be prepared and led by an expert on that topic and will include a live webinar, readings, and an assignment.
Participants completing this course will gain:
A sustainable framework for developing and updating an emergency plan
Tools for buildings interdepartmental teams
Training sessions for staff to train on the emergency plan
Awareness of the importance of psychology during emergencies
An understanding of how to successfully use the Incident Command System within internal teams A cohort of colleagues in the online course
Institutional Buy-in with Teresa Myers
September 14: Live session at 1:00 - 3:00 p.m. Eastern Time
September 19: Optional assignment due
September 23: Office hours at 1:00 - 3:00 p.m. Eastern Time
Plan Assessment with Samantha Forsko
September 28: Live session at 1:00 - 3:00 p.m. Eastern Time
October 3: Optional assignment due
October 7: Office hours at 1:00 - 3:00 p.m. Eastern Time
Understanding Facilities with Jeremy Linden
October 13: Live session at 1:00 - 3:00 p.m. Eastern Time
October 17: Optional assignment due
October 21: Office hours at 1:00 - 3:00 p.m. Eastern Time
Training Staff with Priscilla Anderson
October 26: Live session at 1:00 - 3:00 p.m. Eastern Time
October 31: Optional assignment due
November 4: Office hours at 1:00 - 3:00 p.m. Eastern Time
Psychology of Emergencies with Jody Horstman
November 9: Live session at 1:00 - 3:00 p.m. Eastern Time
November 14: Optional assignment due
November 18: Office hours at 1:00 - 3:00 p.m. Eastern Time
All live sessions will be recorded and accessible to participants shortly after the session is complete.
---
This program is supported by the Foundation for Advancement in Conservation Endowment for Professional Development (FAIC) and a grant from the National Endowment for Humanities (NEH). FAIC was created by a grant from The Andrew W. Mellon Foundation and is supported by donations from members of the American Institute for Conservation and its friends. Courses are made possible with the assistance of many AIC members, but no AIC membership dues were used to create or present this course.
Without support, the registration fee for this workshop would be over $300. FAIC relies on your contributions to support these and its many other programs. Learn more about donating to the foundation here.
Priscilla Anderson
Senior Preservation Librarian at Harvard University
Priscilla Anderson is a Senior Preservation Librarian at Harvard University, and holds master's degrees in both art conservation and library science. Anderson is currently co-chair of Harvard's Library Collections Emergency Team, which provides 24/7 advice and on-site response for incidents that affect or threaten Harvard Library's books, archives, artwork, audiovisual materials, and digital collections. This team leads annual training for Harvard library staff in emergency response, planning, and recovery. Anderson is also the Chair of FAIC's Connecting to Collections Care Advisory Group.
$i++ ?>
Samantha Forsko
Director Of Collections at the Art Institute of Chicago
Samantha is the Director of Collections at the Art Institute of Chicago, where she oversees the permanent collection. Previously, she was the Preservation Specialist at the Conservation Center for Art & Historic Artifacts, where she worked primarily with institutions and their collections to conduct on-site preservation needs and risk assessments, and assisting with preservation and emergency planning. She was also the project lead of the Pennsylvania Cultural Resilience Network (PaCRN) for five years, aiming to improve emergency response and preparedness for cultural institutions across the state, as well as locally leading the Philadelphia Alliance for Response network. Samantha received her MA in Arts Management with a focus on Archival and museum Studies from Claremont Graduate University in Claremont, California, writing her master's thesis on Emergency Preparedness in Cultural Institutions.
$i++ ?>
Jody Horstman
Chief Clinical Officer at Aspire Indiana
A licensed clinical psychologist and clinical addictions counselor, Dr. Jody Horstman serves as Chief Clinical Officer at Aspire Indiana, a community mental health center and integrated health system in central Indiana. Dr. Horstman has worked within the community mental health system since 1990 and also has extensive experience in community disaster mental health, having served in New York following 9/11, as part of the Indiana Task Force following Hurricane Katrina, and in Haiti following the 2010 earthquake. She is a member of Indiana's State Disaster Mental Health Team and a trainer of Psychological First Aid (PFA). Her experiences led her to develop a greater appreciation and interest in resilience and well-being, leading her to work for the past ten years with the international Episcopal Church Pension Group (CPG) as a consultant/contractor providing seminars on resilience, work-life balance, Psychological First Aid, and related topics. Dr. Horstman has also previously worked with the Foundation for Advancement in Conservation in presenting webinars related to the impact of disasters.
$i++ ?>
Rebecca Kennedy (Moderator)
Collections Care Specialist at Curae Collections Care, LLC
With nearly 15 years of experience, Rebecca has worked with a variety of collections in storage and on exhibition in diverse media. Her career began as a registrar for an historical society in Florida. After graduating with her MA in Museum Studies from The George Washington University, Rebecca worked in preservation and collections management at the Smithsonian Institution for 11 years. Her projects consisted of rehousing, exhibition installation, offsite storage management, object cataloging, deaccessioning and much more.
In 2016, Rebecca completed a training in First Aid to Cultural Heritage in Times of Crisis (FAC) by the International Centre for the Study of Preservation and Restoration of Cultural Property (ICCROM). This FAC course expanded her impact in helping institutions prepare for and respond to emergencies and disasters. Rebecca also served on the inaugural team of the Smithsonian's Preparedness and Response in Collections Emergency (PRICE) for two years and the steering committee for the DC Alliance for Response. She is a Professional Associate (PA) of the American Institute for Conservation (AIC).
$i++ ?>
Jeremy Linden
Principal, Linden Preservation Services, Inc.
Jeremy Linden has been the Principal of Linden Preservation Services, Inc., since 2017. He is an active educator and consultant, and works closely with colleagues in libraries, archives, and museums on issues of material preservation, mechanical system performance, energy-savings, and sustainability. From 2010 to 2015, while at the Image Permanence Institute, he served as the co-instructor for more than 30 workshops and webinars on sustainable preservation funded by the National Endowment for the Humanities, specifically teaching sessions on the role of dew point and moisture control in preservation environments and environmental analysis, using environmental data for analyzing preservation, building, and system performance, and mechanical operation and energy optimization for cultural heritage settings. In 2017 he was an instructor for the "Preserving Collections in the Age of Sustainability" course as part of the Getty Conservation Institute's MCE Initiative, teaching specifically on mechanical and environmental management strategies, operations, and commissioning. Over the course of the last several years he has taught workshops and webinars for the American Society of Heating, Refrigeration and Air-conditioning Engineers (ASHRAE), the Society of American Archivists (SAA), the American Institute for Conservation, the American Alliance of Museums, the Northeast Document Conservation Center, Lyrasis, and others on topics ranging from data analysis for preservation and mechanical operation, moisture management and control in mechanized and non-mechanized environments and disaster response situations, sustainable operation of preservation environments, and environmental design and construction practices for cultural heritage. Linden has served as a co-author on recent standards and guidelines from the ISO, ASHRAE, and SAA, and most recently has served as a member of the first Sustainability Task Force for the American Association of State and Local History. Jeremy earned an MLS in Information Studies and an MA in History from the University of Maryland, and a BA in History from Vassar College.
$i++ ?>
Teresa Myers
Objects Conservator at Maine State Museum
Teresa Myers is an Objects Conservator working at the Maine State Museum. Collections include historical, archaeological and natural science materials originating in or connected to the State of Maine. As part of her work at the Museum she is responsible for maintaining the Maine State Museum's Emergency Preparedness Plan and conducts occasional workshops to keep the staff up to date on procedures in the event of an emergency.
Teresa earned her MA with a Certificate in Conservation from Buffalo State College in 2002. She worked for the Museum of New Mexico in Santa Fe before opening a private practice at her home in Sebec, Maine in 2004. Ms. Myers joined the Maine State Museum in 2015.
$i++ ?>
Key:

Complete

Next

Failed

Available

Locked
Open to download resource.
Open to download resource.