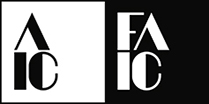 Online Community
Making the Most of Your Assessment
Preservation and Conservation Assessments, Surveys, and Evaluations can be incredibly helpful collections care tools – if you know how to use them! Too often cultural heritage organizations receive these useful documents only to let them sit on a shelf and gather dust. This course will help you to understand the different types of assessments you may have done on your collections, and, most importantly, how to implement the recommendations made and move these documents from a binder on the shelf into real life applications. In this four part series, presenters discuss what is included in a general preservation assessment, other types of useful collections care related assessments, using an assessment for grant writing and fundraising, and creating an implementable preservation plan.

This course was originally presented as a 4-week live course between July 10th and August 7th, 2019.
Webinar 1: Conducting a General Preservation Assessment
Webinar 2: Additional Preservation and Conservation Assessments
Webinar 3: What To Do With Your Assessment: Fundraising and Grant Writing
Webinar 4: What To Do With Your Assessment: Creating a Preservation Plan


Fee: $89.00.
Connecting to Collections Care courses are made possible in part by generous support from the Institute of Museum and Library Services.
Key:

Complete

Next

Failed

Available

Locked
Samantha Forsko (Moderator)
Preservation Specialist, Conservation Center for Art & Historic Artifacts
Samantha Forsko is the Preservation Specialist at the Conservation Center for Art & Historic Artifacts (CCAHA), where she conducts on-site preservation needs and risk assessments and assists with preservation and emergency planning at cultural heritage institutions across the country. Since starting at the Center in 2015, Samantha has also been the project manager of the Pennsylvania Cultural Resilience Network (PaCRN), aiming to improve emergency response and preparedness for cultural institutions across the state. Since its launch in 2016, Samantha has been the project lead for the Regional Heritage Stewardship Program in the Deep South, providing access to preservation resources and education to cultural heritage organizations in Mississippi, Alabama, and Florida.
In addition to her role at CCAHA, Samantha is the Chair of the Field Services Alliance of the American Association for State and Local History, Co-Chair of the Philadelphia Area Conservation Association, and Board Member for the Association of Registrars and Collections Specialists. She is a collections assessor for the Collections Assessment for Preservation Program, run through the Foundation for the Advancement of Conservation and the Institute of Museum and Library Services. Additionally, she is a grant reviewer for both the National Endowment for the Humanities and the Institute of Museum and Library Services.

Before joining CCAHA, Samantha worked at the Los Angeles County Museum of Art as a collections manager. She has also worked as a conservation technician for the Regional Arts and Culture Council and the Cascadia Art Conservation Center. Samantha received her MA in Arts Management with a focus on Archival and Museum Studies from Claremont Graduate University, in Claremont, California, writing her master's thesis on Emergency Preparedness in Cultural Institutions.

$i++ ?>
Dyani Feige
Director of Preservation Services, Conservation Center for Art & Historic Artifacts
Dyani Feige, Director of Preservation Services at the Conservation Center for Art & Historic Artifacts, works with cultural organizations to conduct preservation assessments, assist in emergency preparedness, help develop policy and planning documents, and develop and present preservation-related educational programs.
Previously, Feige worked for the Brooklyn Museum Libraries & Archives, the New York Public Library's Preservation Division, the Conference Board, New York University's Bobst Library, and Kent State University's Special Collections & Archives. She received her MSLIS with an Archives Certificate from Pratt Institute. Feige is recognized as a SAA Digital Archives Specialist.

$i++ ?>
Heather Hendry
Paper Conservator, Conservation Center for Art & Historic Artifacts
Heather Hendry is a Paper Conservator at the Conservation Center for Art & Historic Artifacts (CCAHA). Prior to joining the Center, she worked as a conservator at the Weissman Preservation Center for Harvard University Libraries. She conserved historical prints, watercolors, and modern art at the Yale Center for British Art, and tackled national conservation issues at the Canadian Conservation Institute. For several years, Heather also maintained her own private practice.
Heather holds a Master's in Art Conservation, specializing in paper, from Queen's University. A Professional Associate of the American institute for Conservation (AIC), Heather has presented numerous papers and workshops on conservation techniques, preservation and salvage, artists' materials, and technical examination of artworks.

$i++ ?>
Lee Price
Director of Development, Conservation Center for Art & Historic Artifacts
Lee Price, Director of Development at the Conservation Center for Art & Historic Artifacts (CCAHA) since 2001, is responsible for direct fundraising for the Conservation Center as well as for assisting cultural institutions with project development and grant application. He has assisted with successful grant requests for the HBCU Library Alliance, the New Jersey State Library, the Pennsylvania State Archives, the University of Pennsylvania, the Franklin Institute, and many other cultural institutions. Lee served as data analyst and lead writer on IMLS "Connecting to Collections" preservation plans for New Jersey, Pennsylvania, and West Virginia, and is currently serving as a strategic planning consultant for New York State collecting institutions. Through both staff and consulting positions, Lee has worked in the fields of public relations and fundraising since 1984.
$i++ ?>
What are C2C Care Courses?
Our courses offer the chance to have a more interactive participation with instructors and to concentrate on a series of webinars devoted to a specific topic with the possibility to check on your understanding of new materials. Courses can include a variety of activities including just watching the live webinars, to discussions with your fellow participants, and to completing a project designed to help you apply what was covered in the course.
Who are the instructors?
Our webinar coordinators are leaders in their field and they choose instructors who they feel are not only leaders but, who understand the setting and milieu of those working in smaller institutions that may not have access to professional help. We find our instructors with our participants in mind.
How much time will I need to commit?
You may commit as much time as you wish, however, the minimum time is about 2-3 hours per week – including the time for live webinars.
What if I can't watch all of the Course Webinars "live"?
The recordings of the webinars will be posted soon after the "live" webinars. If you miss a live webinar, you will have access through the Course set-up and be able to watch the webinar at a later time, as long as you do so during the Course period. You will need to keep up with the webinars to be able to participate fully in the other course activities.
What do I need to do to earn a Credly badge?
View all webinars – these can be viewed either live or the recordings as long as they are viewed during the Course period.
Participate in Discussions and other interactive portions of the Course.
Complete any projects that are part of the Course.
What can I do with a Credly badge?
A Credly badge (https://credly.com/) is an electronic acknowledgement that you have completed a learning objective that can be linked to your social media, to a profile on LinkedIn, or to your digital resume. The badge links refer an employer or a prospective employer to the Badge that contains a capsule of what you did to earn the badge and an introduction to the organization granting the badge. Learn more about how to take advantage of an earned badge here https://credly.com/blog/post/video-youve-earned-digital-badge-now-what. It is an acknowledgement of professional development activity, that you learned a new skill, and that you are part of the community of lifelong learners.
For additional FAQs, see https://community.conservation-us.org/faq#learning.