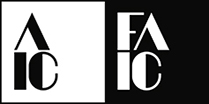 Online Community
Material Immaterial: Photographs in the 21st Century
September 23 - 24, 2019
Yale Center for British Art, New Haven, CT
Organized by Paul Messier and Monica Bravo
Why print a photograph in 2019?
We are witnessing the historic transformation of photography from tangible objects—prints, plates, and negatives—to code: intangible bits, bytes, and pixels. As the tether between visual culture and the material world is recalibrated every day, a new form of literacy is required to draw meaning from physical media and its obsolescence. At the very moment when characterization and interpretation of the printed photograph is rapidly gaining ground, the momentum toward dematerialization raises the issue of the long-term relevance and sustainability of photography as a material fact. Does the physical photograph still matter today—as a source for teaching, learning, and scholarship—and will it matter into the future?
The symposium and elective seminars are geared for educators, students, curators, photographers and, particularly, for conservators whose core value proposition is most directly tied to the physical photograph. Insights from conservators, scholars, makers, and the art market will address the premise that physical photography is a closed set.
The program is structured to give conservators, curators, and art historians insight into new tools for researching photographs with an emphasis on both the material and immaterial aspects of the medium. Conservators will gain practical knowledge on new and existing techniques for characterizing prints and collections and how this information can be structured and visualized. Curators and art historians will benefit from exposure to the methods and techniques that underlie the contemporary approaches to material history. Together, the presentations and discussions are meant to demystify techniques adapted from seemingly exotic fields of artificial intelligence and data science and to cover some basic techniques for understanding and interpreting the physical and chemical makeup of a photographic print.
Symposium
Monday, September 23, 9:00 AM – 5:00 PM
Tuesday, September 24, 9:00 AM – 12:30 PM
Registration fee: $115 AIC members, $150 non-AIC members
Concurrent Seminars
Tuesday, September 24, 1:30 PM – 4:30 PM
Registration fee: $80 (must be registered for symposium)

Neural Nets for Image Analysis
The Lives of Color: Issues in Reprinting Color Photographs
The Promises and Limits of Digitization in the Study of Historic Photographic Processes
Talbot's Pencil of Nature, Invention and Ruin
Wednesday, September 25, 9:00 AM – 12:00 PM
Registration fee: $80 (must be registered for symposium)

Data Visualization/Expressive Dimensions
Applying XRF to the Study of Photographs
Lightfastness and Microfade Testing
Cameraless Photographs
Wednesday, September 25, 10:30 AM – 12:00 PM
Registration fee: $60 (must be registered for symposium)
The Printed Photograph: Richard Benson's Process Work
Incubator
Wednesday, September 25, 1:00 PM – 4:30 PM
Free, advanced registration encouraged (must be registered for symposium)
---
Registration Policies
Workshops are subject to cancellation if minimum enrollment is not met 30 days prior to the event. FAIC will refund the full registration fee, but is not responsible for transportation, housing, loss of income, or other costs.
Emergency school closings in the community where the workshop is scheduled will cause a cancellation of that workshop. Every effort will be made to reschedule the event.
If a registrant can no longer attend the workshop, registration fees will be refunded minus a $25 processing fee when a cancellation request is made in writing and received by the FAIC office at least 30 days before the program start date.
We ask that anyone requiring Americans with Disabilities Act accommodations register his/her needs with FAIC at least 14 days before the workshop.
By attending an FAIC workshop, you consent to interview(s), photography, audio recording, video recording and its/their release, publication, exhibition, or reproduction to be used for promotional purposes, marketing, inclusion on websites, social media, or any other purpose by FAIC and its affiliates and representatives. Images, photos, and/or videos may be used to promote similar AIC/FAIC events in the future, highlight the event, and exhibit the work of AIC/FAIC.
Funding for this program comes from The Andrew W. Mellon Foundation fund for Collaborative Workshops in Photograph Conservation and a grant from the National Endowment for the Humanities. Additional funding comes from the Foundation for Advancement in Conservation (FAIC) Endowment for Professional Development, which was created by a grant from The Andrew W. Mellon Foundation and is supported by donations from members of the American Institute for Conservation (AIC) and its friends. Courses are made possible with the assistance of many AIC members, but no AIC membership dues were used to create or present this course.
FAIC relies on your contributions to support these and its many other programs. Learn more about donating to the foundation.
You must be logged in to post to the discussion
Sorry -- You are not logged in on the Community Site, so we cannot show you the Community Discussion.
Key:

Complete

Next

Failed

Available

Locked
Make 1 discussion post to continue.
Make 1 discussion post to continue.