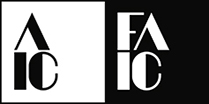 Partner Event: SPNHC Opening Mixer
Register

Non-member - Free!
Member - Free!
Key:

Complete

Next

Failed

Available

Locked
Partner Event: SPNHC Opening Mixer via Kumospace
05/07/2021 at 5:00 PM (EDT) | 120 minutes
05/07/2021 at 5:00 PM (EDT) | 120 minutes
How To Kumo Before following the link to the Kumospace event there are three important issues. 1) Kumospace works best from a computer rather than from a mobile phone, smartphone or even an iPad. It may work on those other platforms, but not necessarily the best. 2) it works best with Google Chrome. It will work on other platforms, but sound might not work. 3) turn off Zoom before you go to Kumo or your camera might not work. When you land in Kumospace you will see options of rooms to enter. Pick the one you like and click on it. Navigate the room with the arrow keys on your keyboard. You can also click around with the mouse, but it often makes you run like a maniac from one spot to another. To do things like "pour a drink" or "exit" click your mouse on those buttons. You will be able to hear people physically near you. Click on the map to see the whole room and who is where within that room. The moderator may speak across all rooms. Don't be alarmed. If you encounter any problems look for a person with an icon (looks like a badge) next to their name, or direct chat to them.