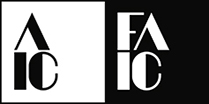 Frequently Asked Questions (FAQs)
Accessing Sessions
What do I need to attend this virtual conference?
You need to register for the meeting to access most sessions.
You also need a mobile device, laptop or desktop computer and a good internet connection.
You will need a Zoom account or Zoom-capable browser. Download the latest version of Zoom to access closed captioning.
How do I attend a session?
Log into this site, then click on ACCESS SESSIONS in the navigation menu.
Select the current week, then scroll to the session you would like to watch.
Click on the title to expand the session, and click the ATTEND button about 5-15 minutes before the session is scheduled to begin.
To view a recorded session, click on the title, then click WATCH. You'll navigate to the recording, where you click on the session itself (if there are resources or handouts, there may be more than one item in the list) and click View Archived Recording.
Can I use a smart phone or tablet to attend a session?
Yes, but it is not ideal as slides could be difficult to read. If you can use Zoom on your device, you should be able to access the sessions. Please test it in advance of the session start time.
How will I receive the instructions for attending a session?
Look to the meeting community for tips and your email inbox for instructions the week before the meeting begins.
What should I do on the day of the session?
Test your login and practice navigating the meeting website.
Click on the session you're attending about 30 minutes before it begins to ensure you are logged in and registered.
Will I be able to ask questions during the sessions?
Yes, there will be a Q&A period for each session. The moderator will announce the timing of the Q&A when introducing the session.
How long will the session recordings be available for?
You can watch the recorded sessions through October 31, 2021.
Will tech support be available?
Our staff will attend each session and monitor our main email accounts to provide technical support.
Logging In
How do I log in?
Click on the red Log In button under Registrant Login on the left.
What is my log information?
Use the primary email address and password you entered when you created your account. If you've forgotten which email address you used to register, email meetings@culturalheritage.org.
If you have forgotten your password, click the button below. A new window will open with instructions on how to reset your password. Then simply close the new window to return and log in.
I don't already have an login account. How do I create one?
On the log in page, click on the red CREATE AN ACCOUNT button.
Enter an email address. You will use this and the password you later create as your log in information.
On the profile page, fill out any field marked with a small R (for required). Add any information that you'd like to share about your expertise or occupation.
Program and Schedule
When are the sessions?
Most sessions will be on Tuesday, Wednesday, and Thursday, beginning at 12:00pm and 3:00pm.
Special events, such as networking events, exhibitor showcases, and business meetings, will generally be on Monday or Friday or after regular sessions end.
All times are given in Eastern Daylight Time. Use a time zone converter to ensure you don't miss your events.
What are the key dates?
May 3-7: Pre-sessions and workshops (open to conference attendees and all AIC members - make sure to pre-register!)
May 10: Equity & Inclusion session, 12pm to 2pm (open to conference attendees and all AIC members)
May 10: Keynote and Awards ceremony, 3pm to 5:30pm (open to conference attendees and pre-registrants)
May 11: Opening General Session begins at 12:00pm.
What are Exhibitor Experiences and Exhibitor Showcases?
Exhibitor Showcases are three-hour events organized in 4 subject area tracks. You can attend all or a select part of the showcase. Showcases will be on May 21, June 7, and June 21. See our Exhibitor Showcase Schedule for more information.
Exhibitor Experiences are 10-minute presentations by individual exhibitors within regular sessions.
Connect with our exhibitors in our Virtual Exhibit Hall.
Registration
How do I register for the Annual Meeting?
Go to the 2021 AIC/SPNHC Joint Virtual Annual Meeting page on our learning site.
Click the green Register button to add the meeting to your cart.
Go to your Cart in the menu bar when you are ready to finalize your registration, and follow the instructions to check out. You must create an account and/or log in before checking out.
Where do I find the Annual Meeting and any workshops or other programs I've registered for?
Find any of your registered events by clicking My Dashboard on our learnings site's main menu.
Do I need to register every member of my team, or can I just share my virtual conference login information with them?
Please purchase a registration for each person.
What forms of payment do you accept?
We accept Visa, Mastercard, and American Express cards. All fees are listed in US dollars.
When is the last day I can cancel my registration?
See our Refund Policy page.
| Access Date | Quiz Result | Score | Actions |
| --- | --- | --- | --- |