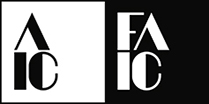 Online Community
Physical Media to Digital Storage: Migrating Audiovisual Files in Museum Collections
Register

Non-member - Free!
Member - Free!
Do you have collections of obsolete and vulnerable removable media (optical media, hard drives, flash drives, etc.) but no backup of the files (the content) to safe and secure storage? This course, created for collections care staff at small and mid-sized institutions, takes you through the steps to identify, prioritize, describe, verify, and to safely transfer the files.

At the end of the course, participants will be equipped to plan and carry out their own migration plans of these critically endangered materials. The emphasis will be on moving image, sound and multimedia content, but the course will be applicable to the shared concerns about other materials such as photos and text. A sample Excel template will be provided listing the key information necessary for management of the carriers and files.
Please note this is a self-study course originally offered in a live webinar format between October 13 and November 12, 2020.
Webinar 1: Digital Media Carriers and Their Properties
Presenter: Elena Colón-Marrero, Digital Archivist, Computer History Museum
In the first webinar, participants will learn to distinguish media carriers and their variations, as well as their relative risks, thus providing data for priority-setting.
Webinar 2: Examining Media Carriers
Presenter: Lorena Ramirez López, Full Stack Developer / Media Preservation Specialist
In the second webinar, participants will be introduced to the "what and why" of a basic migration workflow using write blockers and will learn various ways to gather information about the carrier's key attributes.
Webinar 3: Examining Media Files
Presenter: Caroline Gil (she/her), Media Conservation Fellow, MoMA/Metropolitan Museum of Art
In the third webinar, participants will be presented with techniques for evaluating moving image and sound files in terms of their historical use, technical specifications, and sustainability, and will learn how to use computer-based tools to capture and organize available metadata.
Webinar 4: Creating a Migration Plan
Presenter: Annie Schweikert, Digital Archivist, Stanford University Library Special Collections
In the fourth webinar, file transfer will be demonstrated after a discussion of the principles of digital storage and the practical preparatory steps necessary to begin migration.
Webinar 5: Media Migration Case Studies
Presenters: Caroline Gil (she/her), Media Conservation Fellow, MoMA/Metropolitan Museum of Art and Elena Colón-Marrero, Digital Archivist, Computer History Museum
The fifth webinar will present one or more case studies where a museum or archive has implemented a migration plan.
By end of course, the participants will have the skills and knowledge to:
Identify and understand the risks of common removable media carriers (optical media, hard drives, flash drives, etc.) used to store moving images, sound and multimedia files
Examine and analyze the carriers by such attributes as type, formatting, connector type, and capacity
Examine and analyze the files contained on the media by such attributes as type, format, codec (encoding), size, interdependencies and sustainability
Describe and document the carrier and the files using digital tools and inventories to capture information used for discovery, planning and prioritization, and monitoring for sustainability
Analyze the state of the organization's digital storage against community standards, and understand how to plan for, prepare, and arrange the digital storage pre-transfer of the files
Transfer files to the storage using workflows (including write blocking and checksums) that maintain the integrity of the files and their arrangement and retain associated metadata
Create a plan that reflects community standards for the migration of files and care of the media carriers, considering organization's needs and resources
Registration Fee: Free!
Our Course Coordinators are Kristin MacDonough (she/her), Assistant Conservator of Media, Art Institute of Chicago and Mona Jimenez (she/her), Media Arts Consultant, Materia Media
Connecting to Collections Care courses are made possible in part by generous support from the Institute of Museum and Library Services.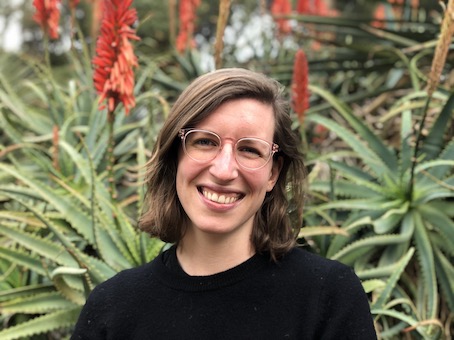 Annie Schweikert
Digital Archivist
Annie Schweikert is a Digital Archivist at Stanford University Libraries, where she reformats, processes, and makes accessible born-digital archival materials. Previously, she worked as an audiovisual archivist at the Human Studies Film Archives (part of the Smithsonian's National Museum of Natural History) and the Berkeley Art Museum and Pacific Film Archive. She has a master's in Moving Image Archiving and Preservation from New York University.
$i++ ?>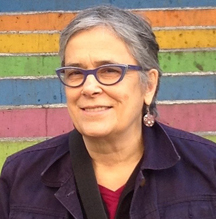 Mona Jimenez (Moderator)
Mona Jimenez specializes in conservation/preservation of independent media and media art collections in libraries, archives and museums. From 2003-2017 she was on the faculty of the Moving Image Archiving and Preservation Program (MIAP) at New York University and led curriculum development in areas of video preservation, collection management, and media art conservation. Jimenez is dedicated to collaborative and cross-disciplinary models for media archiving and preservation, founding NYU-MIAP's international program Audiovisual Preservation Exchange and initiating the Community Archiving Workshop model.
$i++ ?>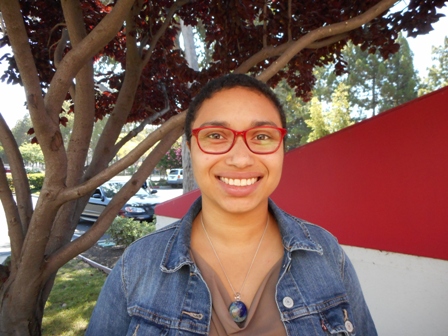 Elena Colón-Marrero
Digital Archivist
Elena Colón-Marrero is the Digital Archivist at the Computer History Museum. She has been at the museum since 2016 where she manages the museum's digital collections and historic software collection. Previously, Colón-Marrero served as the 2015 John Foster and Janet Avery Dulles Archival Fellow at the Mudd Manuscript Library at Princeton University where she conducted a survey of born-digital media within the collections. She has her Master of Science in Information from the University of Michigan with concentrations in Archives and Records Management and Digital Preservation.
$i++ ?>
Kristin MacDonough (Moderator)
Assistant Media Conservator
Kristin MacDonough works as the Assistant Media Conservator at the Art Institute of Chicago, where she collaborates with colleagues throughout the museum to implement guidelines and procedures for acquiring, assessing, exhibiting, and conserving time-based media artworks. She also co-leads the TBM Forum and oversees the development of digital storage for artworks. Prior to this role, Kristin held the position of Digitization Specialist at the Video Data Bank where she migrated much of the analog video collection. A member of the Chicago Area Archivists, she also coordinates the Audiovisual Materials Interest Group and organizes video preservation workshops. She serves as the 2020-2022 Chair for the Electronic Media Group, part of the American Institute for Conservation. Kristin is a founding member of XFR Collective and a 2013 graduate of the Moving Image Archiving and Preservation program at New York University.
$i++ ?>
Caroline Gil Rodríguez
Media Art Conservator and Archivist
Caroline Gil Rodríguez is a media art conservator, archivist and writer from Puerto Rico. She is currently an Andrew W. Mellon Fellowship in Media Conservation, completing a third year placement at the Metropolitan Museum of Art and prior to that working for two years at the Museum of Modern Art (MoMA). At both institutions, she collaboratively works with the media conservation team in the acquisition, exhibition, treatment, and research of the collection's audio, film, video, performance and software-based works. Her areas of interest include media art technologies, the circulation of time-based media art in Latin America and the Caribbean, low-cost open-source solutions for digital preservation and collectivism.
$i++ ?>
Lorena Ramírez López
Full Stack Developer
Lorena Ramírez-López is a full stack software developer from the Flatiron program. An alum from the National Digital Stewardship Residency of the American Archive of Public Broadcasting, a graduate from the Moving Image Archiving and Preservation program at New York University, member of XFR Collective, and consultant at Myriad, she has been a moving image specialist for the past 5 years. In that time she has focused on the preservation, conservation, and restoration of digital collections, specifically the installation and storage of time-based media art. A native New Yorker from Queens, Lorena believes in access and sharing resources which is why she participates and volunteers in open-source projects, hackathons, and the Audiovisual Preservation Exchange from NYU.
$i++ ?>
You must be logged in to post to the discussion
Key:

Complete

Next

Failed

Available

Locked