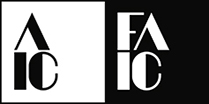 Online Community
Planning Your RE-ORG Project
Recorded On: 03/27/2019
Register

Non-member - Free!
Member - Free!
*Further discounts may apply once you log in.
Do you find that your storage rooms are sort of a nightmare – not accessible, perhaps overcrowded, hard to clean, not enough space and no where to expand? Is your storage a risk to your collections and limiting how you use them for public programming and community engagement? This course will introduce you to and guide you through the RE-ORG Method, a step-by-step approach to storage organization that will help you to reorganize your current storage rooms, focusing on the creative, yet safe, use of existing resources. This method was originally devised by ICCROM and UNESCO for smaller institutions and has been used all over the world in 144 institutions and over 30 countries. Take this opportunity to participate in this program with its developers and with the developers of STASHc (Storage Techniques for Art Science & History Collections). See how the RE-ORG Method is applied in practice to the Custom House of the New London Maritime Society, in Connecticut, United States (AIC Angels Project), then learn to create an action plan for your own collections.

Join Connecting to Collections Care for a 6-part course on RE-ORG Method, a step-by-step approach to storage organization that will help you to reorganize your current storage rooms, focusing on the creative, yet safe, use of existing resources.
The course consists of six webinar sessions which cover:

Webinar 1: Introduction to RE-ORG Fundamentals
Webinar 2: The RE-ORG Condition Report and Maximizing Storage Space
Webinar 3: Integrating Considerations for Value and Risk into RE-ORG Decision Making
Webinar 4: Developing Creative Storage Solutions
Webinar 5: Planning a RE-ORG Project
Webinar 6: Implementing a RE-ORG Project: AIC Angels Project 2019
This course was originally presented as a 6-part live course between March 20 and June 5, 2019. The webinars were recorded and are now available on-demand, along with the original course handouts, quizzes and assignments. The course can be completed at your leisure. Course assignments are for self-study purposes only and will not be reviewed by instructors. The Credly badge is no longer available for this course.
Connecting to Collections Care courses are made possible in part by support by the Institute of Museum and Library Services.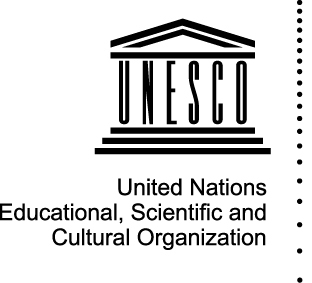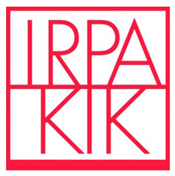 Key:

Complete

Next

Failed

Available

Locked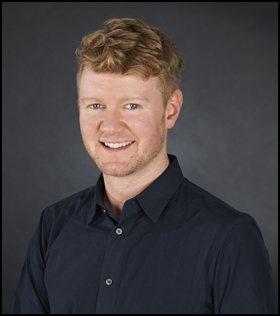 Simon Lambert (Moderator)
Course Coodinator
Simon Lambert is Senior Advisor, Collection Preservation at the Canadian Conservation Institute (CCI). Simon is an accredited conservator (CAPC: Preventive Conservation) and has been coordinating the "RE-ORG: Canada" training program at CCI since 2014. He regularly teaches, advises and lectures on storage reorganization and planning to audiences across Canada and abroad. Previously, he was engaged as a consultant for ICCROM, where he worked on developing the RE-ORG Method and on developing and coordinating international conservation training activities for professionals operating in conflict-afflicted regions. He holds a MSc in Care of Collections from Cardiff University, UK; a Laurea in paintings conservation from the University of Urbino, Italy, and a BA in Art History and Italian literature from McGill University, Canada.
$i++ ?>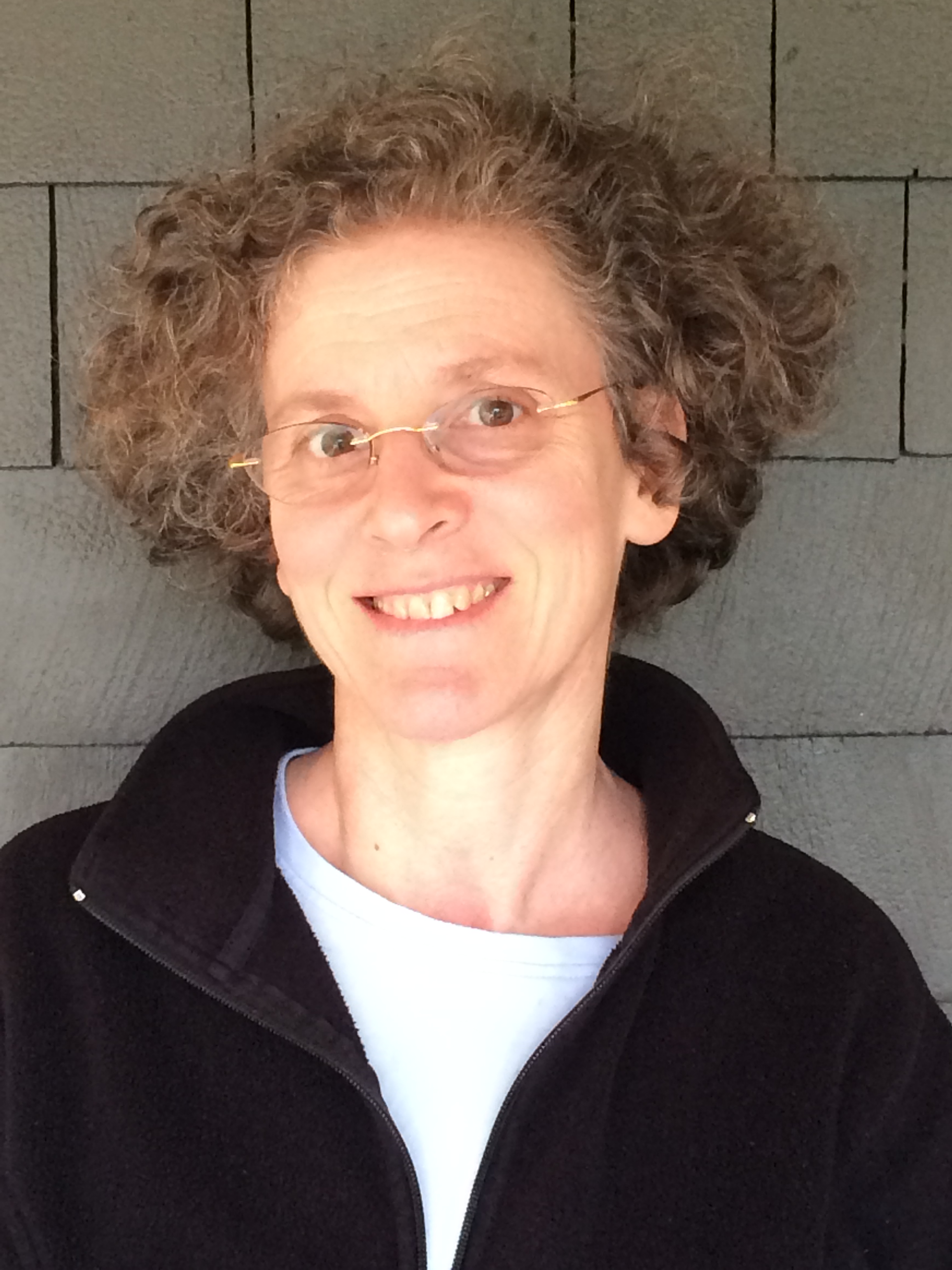 Lisa Goldberg (Moderator)
Conservator
Lisa Goldberg, Goldberg Preservation Services, LLC, is a conservator in private practice with a focus on preventive care as well as health and safety issues. She has been involved in a wide range of conservation consultations and treatment projects to help resolve issues related to exhibit, support and storage, transport and environment for individuals and institutions of many sizes. She is a member of SPNHC and AAM, and is a Fellow of AIC and IIC. As long time editor of the AIC News, she regularly works with authors and various committees to help bring publication projects to fruition. Lisa is one of the founding members of the FAIC website, Storage Techniques for Art, Science, and History Collections (www.STASHc.com) and continues to serve the project as Editor-in-Chief.
$i++ ?>

Rachael Perkins Arenstein (Moderator)
Course Co-Coordinator
Rachael Perkins Arenstein is a founding partner in A.M. Art Conservation, LLC a NY-based private practice with specializations in object conservation and preventive care. She has worked as a conservator at the Bible Lands Museum Jerusalem, Smithsonian National Museum of the American Indian, the Peabody Museum of Archaeology and Ethnology, the American Museum of Natural History, and institutional and private clients both nationally and internationally, and was responsible for several large rehousing projects. Rachael's degree in art conservation is from the University of London and she is a Professional Associate in the American Institute for Conservation (AIC). In her position as the E-editor for the AIC she oversees the Storage Techniques for Art, Science and History Collections (STASH) website www.STASHc.com that presents innovative storage solutions. Nothing makes her heart sing more than a well-organized storage room!
$i++ ?>
Marjolijn Debulpaep (Moderator)
Course Instructor
Marjolijn Debulpaep, Head of Preventive Conservation, Royal Institute for Cultural Heritage (KIK-IRPA), has been employed by the Royal Institute for Cultural Heritage (KIK-IRPA, Brussels, Belgium) since 2001. In 2007, she became the responsible preventive conservation consultant for the Preventive Conservation Section, within the Conservation-Restoration Department. Her experience and expertise are in the field of conservation and risk management of cultural heritage (complexes of movable heritage). In 2015, she launched the "RE-ORG Belgium" strategy with a two-week RE-ORG workshop, followed by the coordination of 15 national museums reorganizing their storage areas. The Belgian strategy is still running. Together with ICCROM and CCI she organized the International RE-ORG Seminar: Reconnecting with Collections in Storage, Brussels, 28-29 September 2016. Marjolijn has taught on several international RE-ORG workshops.
$i++ ?>
Rebecca Newberry (Moderator)
Course Instructor
Rebecca Newberry is the Conservator at the Science Museum of Minnesota, where she specializes in preventive conservation. She cares for natural history and anthropology collections numbering approximately 2 million objects. Rebecca worked on SMM's collections move project from 1998-1999 and is one of the authors of the Moving the Mountain: Guide to Moving Collections. Prototyping and fabricating storage mounts is one of her favorite activities. Rebecca also teaches online courses on materials and storage techniques for Museum Study LLC. She is the co-chair of the Conservation Committee of the Society for the Preservation of Natural History Collections and a member of the Materials Selection and Specification Working Group.
$i++ ?>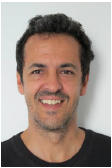 José Luiz Pedersoli Jr. (Moderator)
Course Instructor
José Luiz Pedersoli Jr. is Project Manager – Conservation of Collections in the Collections Unit of ICCROM (International Centre for the Study of the Preservation and Restoration of Cultural Property). He has professional experience in the areas of risk management for cultural heritage and materials science applied to the preservation of cultural property, more specifically of paper-based collections and related materials, with several scientific articles published in specialized journals. Mr. Pedersoli worked as conservation scientist at the Netherlands Institute for Cultural Heritage (www.rce.nl) in Amsterdam, between 1997 and 2003, and at ICCROM between 2005 and 2008. His experience also includes the development, coordination and training at various international capacity building activities in the heritage sector. He worked between 2008 and 2018 as an independent consultant, teacher, and researcher in Brazil and abroad. Main subjects of his teaching and consulting activities during that period include risk management for cultural heritage, scientific principles of conservation, and decision-making processes in heritage conservation.
$i++ ?>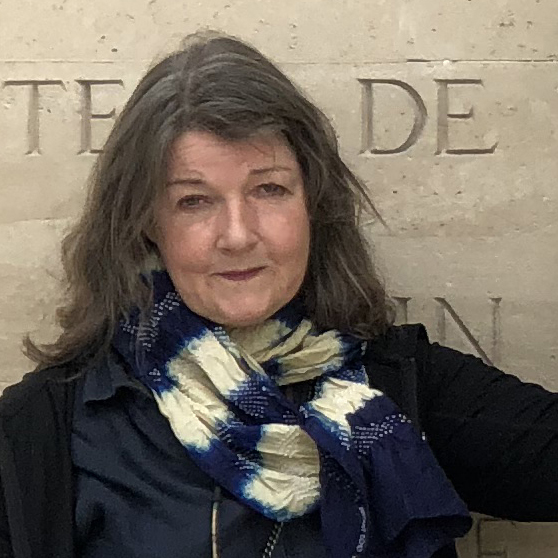 Susan Tamulevich (Moderator)
Course Instructor
Susan Tamulevich has had a varied career as a journalist, garden historian, curator, publicist, and museum director. A writer of major stories on design, architecture, landscape architecture, fine art, as well as profiles, her work appeared in THE WASHINGTON POST (SUNDAY magazine and HOME section), THE NEW YORK TIMES, Connecticut Homes & Gardens, among other publications. Many of these were cover stories. She has been a web and stewardship writer for the Yale University Office of Development, a Freelance editor for Globe Pequot Press, and a Horticultural copywriter at White Flower Farm. Susan also was responsible for both the publications and press for New Haven's International Festival of Arts & Ideas over several years. Her design history of the Dumbarton Oaks garden in Washington, DC, was published in 2002 by the Monticello Press. Ms Tamulevich became executive director of the New London Maritime Society in 2008.
$i++ ?>
What are C2C Care Courses?
Our courses offer the chance to have a more interactive participation with instructors and to concentrate on a series of webinars devoted to a specific topic with the possibility to check on your understanding of new materials. Courses can include a variety of activities including just watching the live webinars, to discussions with your fellow participants, and to completing a project designed to help you apply what was covered in the course.
Who are the instructors?
Our webinar coordinators are leaders in their field and they choose instructors who they feel are not only leaders but, who understand the setting and milieu of those working in smaller institutions that may not have access to professional help. We find our instructors with our participants in mind.
How much time will I need to commit?
You may commit as much time as you wish, however, the minimum time is about 2-3 hours per week – including the time for live webinars.
What if I can't watch all of the Course Webinars "live"?
The recordings of the webinars will be posted soon after the "live" webinars. If you miss a live webinar, you will have access through the Course set-up and be able to watch the webinar at a later time, as long as you do so during the Course period. You will need to keep up with the webinars to be able to participate fully in the other course activities.
What do I need to do to earn a Credly badge?
View all webinars – these can be viewed either live or the recordings as long as they are viewed during the Course period.
Participate in Discussions and other interactive portions of the Course.
Complete any projects that are part of the Course.
What can I do with a Credly badge?
A Credly badge (https://credly.com/) is an electronic acknowledgement that you have completed a learning objective that can be linked to your social media, to a profile on LinkedIn, or to your digital resume. The badge links refer an employer or a prospective employer to the Badge that contains a capsule of what you did to earn the badge and an introduction to the organization granting the badge. Learn more about how to take advantage of an earned badge here https://credly.com/blog/post/video-youve-earned-digital-badge-now-what. It is an acknowledgement of professional development activity, that you learned a new skill, and that you are part of the community of lifelong learners.
For additional FAQs, see https://community.conservation-us.org/faq#learning.