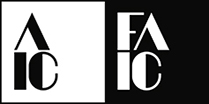 Online Community
Preservation Methods and Materials for Exhibitions
Recorded On: 10/25/2018
Join us for a 4-part course that explores the balance between building dynamic exhibitions and protecting the collections on display.
Once an object is placed in a public exhibition environment, it is exposed to a wide variety of threats to its condition. This four-part webinar course will provide practical knowledge about the materials, methods, and equipment that provides both protection to collections and also the safety to the museum staff and visitors. This course covers the basics and standards for lighting, exhibition components, mount making as well as installation and object handling equipment.
This course was originally presented as a 4-week live course between October 25 and November 15, 2018. The webinars were recorded and are now available on-demand, along with the original course handouts, quizzes and assignments. The course can be completed at your leisure. Course assignments are for self-study purposes only and will not be reviewed by instructors. The Credly badge is no longer available for this course.
The course consists of four webinar sessions, which cover:

1: Museum Lighting: Balancing Display and Preservation
2: Exhibition furniture and fixtures: a how-to guide for small institutions
3: Installation and Object Handling Equipment: Handling Equipment for the Safety of the Object and Handler in Mind
4: Mountmaking for Display and Conservation

Connecting to Collections Care courses are made possible by generous support from the Institute of Museum and Library Services.
Mark Wamaling (Moderator)
Course Coordinator
Mark Wamaling has been an advocate for the collection care professions throughout his many years of staff training at Artex Fine Art Services and as a contributor to workshops, webinars and museum conferences around the country. He has over twenty-five years of experience in art handling, packing, and crating design for museum exhibitions as well as large collection relocations. In 2014 he became Chair of the Preparation, Art handling, Collections Care Information Network (PACCIN) and has been involved in organizing workshops and training for the collections care community.
$i++ ?>
Scott Rosenfeld LC, IES
Lighting Designer at the Smithsonian American Art Museum and Renwick Gallery
Scott Rosenfeld LC, IES is the lighting designer at the Smithsonian American Art Museum and Renwick Gallery. For over twenty years, Scott has worked on lighting art collections so they can be better seen, experienced, and preserved. The advent of energy efficient LED lighting has led him to research new possibilities for manipulating the spectrum of light to enhance vision and slow the degradation of light sensitive materials. He's collaborated with groups as diverse as the US Department of Energy, the National Institute of Standards and Technology (NIST), the Pacific Northwest National Laboratory, and the Getty Conservation Institute (GCI) on all technical aspects of museum lighting. Scott is chair of the Illuminating Engineering Society Museum Committee where he led a team of experts to publish the 2017 IES Recommended Practice for Museum Lighting.
$i++ ?>
Jim Williams
Exhibition Designer/Preparator for the Kent State University Museum
Jim is the Exhibition Designer/Preparator for the Kent State University Museum, which focuses on collecting and preserving historic and contemporary costume, textiles and couture design. He has been working in exhibition production for over 30 years at a variety of institutions, and also served as the lead technician/project manager for a regional conservation lab. Outside the museum environment Jim is a studio furniture maker, creating bespoke objects for the home.
$i++ ?>
Brent Powell
Independent Consultant, NYC
Brent Powell has been involved in the care and handling of art objects both as a practitioner and in professional development for both museum and commercial workers since 1984. Mr. Powell served as chairman of PACCIN in 1991–1999 and 2008–2013. His book, Collection Care / An Illustrated Handbook for the Care and Handling of Cultural Objects (Roman and Littlefield, New York) came out in 2015. He is currently contracted and is currently writing a new book on "Principles in the Care of Handling Cultural Objects". Powell has taught collections care courses and workshops in both the United States and internationally. He is currently an Independent Consultant based in New York City.
$i++ ?>
Jamie Hascall
Mountmaker, Mountmaking Focus Studio
Jamie Hascall has been a mountmaker for over 25 years, working in major institutional settings and private collections across the western US and Canada. He learned mountmaking while working at the University of Washington Burke Museum during his Museology studies. His lifelong interest in tinkering and repair, and previous career in fine woodworking provided the solid grounding in tools, materials, and three-dimensional thinking that have informed his craft. Studies in conservation have also contributed to his holistic philosophy of exhibit execution and collections care. At this point in his career, Jamie's focus is on the education and training of a new generation of museum professionals to replace the outgoing stream of senior staff. He gives workshops at Mountmaking Focus Studio in Seattle, as well as on-site instruction.
$i++ ?>
What are C2C Care Courses?
Our courses offer the chance to have a more interactive participation with instructors and to concentrate on a series of webinars devoted to a specific topic with the possibility to check on your understanding of new materials. Courses can include a variety of activities including just watching the live webinars, to discussions with your fellow participants, and to completing a project designed to help you apply what was covered in the course.
Who are the instructors?
Our webinar coordinators are leaders in their field and they choose instructors who they feel are not only leaders but, who understand the setting and milieu of those working in smaller institutions that may not have access to professional help. We find our instructors with our participants in mind.
How much time will I need to commit?
You may commit as much time as you wish, however, the minimum time is about 2-3 hours per week – including the time for live webinars.
What if I can't watch all of the Course Webinars "live"?
The recordings of the webinars will be posted soon after the "live" webinars. If you miss a live webinar, you will have access through the Course set-up and be able to watch the webinar at a later time, as long as you do so during the Course period. You will need to keep up with the webinars to be able to participate fully in the other course activities.
What do I need to do to earn a Credly badge?
View all webinars – these can be viewed either live or the recordings as long as they are viewed during the Course period.
Participate in Discussions and other interactive portions of the Course.
Complete any projects that are part of the Course.
What can I do with a Credly badge?
A Credly badge (https://credly.com/) is an electronic acknowledgement that you have completed a learning objective that can be linked to your social media, to a profile on LinkedIn, or to your digital resume. The badge links refer an employer or a prospective employer to the Badge that contains a capsule of what you did to earn the badge and an introduction to the organization granting the badge. Learn more about how to take advantage of an earned badge here https://credly.com/blog/post/video-youve-earned-digital-badge-now-what. It is an acknowledgement of professional development activity, that you learned a new skill, and that you are part of the community of lifelong learners.
For additional FAQs, see https://community.culturalheritage.org/faq#learning
Key:

Complete

Next

Failed

Available

Locked