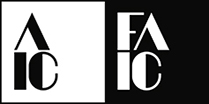 Online Community
The Japanese Folding Screen: A Tutorial Video by Yoshiyuki Nishio
Overview from Director and Producer Yoshiyuki Nishio
These tutorial videos present the step by step procedures for the construction of Japanese folding screens or byōbu. In the traditional training of Japanese arts and crafts, apprentices learned by watching the "Master Craftsman" at work, often without any verbal explanation. Intense visual observation without interruption was needed for concentration and learning, using visual cues to remember the process. This video is designed so that you can observe with narration, or watch without audio so that you can observe the intricate details and focus on the movement of the craftsman. These techniques were developed over hundreds of years in Japan, and keeping a visual recording of this ancient craft is important for historical and educational purposes. It is my hope that this video can be used as a tool to learn Japanese byōbu folding screen construction and to adapt some of these techniques to other fields of fine art conservation.
Format
Please note that the content has been divided into sections by process. The total length of the videos is more than 135 minutes. Some video sections are less than 1 minute in length; video #15, on hinges, is approximately 26 minutes in length; video #25 is more than 15 minutes in length. The PDF glossary found at the bottom of the components list will be helpful in understanding the terms and measurements used.
Acknowledgements
Conservators: Kyoichi Itoh, Keiko Takai, Kentaro Tominaga and Sukesaku Wakiya
Director and Producer: Yoshiyuki Nishio
Narrator: Richie Sheehan
This research has been supported by an FAIC Samuel H. Kress Conservation Publication Fellowship.
Key:

Complete

Next

Failed

Available

Locked