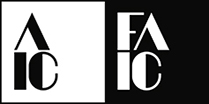 Online Community
Untold Stories: Preserving Cultural Landscapes
Register

Non-member - Free!
Member - Free!
Our world is at a critical juncture where, as global citizens, we are confronted with urgent questions such as how to address devastating climate change, how to counter increasingly violent rhetoric about who "belongs" and does not belong in our societies, and what place the arts and cultural institutions have in responding to painful histories and on-going injustice to build a vision for a more equitable, sustainable future. The 2020 Untold Stories theme, "Preserving Cultural Landscapes," focuses on the landscape of the state now known as Utah, and will include panelists Kimi Kodani Hill, Alessandra La Rocca, and Jacqueline Keeler who consider this landscape as one that has been shaped in part by many histories of use as well as violence.
The Untold Stories 2020 team consists of Sanchita Balachandran, Anita Dey, and Elizabeth Salmon. Read about them at www.untoldstories.live/our-team.

In order to make our event as inclusive and accessible as possible, this event is free, will include American Sign Language Interpretation, and will be live-streamed. More information about this event is available at https://www.untoldstories.live/aic-2020. PLEASE REGISTER FOR THIS EVENT AT UNTOLD STORIES.
While reservations for this event are not required, signing up helps Untold Stories plan for future events. The mission of Untold Stories is to pursue an art conservation profession that represents and preserves a fuller spectrum of human cultural heritage. Our work expands the ethical framework for art conservation by recognizing and conserving a broader range of cultural heritages; embracing a more diverse set of conservation practices and practitioners; and affirming the deep emotional connection between objects and sites of cultural heritage and the communities that claim them. Untold Stories is supported through generous funding by the Andrew W. Mellon Foundation. For more information, visit https://www.untoldstories.live.

Key:

Complete

Next

Failed

Available

Locked
Untold Stories: Preserving Cultural Landscapes
07/21/2020 at 3:30 PM (EDT) | 120 minutes
07/21/2020 at 3:30 PM (EDT) | 120 minutes
Event is open to everyone. Anyone wishing to attend the event must register through the link below - even those registered for the virtual meeting. Join us for the Untold Stories 2020 Event "PRESERVING CULTURAL LANDSCAPES" featuring panelists Kimi Kodani Hill, Alessandra La Rocca Link and Jacqueline Keeler, all of whom will focus on the landscape of the state now known as Utah, a place that has been shaped by many histories of use as well as violence. In light of the many urgent crisis confronting our world today, including the on-going COVID-19 pandemic, the epidemics of police brutality and systemic racism, increasingly violent rhetoric about who "belongs" and does not belong in our societies, and devastating climate change, our panelists comment on what place the arts and cultural institutions have in responding to painful histories and on-going injustice to build a vision for a more equitable, sustainable future. Please join us virtually on July 21st from 3:30 to 5pm EST. You can sign up here: https://www.untoldstories.live/aic-2020 Untold Stories is supported through generous funding by the Andrew W. Mellon Foundation. For more information, visit https://www.untoldstories.live