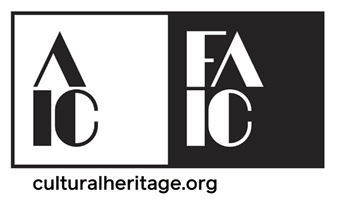 Online Community
For Collections Care Professionals
Events
Collections Management for Smaller Cultural Institutions

Contains 8 Component(s)

Recorded On: 02/26/2019

During this four-week long course participants will learn about essential aspects of collection management, from the acquisition and registration of objects through the care, use, and deaccessioning of objects.

Planning Your RE-ORG Project

Contains 8 Component(s)

Includes a Live Event on 03/27/2019 at 2:00 PM (EDT)

This course will introduce you to and guide you through the RE-ORG Method, a step-by-step approach to storage organization that will help you to reorganize your current storage rooms, focusing on the creative, yet safe, use of existing resources.
Self-study
There are no products which match your search criteria.
Videos
The National Center for Preservation Technology and Training (NCPTT) and the Foundation for Advancement in Conservation (FAIC) partnered to present a series of online resources that provide sound recovery practices for cultural heritage. The target audience for these training events includes staff in small museums responsible for collections care, as well as homeowners and collectors.
Wet Recovery of Paper and Books

The first webinar in the series is "Wet Recovery of Paper and Books" presented by Karen Pavelka from UT Austin School of Information.

Wet Recovery of Paper and Books

Wet Recovery of Taxidermy

The webinar "Wet Recovery of Taxidermy" was presented by Fran Ritchie and Julia Sybalsky from American Museum of Natural History.

Wet Recovery of Taxidermy